Even though many of our favorite Fall events have been canceled this year, western Pennsylvania farms have stepped up big time to fill the void with Fall festivals, pumpkin picking, corn mazes, and special events over the next two months.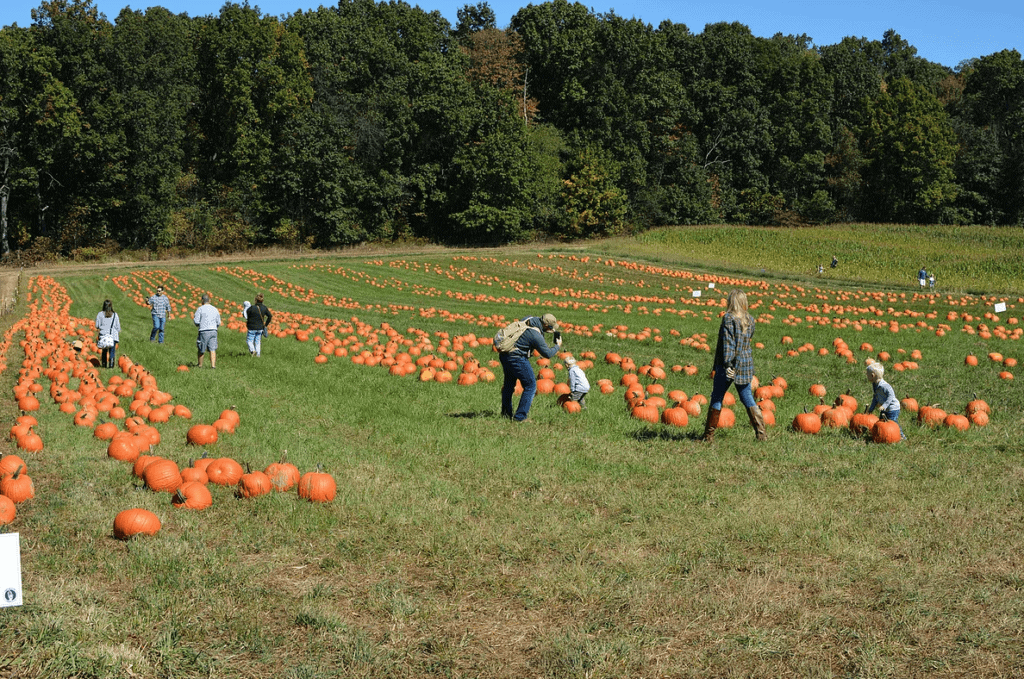 These safe, socially-distanced, and family-friendly farm events also have plenty of new rules and regulations to follow this year, so check each individual location's website before visiting so you'll be completely prepared.
Be sure to bookmark this page and use it as a reference all autumn to see what is happening around town. We'll keep updating it as we find more festivals.
If you visit any of these events, we want to see! Please tag #goodfoodpgh and @goodfoodpgh.
Fall Festivals Near Me: Pittsburgh Fall Festivals 2020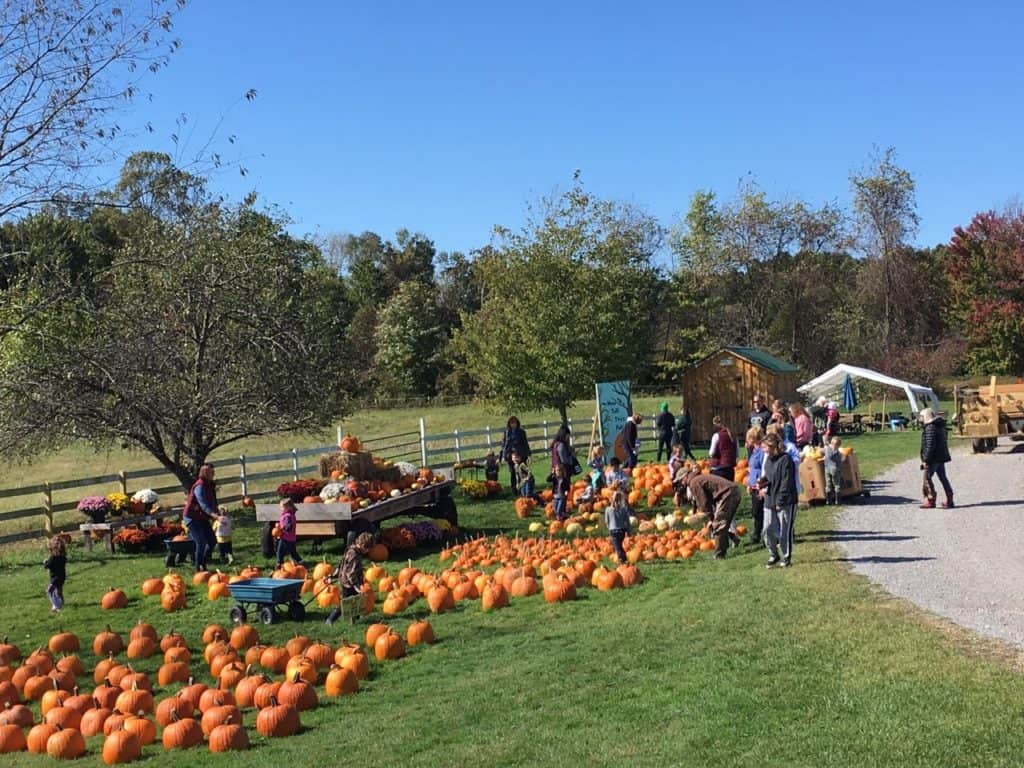 Fair Haven Farms Fall Festivals
Weekends September 18 – November 1
Located just two miles from the Grove City Premium Outlets, this beautiful family farm offers fun for all ages. Visit their Family Fun Center during their Fall Festival weekends, which includes an expanded hayride trail route for a longer, wandering route to the Pumpkin Patch, a Corn Maze, and a new food shack.
Iron Mills Farmstead
September 12 – November 1
Located in the heart of Amish Country in New Wilmington, this Fall fun farm opens in the middle of September and offers over 35 attractions, including a corn maze, tractor rides, candy cannon show, pig races, slides, corn cob beach, jumping pillows and more! Great spot for children. Tickets are available and start at $13.
Trax Farms Harvest Days
Monday/Wednesday/Fridays – September 21 through September 30
Fridays – October 1 through October 30
Saturdays/Sundays – September 19 through November 1
This year, Trax Farms in Finleyville is hosting a series of Harvest Days. Tickets are $10, and will be released a week in advance of each day (so purchase them online early!). Tickets include a hayride, access to a three-acre corn maze, access to farm animals, and access to the pumpkin patch.
Simmons Farm Fall Activities
Daily, September 19 – October 31
Simmons Farm will be offering hayrides, apple picking and more Fall activities this year. Tickets start at $13, and include pumpkin corn hole, a hay maze, corn maze, pumpkin patch and more. They also offer daily flower picking. For more information, visit their website.
Soergel Orchards Fall Season
September 19 – October 31
While Soergel Orchards won't be hosting their annual Fall Festival this year, the farm is opening up their Pumpkin Patch and Apple Orchard for picking, and keeping their market open with take-out items, including candy apples, cider doughnuts, fresh-baked pies and pumpkin treats. Pumpkin patch and apple picking hours are Monday – Friday from 10:00 a.m. to 5:30 p.m., and Saturday and Sunday from 10:00 a.m. to 6:00 p.m.
Triple B Farms Fall Fun
Starting September 19
This year, Triple B Farms is hosting Fall Fun days, with hayrides, animal barn tours, corn mazes, pumpkin patches and more. For each day, there are a limited number of tickets (which are $10) and slots available. All tickets must be purchased online, and there are no walk-ins this year. For more information, watch the video above that Triple B Farms produced to answer questions.
Pumpkin Festival and Fright Night at Cheeseman Farm
Weekends, September 25 – October 31
You'll find daytime fun for the whole family, including pumpkin picking, hayrides, corn maze, and shopping at Cheeseman Farm in Portersville. They're also well known for their scary Fright Farm, which has haunted hayrides and corn mazes and opens after sunset. Tickets can be purchased online.
Zombies of the Corn
Weekends, September 25 – November 1
Forget about your zombie video games – Zombies of the Corn in Freedom, PA, brings zombie nightmares to life. This ride takes guests through a haunted corn maze on a truck loaded up with paintball guns. Guests shoot at zombies as they pop up from the maze. Tickets include zombie shoot ride (150 zombie killing Paintballs), walk through the zombie compound, spooky ghost stories, campfire, and parking.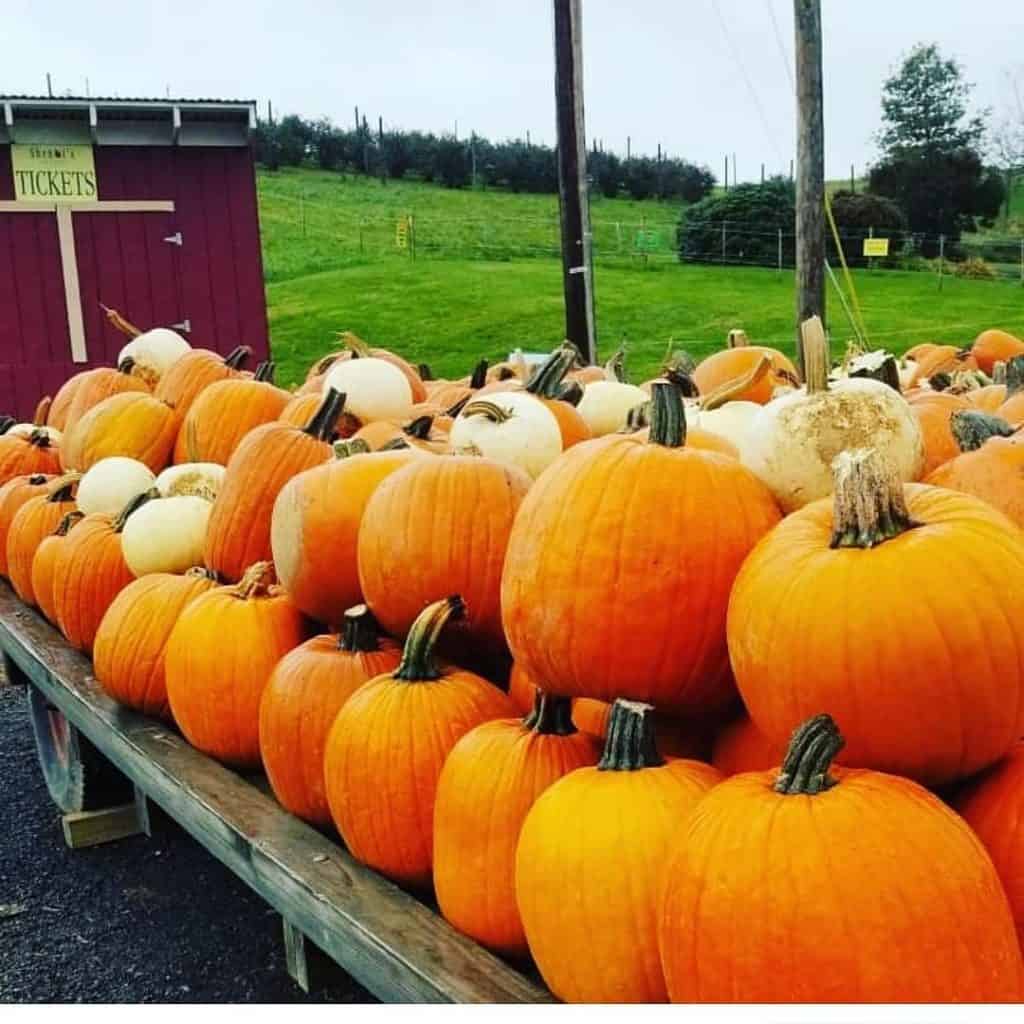 Shenot Farm Pumpkin Patch
September 26 – October 31
Starting September 26, the Pumpkin Patch at Shenot Farm in Wexford will be open daily from 10:00 a.m. to 5:00 p.m. for pick-your-own pumpkins. They will regularly host food trucks, and have already-picked pumpkins available, too. For more regulations and information, visit the website.
Great Pumpkin Festival at Spring House Market
Weekends, September 26 – October 31
Head to Washington, PA for the Spring House Market's Great Pumpkin Festival, which includes hayrides, pumpkin picking, giant hay bale climbing, a corn maze, hillside slide, corn hole and more. Tickets are available online, and start at $10.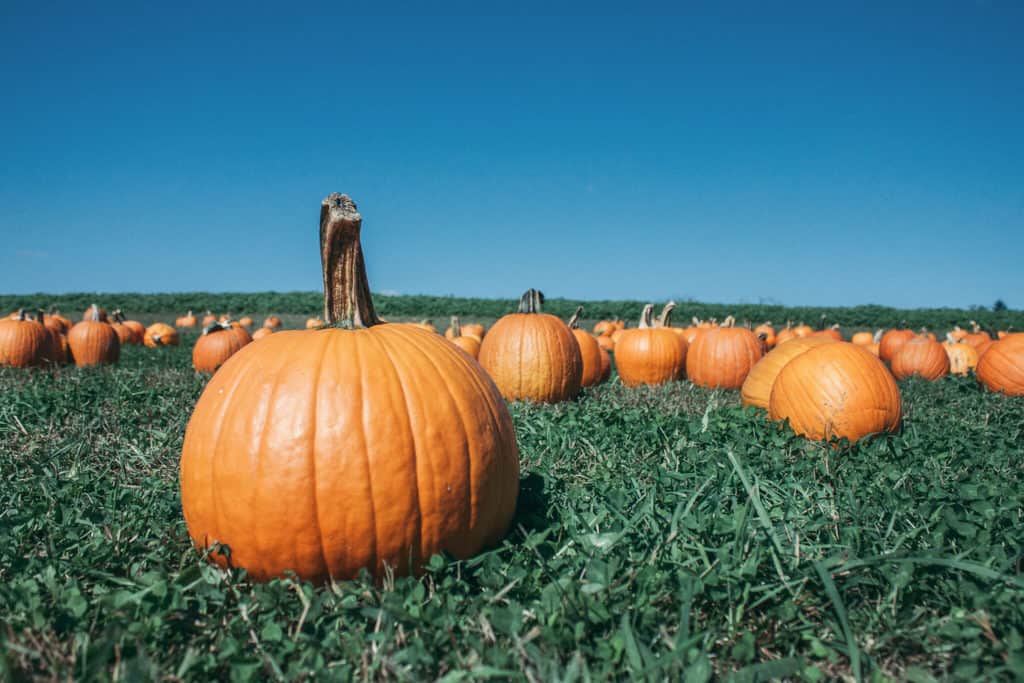 Janoski's Pumpkinland
Weekends from September 26 through October 31
Janoski's Farm & Greenhouse in Clinton will be hosting their annual Pumpkinland event every weekend through October, featuring a walk-able pumpkin patch, scenic hayride, corn maze, haunted barn, pony rides for kids, a petting zoo, pedal bikes, and more. More information can be found on their event page.
Fright Farm at Rich Farms
Thursdays – Sundays, September 26 – October 31
Rich Farms in Smithfield, PA is hosting their annual Fright Farm starting September 26. Tickets are available online, and be warned – they sell out quickly! This year, the event will be all outdoors.
Freedom Farms Fall Festival
Weekends, October 3 – October 31
Every weekend this October, Freedom Farms is hosting their biggest event of the year. They will have lots of fun autumn activities, like ay rides, petting zoo, pumpkin patch, alcohol vendors, farm fresh food, face painting, corn pit, hay mountain, sunflower maze, and a corn maze. Admission is $10 per person, and children three and under are free. This year, they're also hosting a Chili Cook-Off on October 24. Registration and more information is available online.
Harvest Valley Farms
Weekends, October 3 – October 31
Harvest Valley Farms in Gibsonia is hosting their annual Fall Festival every weekend in October, with a pumpkin patch, hayrides, cornstalk maze, kid's straw tunnel, farm animals, farm concessions, and lots of additional activities.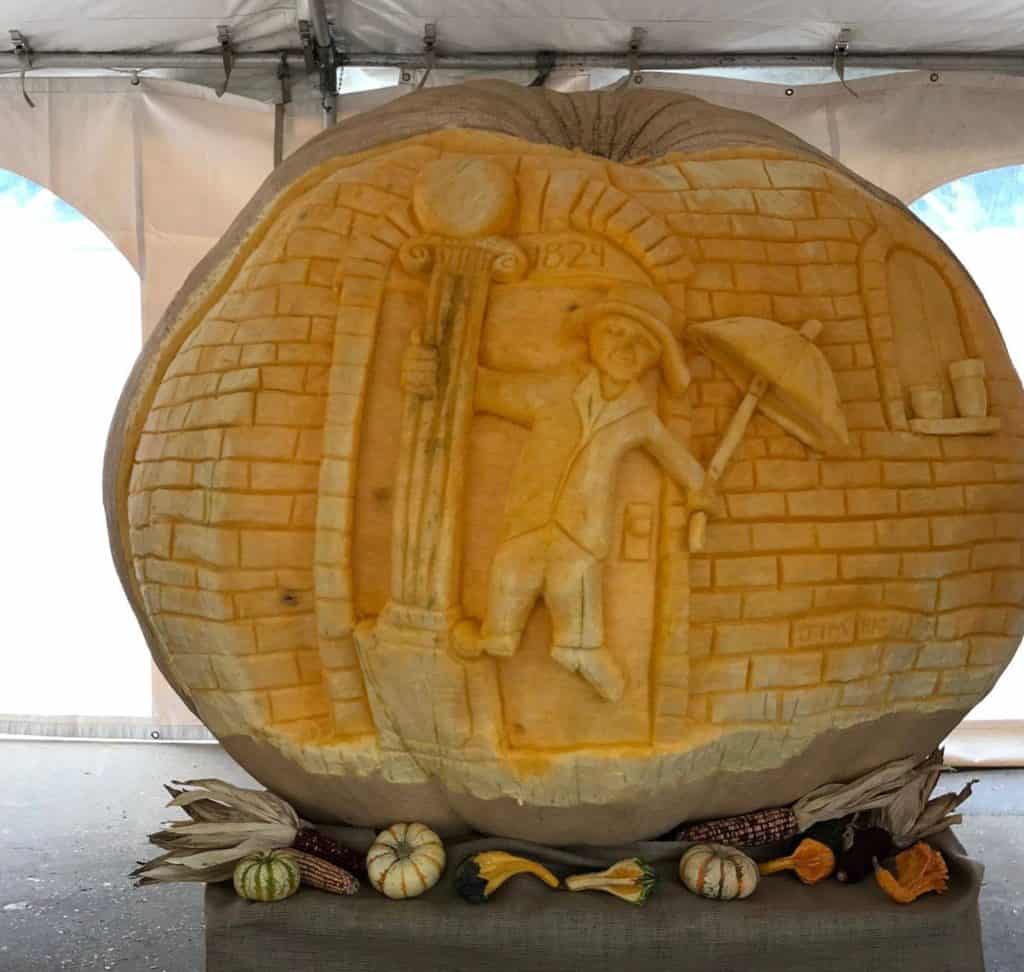 Pittsburgh Monster Pumpkins Pop-Up Festival
Friday, October 30 – Thursday, November 4
The team behind Pittsburgh's annual Monster Pumpkins Festival is pivoting this year, and hosting a pop-up event in Gold Parking Lot 1A in front of Heinz Field with a temporary gallery of "ginormous gourds, molded into works of art by some of the world's most talented carvers." The event is free to attend, and completely drive-thru.
Did we miss your favorite Fall festival? Let us know in the comments!
Keep reading…