Want to let someone else cook for you tonight? Although all Pennsylvania restaurants are closed for dine-in service, many of your favorite spots are still open, with contact-less takeout and delivery options.
Last week, we shared 16 places where you can have your own #TakeOutPGH Tuesday night (and we keep updating our massive #TakeOutPGH list). This week, we're sharing 17 more options for dinner tonight. Happy ordering!
Bird on the Run
East Liberty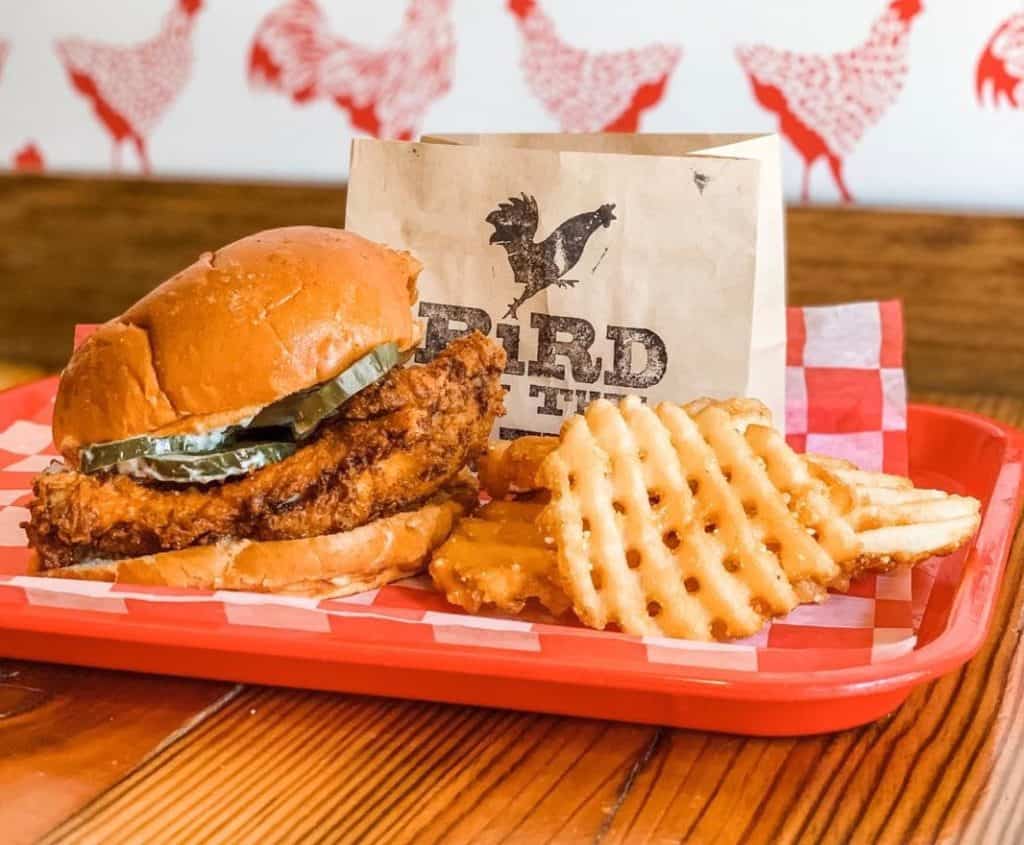 Treat yourself to a fried chicken sandwich (and waffle fries!) from Bird on the Run. The East Liberty restaurant is offering takeout daily for pickup or delivery through Grubhub, UberEats, Postmates and Door Dash. Order online or call 412450-8915. Bird on the Run (128 S. Highland Avenue)
Casa Brasil
Highland Park
Brazilian spot Casa Brasil in Highland Park is offering takeout and delivery from 4:30 p.m. to 9:00 p.m. Order from their full menu, including their 'Prato Feito' (Blue Plate Special), with beef, chicken, or stir-fried vegetables, their Moqueca Stew, or feijoada, available on the weekends. Call 412-4040-7573 to place an order for pickup. Casa Brasil (5904 Bryant Street)
are open from 4:30-9pm
Casbah
Shadyside
Casbah in Shadyside is open for takeout every day from 4:00 to 8:00 p.m. (and for delivery with Grubhub), serving their Mediterranean menu, with specialties like tuna tartare and Mediterranean spreads with grilled chickpea flatbread, plus some favorites from sister restaurant Eleven (look for their burger and crab cakes). Casbah (229 South Highland Avenue)
Cinderlands
Strip District
The Cinderlands Warehouse in the Strip District is open for curbside pickup and delivery with a limited menu with family meal options, house-made bread… and plenty of beer (available in Crowlers and four-packs). Menu items include pierogies, sandwiches, burgers, and family meals, like eggplant lasagna, skirt steak, and pot roast. Cinderlands (2601 Smallman Street)
Condado Tacos
Multiple Locations
Craving tacos? Condado Tacos is open for takeout and delivery right now, and they're offering a special $10 'Bud Box' with two tacos, a half-sized traditional guacamole or queso blaco, and chips. Their full menu is also available, with build-your-own tacos, their 'Taco Suggestions' (like the Surf 'N Turf, with tequila lime steak and shrimp ceviche), and they also have margarita kits to go. Condado Tacos (multiple locations)
Della Terra
Zelienople
If you'd like to get your hands on some homemade pizza or pasta, Zelienople's Della Terra has some fantastic options. They're open for takeout only right now, with a select menu of appetizers (Meatballs! Greens & Beans!), pasta (Pappardelle! Buccatini! Rigatoni!), pizza (Quattro Formaggi! Buffalo Chicken!) and entrees (Porhetta! Beef cheeks!). Whatever you do, don't forget dessert – the cannolis are a personal favorite. And, they also offer family-style meals. Order by calling 724-473-0630. Della Terra (100 N. Main Street, Zelienople)
The Forge
Lawrenceville
The Forge's kitchen is open for takeout orders Tuesday through Sunday from 5:00 p.m. to 9:00 p.m., serving wood-fired pizzas, flat breads, Mediterranean salads, paninis, small plates (like Blooming Cauliflower, falafel, and mushroom dip), and Boureka, an Israeli pastry. Call 412-408-3322 to order. Delivery is also available through Grubhub and Uber Eats. The Forge (3345 Penn Avenue)
The Foundry Table & Tap
North Shore
The Foundry has curbside pickup and delivery (via Grubhub, DoorDash, Postmates and Uber Eats) Tuesday through Friday from 4:00 p.m to 8:30 p.m., and Saturday and Sunday from noon to 8:30 p.m. Look for dishes like Fried Chicken Sandwiches, Pan-Seared Swordfish and Steamed Pork Buns. They also have a special family-style pasta dinner for $40. Call the restaurant at 412-930-0744 for curbside pickup. The Foundry (381 North Shore Drive)
Legends Eatery
North Shore
Legends Eatery is offering curbside pickup and delivery through Grubhub and Uber Eats. They offer small plates, like Bruschetta, Polenta and Minestrone, pasta options, and Italian specialties, including Eggplant Parmesan, Veal and Peppers, and Chicken Scallopini. Plus, they have homemade (and family recipe!) desserts, like Caramel Butter Pecan Cake, Coconut Cream Pie and Fried Canoli. Order by calling 412-321-8000. Legends Eatery (500 East North Avenue)
Leo Greta
Carnegie
Get fresh pasta and other Italian specialties from LeoGreta in Carnegie every Tuesday through Saturday from 3:00 p.m. to 8:00 p.m. The takeout menu includes dishes like Manicotti, Chicken Parmesan, Linguine Carbonara, Antipasti and more. They also have six-packs and wine to go. Call 412-489-6382 to order. LeoGreta (301 West Main Street, Carnegie)
Luke Wholey's Wild Alaskan Grille
Strip District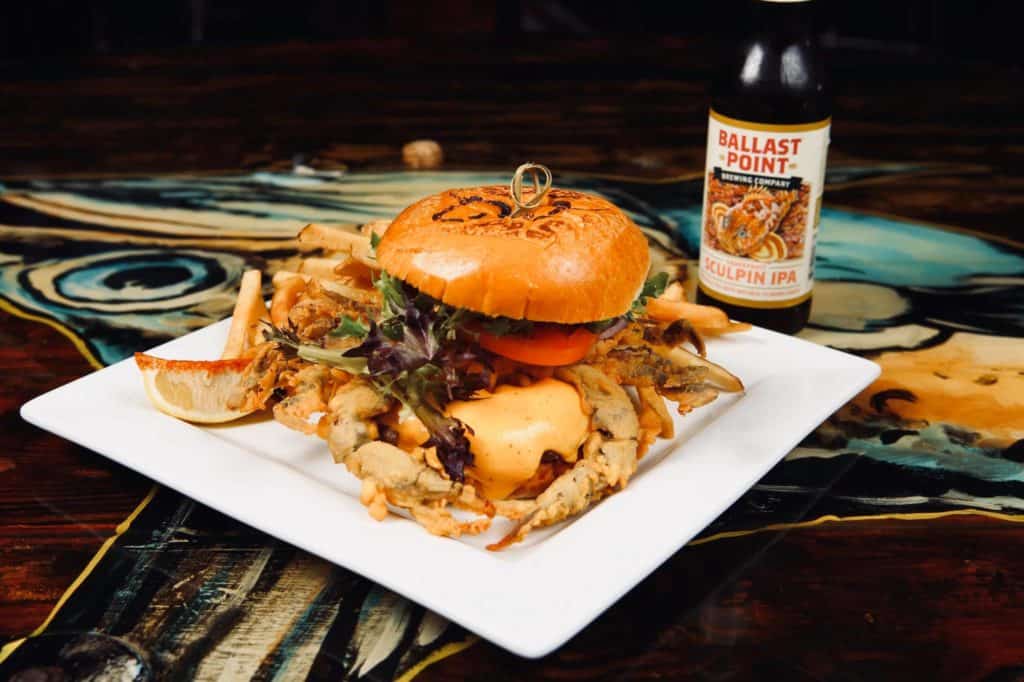 Luke Wholey's Wild Alaskan Grille is open for contactless curbside pickup and local delivery, with lots of fresh-fish options, including Shrimp Scampi Linguine, 'Pittsburgh's Greatest' Atlantic Cod Sandwich, Lobster Rolls, Crab Cakes, Fish n' Chips, Lobster Bisque and more. Call 412-904-4509 to place an order. Luke Wholey's Wild Alaskan Grille (2106 Penn Avenue)
Piccolo Forno
Lawrenceville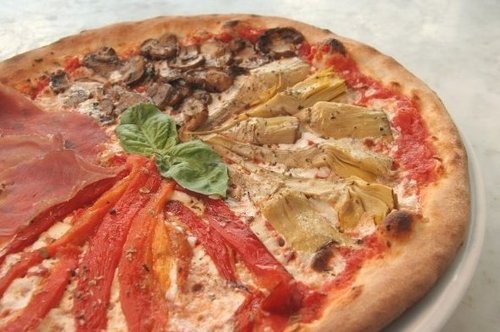 Piccolo Forno is offering their full menu for takeout from Tuesday through Saturday 11:00 a.m. to 9:00 p.m., and delivery through Grubhub. Choose from their menu of wood-fired pizzas and fresh pasta, and they also offer family-style portions (serving six to eight) of Lasagna Toscana. Call 412-622-0111 to order. Piccolo Forno (3801 Butler Street)
Pizza Taglio
East Liberty
From 3:00 p.m. to 9:00 p.m., you can order takeout wood-fired pizza from East Liberty's Pizza Taglio by giving them a call at 412-404-7410. Menu items available include red pies, white pies, salads and fresh-made burrata. Pizza Taglio (126 S. Highland Avenue)
Scratch Food & Beverage
Troy Hill
Not only has Scratch Food & Beverage turned into a neighborhood grocery spot, but they've also been donating lots of meals to those in need throughout the city. And, they're still offering takeout orders and delivery for pay-what-you-can meals, including options like gluten-free pasta and meatloaf with mashed potatoes and gravy. Find out more information online or call 412-251-0822 to tell them what you need. Scratch Food & Beverage (1720 Lowrie Street)
Silk Elephant
Squirrel Hill
Thai tapas favorites like Satay Beef, Chili-Paste Crowned Scallops, Green Curry and Curry Puffs are on the menu at Squirrel Hill's Silk Elephant. The full menu (along with weekly specials) is available for takeout and delivery through Grubhub, Postmates, or by calling the restaurant directly at 412-421-8801. They also have beer and wine to-go. Silk Elephant (1712 Murray Avenue)
Streets on Carson
South Side
Streets on Carson is open for takeout and delivery Tuesdays through Sundays from 5:00 p.m. to 10:00 p.m., with a global menu of options, including Philly Cheesesteaks, Cuban sandwiches, Pork Belly steamed buns and more. Call 412-918-1006 to order. Streets on Carson (1120 East Carson Street)
The Warren
Strip District
Since the beginning of the stay home order, the Warren has offered free meals to service industry people, available for pick up from 6:00 p.m. to 9:00 p.m. They also are taking regular takeout orders for food from Penn Cove Eatery (lettuce wraps, chicken wings, salads, sandwiches, and lots of sushi), plus wine and beer to go. Orders can be made online or by calling 412-201-5888. The Warren (245 Seventh Street)
Is your favorite restaurant still serving takeout? Share on social with #TakeOutPGH, or let us know in the comments!