Want to support your favorite restaurant? Now's the time to pick up some merch! From beer mugs to stylish tees, these Pittsburgh breweries, restaurants and businesses have some of the best pieces of merchandise you can order online.
Merchant Oyster Company
Don't Give Up The Ship – good advice for all of us right now. Merchant Oyster Company's selling these tees online for $20, and they have hats, flannels, koozies, hoodies and more in their online swag shop.
Hidden Harbor
Stock up on glassware from your favorite Tiki spot! Keep an eye on Hidden Harbor's Instagram page for updates as they release new (and classic) merch to their online shop, like Mai Tai glasses, tiki mugs, rock glasses, matchbooks, and more.
Pita My Shawarma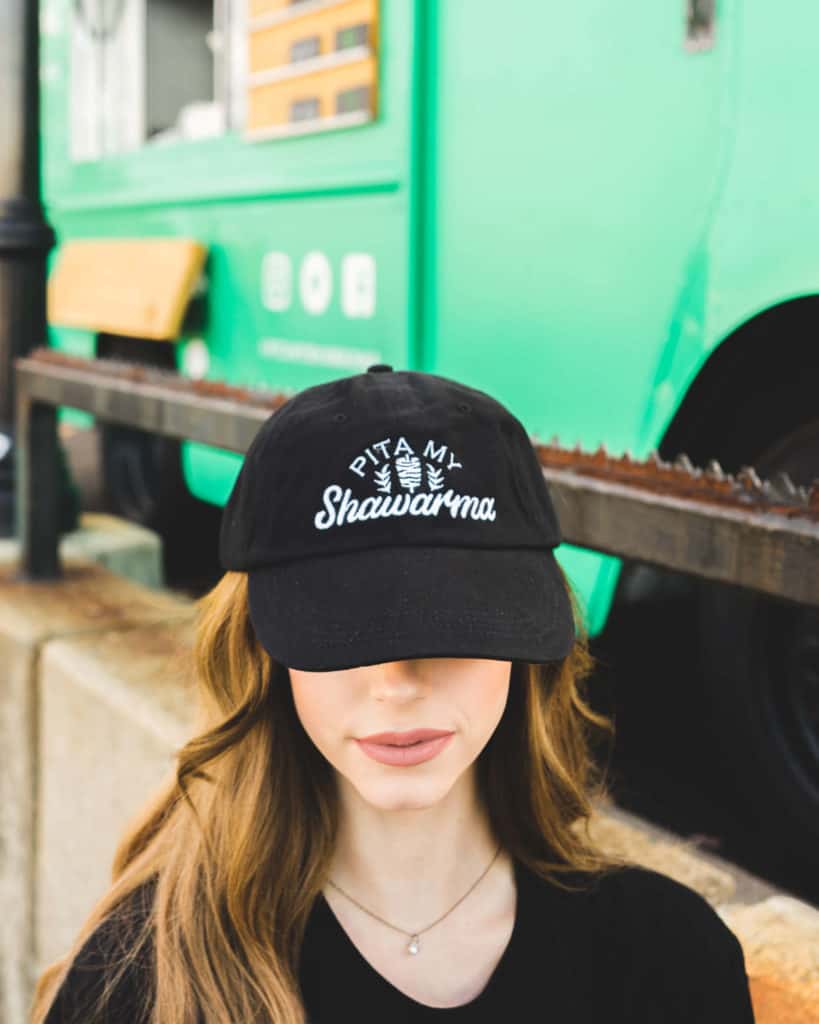 Not only is Lawrenceville's Pita My Shawarma still offering their Mediterranean specialties for takeout, but their online store has tees, hats and gift certificates.
City Paper
Want to support local journalism? The City Paper needs your help. Become a monthly sustaining member… and then get yourself this Woke Commie Rag tee from Commonwealth press. For $25, you can share your love for the "rag," and proceeds from sales will help keep City Paper's staff employed, and their print issue being delivered.
East End Brewing Company
From hats and tees to beer glasses and onesies for your littlest friend, East End Brewing Company has a full online shop filled with swag. We're big fans of their super soft two-toned ladies tee, and their racer-back tanks, too.
Wigle Whiskey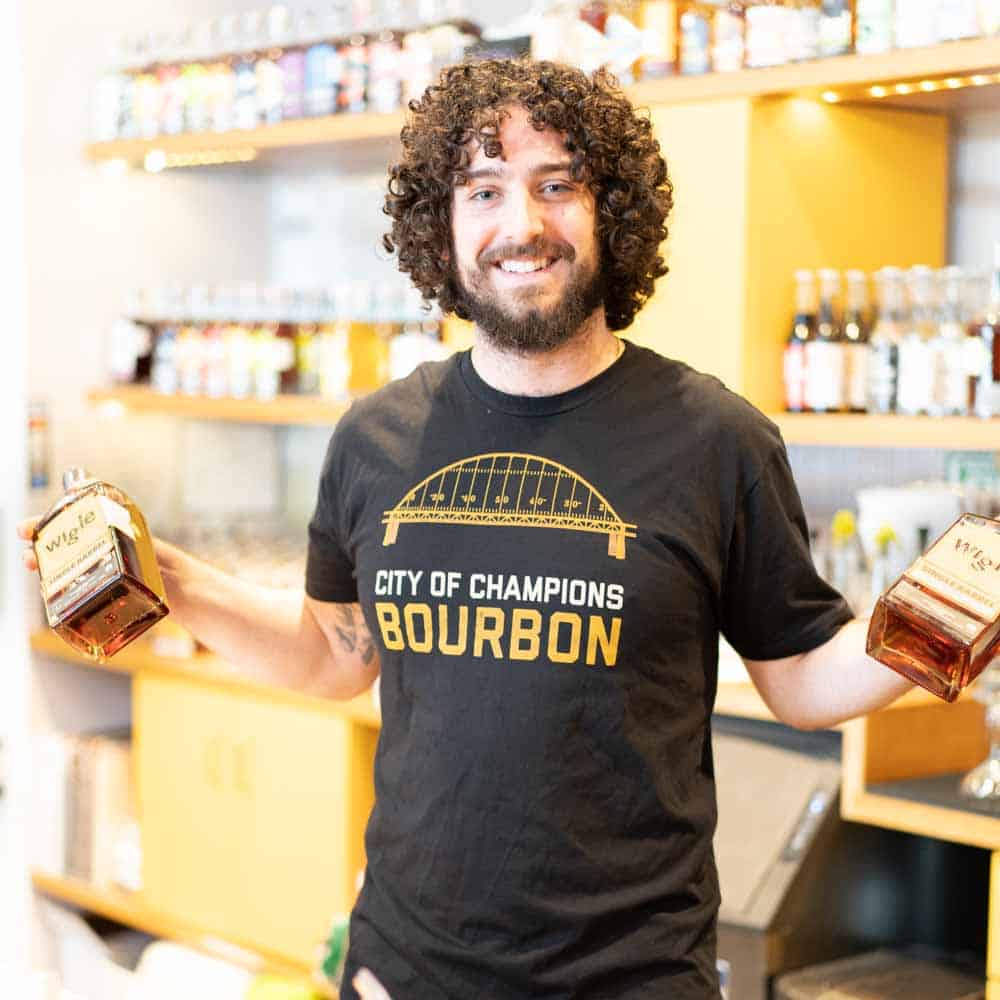 Share your love of Pittsburgh – and bourbon! – with Wigle Whiskey's City of Champions Bourbon tee-shirt. It's available for $25 at their online shop, along with all of the actual bourbon, whiskey and spirits you could ever want.
Gaucho Parilla Argentina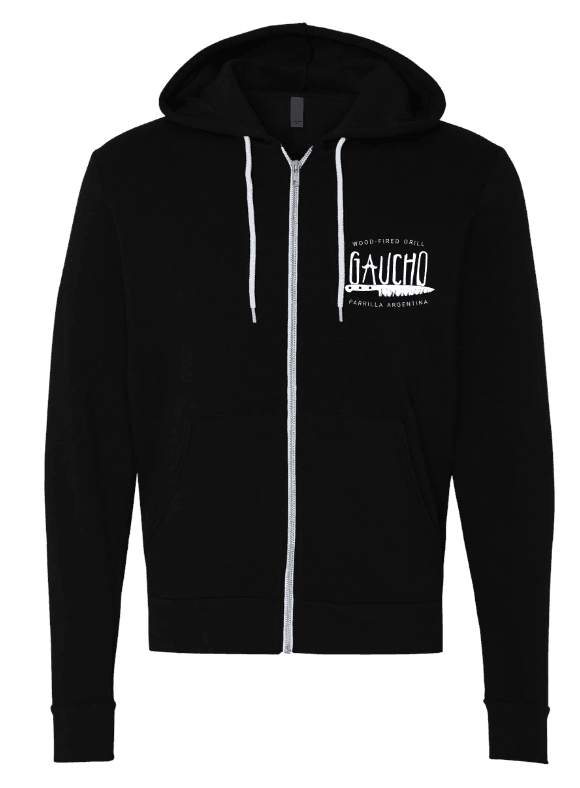 We know you love to #EatGaucho, but now you can #ShopGaucho. Their online shop from Commonwealth Press has short-sleeved tees, long-sleeved tees, hats and hoodies.
Leona's Ice Cream
We love Leona's simple and sweet tee-shirts, featuring their beloved ice cream sandwiches. Get them for $25 from Commonwealth Press' online shop.
Square Cafe
Peace, love and Square Cafe. That's the message that you'll find on the Regent Square restaurant's tee-shirts, available for purchase on their website for $15.
Hungry Girl, Big City
Pittsburgh Instagrammer Jessica Iacullo has recently launched a line of Hungry Girl, Big City merchandise, including tees, hoodies and sweatshirts. Tee-shirts are $35, and hoodies and sweatshirts are $45, and 50% of the proceeds from each sale are going to the Greater Pittsburgh Community Food Bank. Order online.
Pub Chip Shop
Show your love for the Pub Chip Shop with a 'Fish That Saved Pittsburgh' tee shirt. It's part of Commonwealth Press' Covid-19 Relief Shop, and is available online for $25.
DiAnoia's Eatery
DiAnoia's tees, sweatshirts, tanks, dresses and hats are on the menu at the restaurant's online merch store. They also have merchandise from Pizzeria Davide, too.
Natrona Bottling Company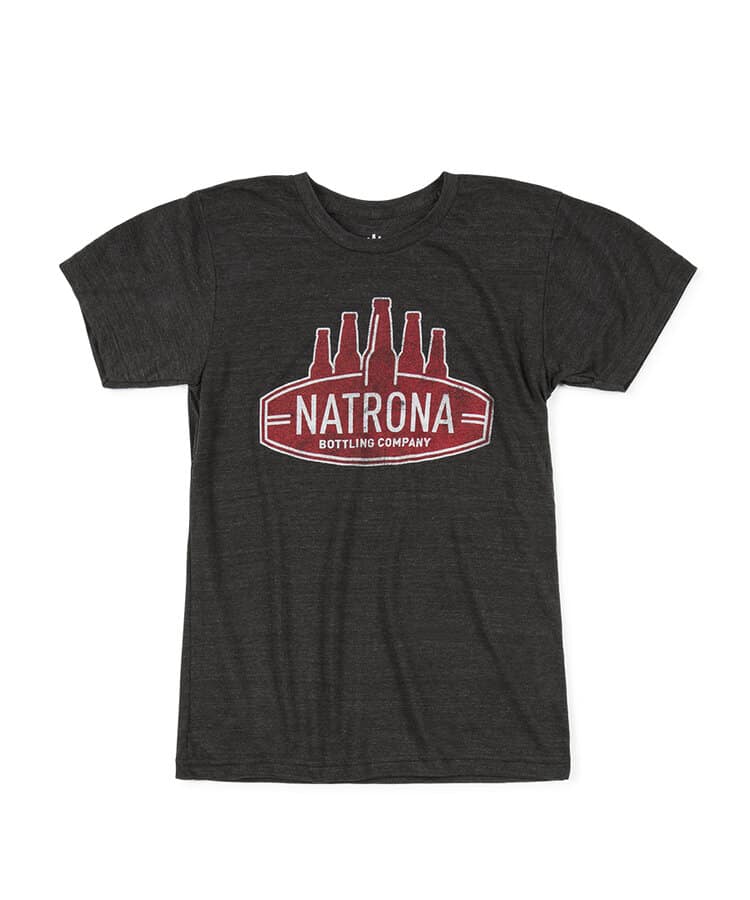 Natrona Bottling Company has super-soft tee-shirts in their apparel shop, featuring Red Ribbon pop, PA Punch and more.
Penn Brewery
Show your love for one of Pittsburgh's best breweries by stocking up on Penn Brewery tee shirts (they have long-sleeved tees, too), and glassware at their online shop. Choose from a classic pint glass ($7), a Weizen glass ($12), or a Penn Brew Liter Stein for $18.
Mi Empanada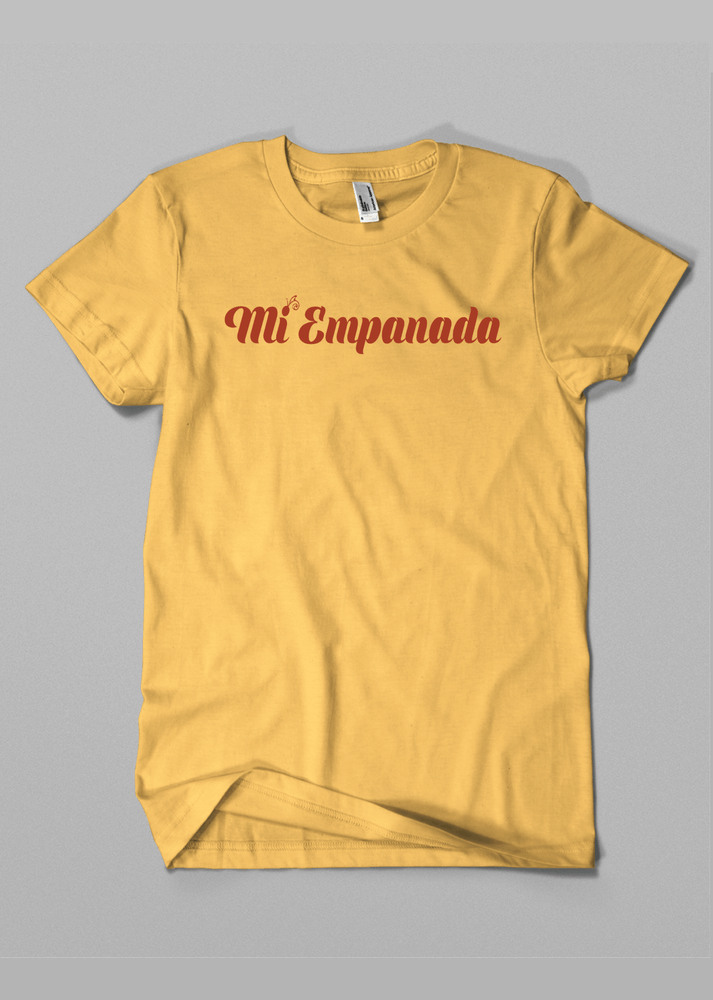 Snag a tee from the newly-opened Mi Empanada to show a little bit of Lawrenceville love. The tee-shirt is part of Revival Print Co.'s local give back collaboration project, and $10 from each tee goes to Mi Empanada. Shop online.
Who else has great merch for sale? Let us know in the comments!