Cooler weather is coming soon, and restaurants that have expanded their outdoor dining spaces are looking for ways to keep customers cozy and comfortable throughout the Fall and winter months.
These Pittsburgh restaurants have found a toasty solution by installing outdoor heaters and heat lamps, and are keeping their patios, rooftops and outdoor dining areas warm while indoor dining remains limited, due to health and safety restrictions because of the COVID-19 pandemic.
We put together this list through a number of resources, including reader submissions, social media posts, and our own reporting. If there are any other businesses to add to this list, or any corrections, send us a note at [email protected].
Original post: October 10, 2020
Updated: December 26, 2020
Pittsburgh Restaurants with Outdoor Heaters for Fall and Winter
1700 Penn Ave.
Downtown
The outdoor bar at 1700 Penn Ave. is open throughout the winter, with fire pits and heaters. Enjoy their pizza, beer, cider and hot cocktails when the weather is cold! 1700 Penn Ave. (1700 Penn Avenue)
Bob's Diner
Carnegie and Kennedy
Bob's Diner locations in Carnegie and Kennedy keeps guests warm with heaters for their 14 outdoor tables in their expanded dining space. Bob's Diner (211 Mansfield Blvd., Carnegie)
Bonfire Food & Drink
South Side
Bonfire Food & Drink is open for indoor dining, takeout, and outdoor dining on their street-level outdoor area. Heating lamps are available to keep you warm while you dine! Bonfire Food & Drink (2100 East Carson Street)
Bridges & Bourbon
Downtown
Bridges & Bourbon has an expanded outdoor dining area downtown, with heaters to to their space. They also offer igloos (perfect for dining with members of your own pod). Bridges & Bourbon (930 Penn Avenue)
Burgatory
Multiple Locations
All of the patios at Burgatory's multiple spots around the city have heaters, to keep you nice and toasty while you're enjoying burgers, fries and shakes. Burgatory (multiple locations)
Caffe Mona
Bloomfield
Caffe Mona La Bistro has outdoor seating available under their adorable umbrella-patio, and heaters available in the colder months. Caffe Mona la Bistro (4200 Penn Avenue)
Carson Street Deli & Craft Beer Bar
South Side
Carson Street Deli's beautiful outdoor courtyard is ready for visitors, with heaters out when it gets cool. Stop in for one of their massive sandwiches (and a brew or two!). Carson Street Deli & Craft Beer Bar (1507 East Carson Street)
Cornerstone Restaurant & Bar
Aspinwall
Cornerstone Restaurant & Bar in Aspinwall is serving up their modern American menu on their outdoor patio, which has heaters for warmth. Cornerstone Restaurant & Bar (301 Freeport Road)
Hal's Bar and Grill
North Hills
Hal's Bar and Grill has an outdoor seating area with an extended tented area, and warming heat lamps for cooler evenings. They also have a bottle shop for grab-and-go brews. Hal's Bar and Grill (3225 Babcock Blvd.)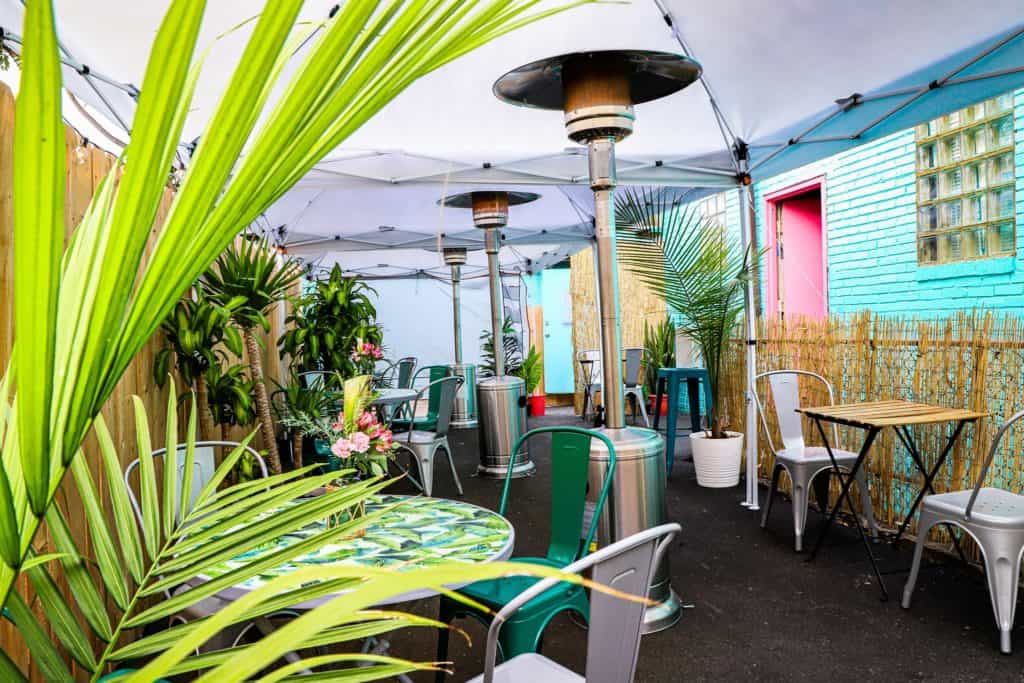 Hidden Harbor
Shadyside
Mahalo! Head to Hidden Harbor for tropical drinks and island eats on their heated back patio and front sidewalk. They're offering limited reservations on their website. Hidden Harbor (1708 Shady Avenue)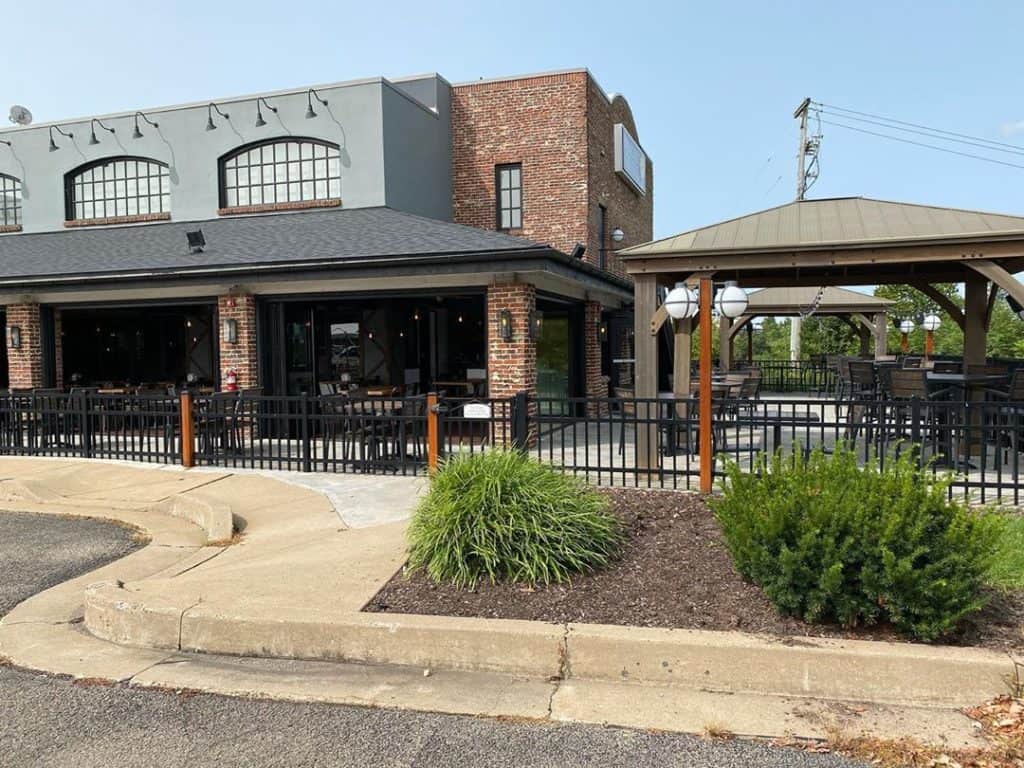 Industry Public House
North Fayette
Industry Public House's North Fayette location is serving brews and bites on their large outdoor patio, with plenty of seating (and heaters!). Industry Public House (140 Andrew Drive)
La Palapa
South Side
La Palapa has outdoor dining on their patio, with heated lamps, so you can enjoy their traditional Mexican dishes in comfort. They're also open for takeout and delivery. La Palapa (2224 East Carson Street)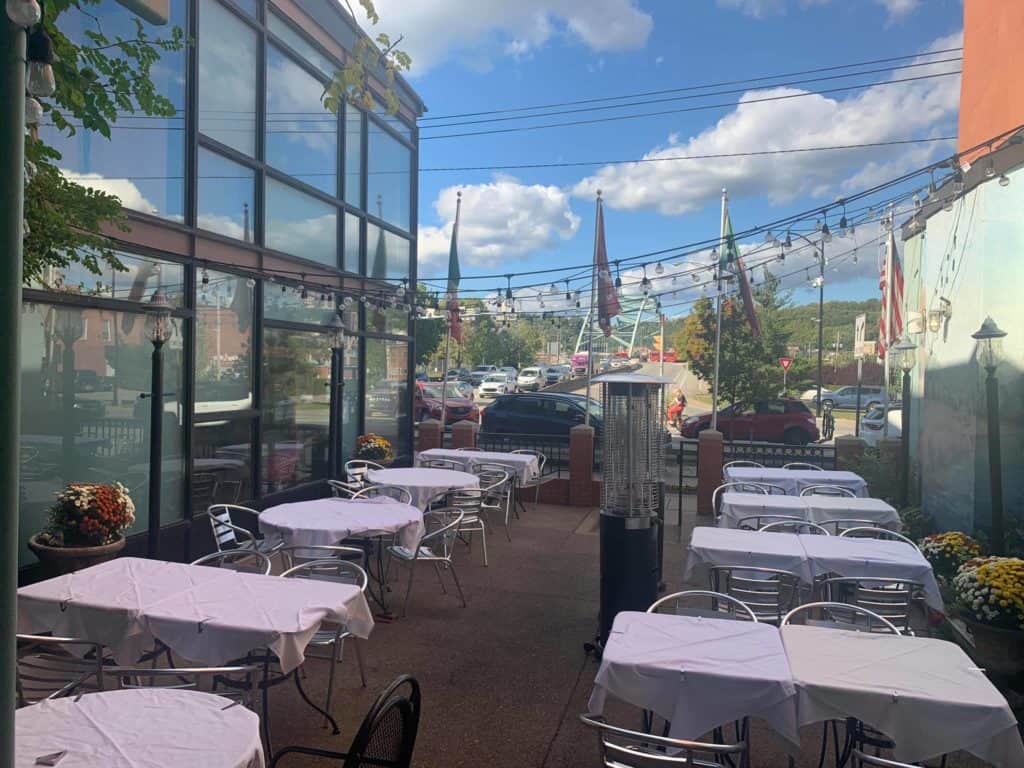 Mallorca
South Side
Heat lamps are available on Mallorca's outdoor patio, so you can enjoy your dinner (and paella!) in comfort. Reservations are now available. Mallorca (2228 E. Carson Street)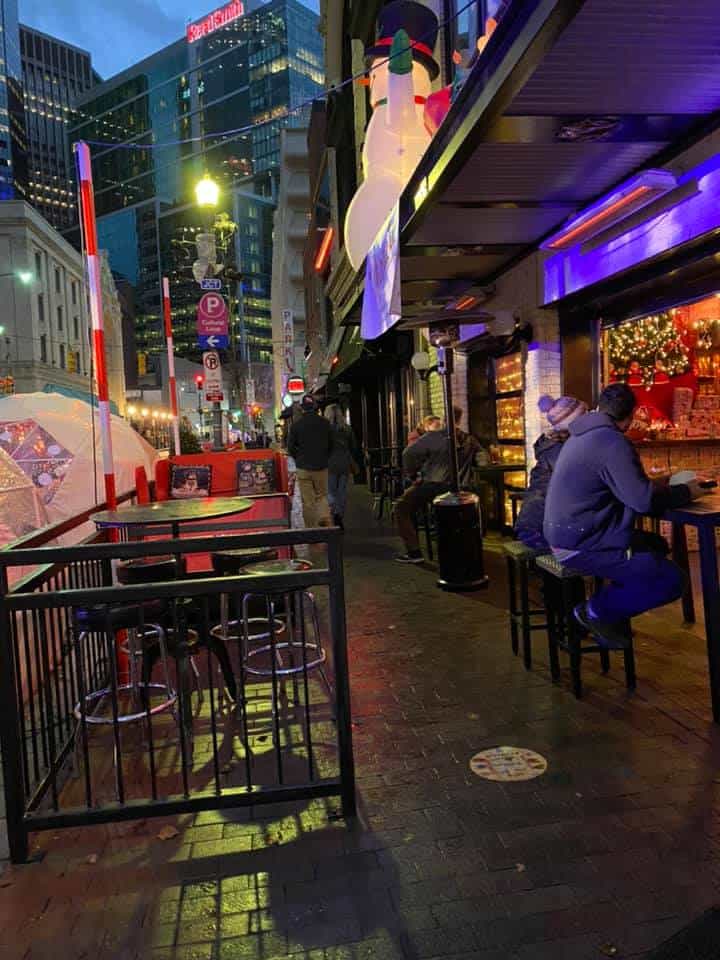 Miracle on 6th
Downtown
The seasonal pop-up is open with outdoor seating (and heaters!). They also have igloos available for private rental. And, in some happy news, the pop-up has announced that it will be open this year through January 31. Miracle on 6th (136 6th Street)
Off the Rails Barbecue
Verona
Off the Rails Barbecue in Verona not only has a new fire pit, but they're also installing heaters on their outdoor patio area. Off the Rails Barbecue (549 Allegheny River Blvd., Verona)
OTB Bicycle Cafe at Hastings
South Hills
The newly-opened OTB Bicycle Cafe at Hastings is open for patio seating, featuring outdoor heaters. OTB at Hastings (1595 Mayview Road, Bridgeville)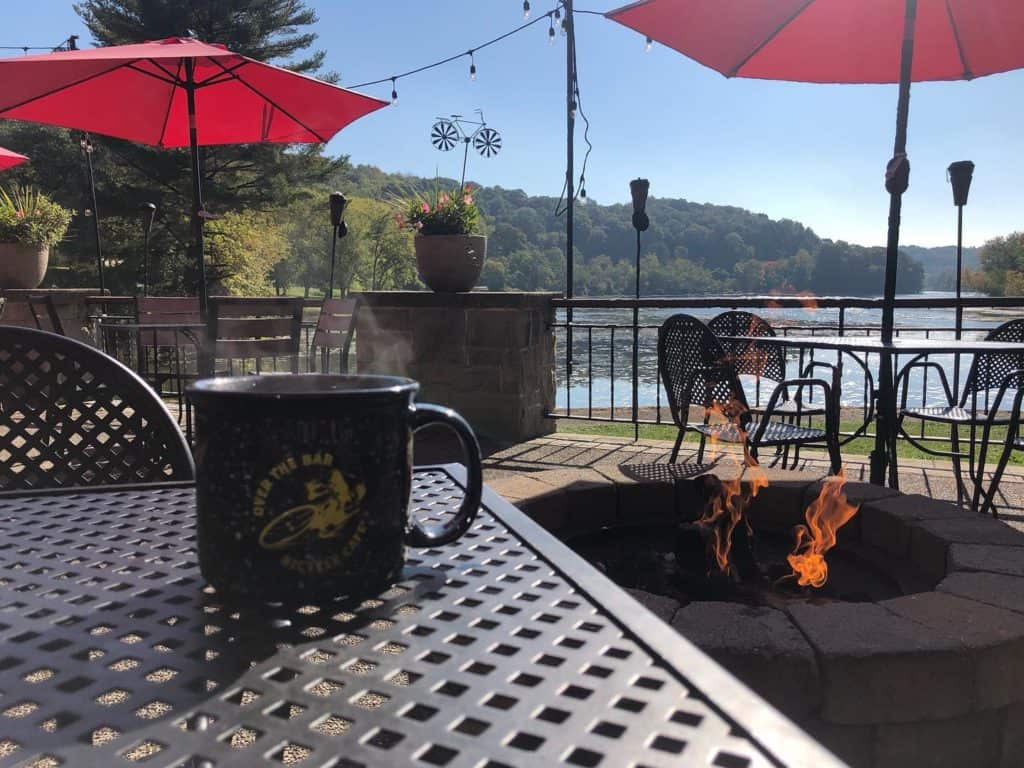 OTB Bicycle Cafe at North Park Boathouse
Allison Park
The heat lamps are out at Over the Bar Bicycle Cafe, overlooking the water at the North Park Boathouse! Stop by for patio seating every day to enjoy not only their heaters, but also OTB's fire pits (and seasonal cocktails!). OTB Bicycle Cafe at North Park Boathouse (10301 Pearce Mill Road, Allison Park)
The Pennsylvania Market
Strip District
The Pennsylvania Market has lots of outdoor seating and heaters in their courtyard, along with a new selection of winter cocktails – and a stellar wine selection. The Pennsylvania Market (108 19th Street)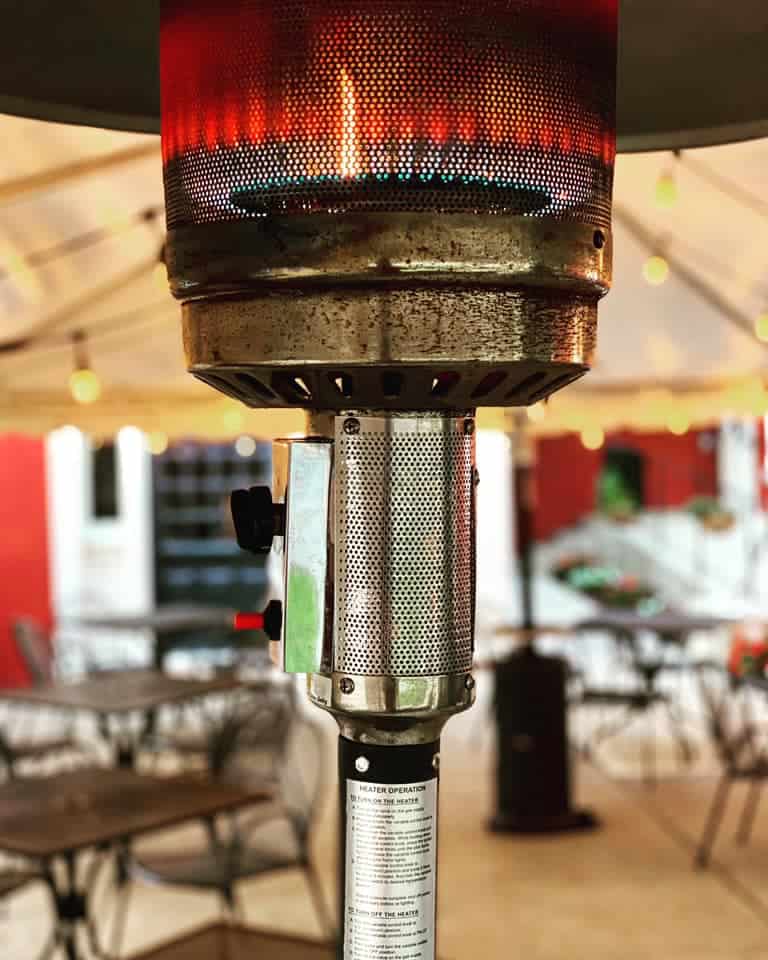 Täkō
Downtown
Täkō has expanded their outdoor space downtown, offering a lounge-esque space for socially-distanced eating and drinking, with heaters for comfort. They also offer private igloos. Reservations are available online. Täkō (214 6th Street)
William Penn Tavern
Shadyside
William Penn Tavern in Shadyside is open seven days a week for outdoor dining from 11:00 a.m. to 11:00 p.m., with outdoor heaters. William Penn Tavern (739 Bellefonte Street)
Know of any other Pittsburgh restaurants with outdoor heaters? Let us know in the comments!
Keep reading…