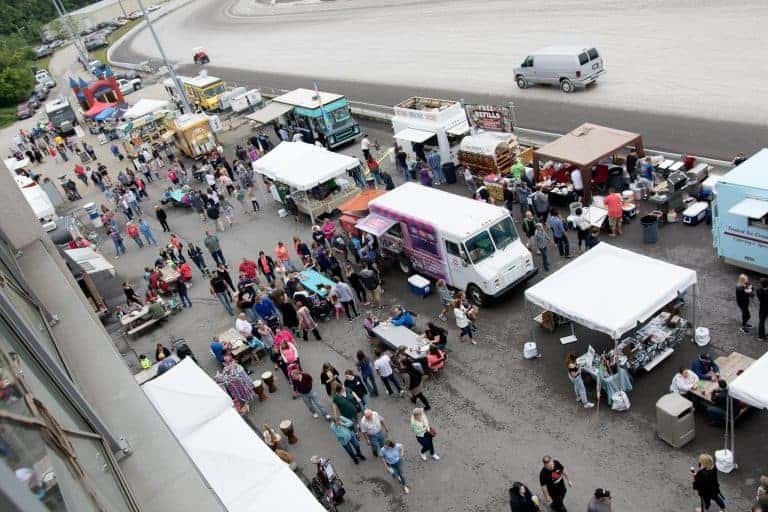 The Greater Pittsburgh Food Truck Festival is back in 2021 – and it's happening this weekend!
The annual event is located at the Meadows Racetrack & Casino in Washington, Pennsylvania (about 30 minutes south of Pittsburgh), and will feature more than 30 food trucks and concessions.
Held on Friday, July 16, Saturday, July 17 and Sunday, July 18, the food truck festival is free to attend, but all food and beverages are pay-as-you-go.
The event will feature a Family Fun Night on Friday from 5:00 to 9:00 p.m. and will include kids activities, and the festival will run on Saturday from noon to 9:00 p.m., and Sunday from 11:00 a.m. to 7:00 p.m.
Participating food trucks include
Evil Swine BBQ
Smokin Ghosts BBQ
Smooth n' Ice
Pittsburgh Pierogi Truck
Baires Grill
Caustelot Creamery
Cilantro & Ajo
Concession Food Service
Counsins Maine Lobster
Forlini's Kitchen
Gil's Pit Beef
Hott Dawgz
Iced Cake and Ice Cream Shoppe
Kona Ice
Le's Oriental
Patti's Pastries
PGH Halal Food
Remi Root Beer
Sinkers and Suds
Tambellini Italian Food Truck
The Twisted Potato
Waffles Pizza
Western Edge Seafood
Wicked Ribs 'n At
Wood Stocked Oven
Sarris Candy
PGH Eatz
Auntie Anne's
Hoshi Food Truck
Frost Fairy
Steel City Chimneys
Most trucks will be on-site each day of the festival. The full schedule is available online.
The festival will also feature live entertainment.
More information is available online.
Greater Pittsburgh Food Truck Festival (210 Racetrack Road, Washington)