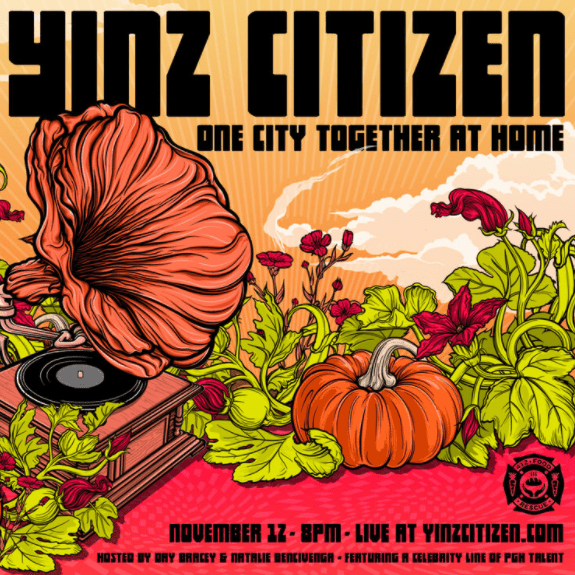 412 Food Rescue is celebrating Pittsburgh talent with a socially-distanced virtual fundraiser concert.
The local non-profit is streaming Yinz Citizen, a virtual concert, to celebrate "neighbors being there for neighbors" on Thursday, November 12 at 8:00 p.m.
The virtual event will feature appearances by Pittsburgh's own Wiz Khalifa, punk-rock band Anti-Flag, the Musicians of the PSO, Joe Grusheky, Sally Wiggin, The Commonheart, Donnie Iris, DJ Bonics, The Boilermaker Jazz Band, the Homeless Gospel Choir, Byron Nash, Nathan Zoob, INEZ, Josh James, Chalk Dinosaur, Funky Fly Project, Liz Berlin, Cello Fury, Jordan Montgomery, Squonk Opera and more. Yinz Citizen will be hosted by Natalie Bencivenga and Day Bracey.
The event is serving a version of the organization's annual Sunday Supper fundraiser.
Since its founding in 2015, 412 Food Rescue has saved nearly 14 million pounds of fresh food from going to landfills, and has created new points of food aid access for 100,000 people living in poverty.
The event is free, and registration is open online. For more information, visit Yinz Citizen.