The Pittsburgh food scene is on a roll… literally. While the city has always been know for its great food truck options, within the past year, we've welcomed a handful of new trucks that serve food items that range from Korean to Jewish to French cuisines.
Whether you're looking for a bite to eat during your lunch break or after a night at the bar, Good Food Pittsburgh knows where you can find a quick and delicious meal on the go. Read along as we direct you through some of the best new food trucks in Pittsburgh.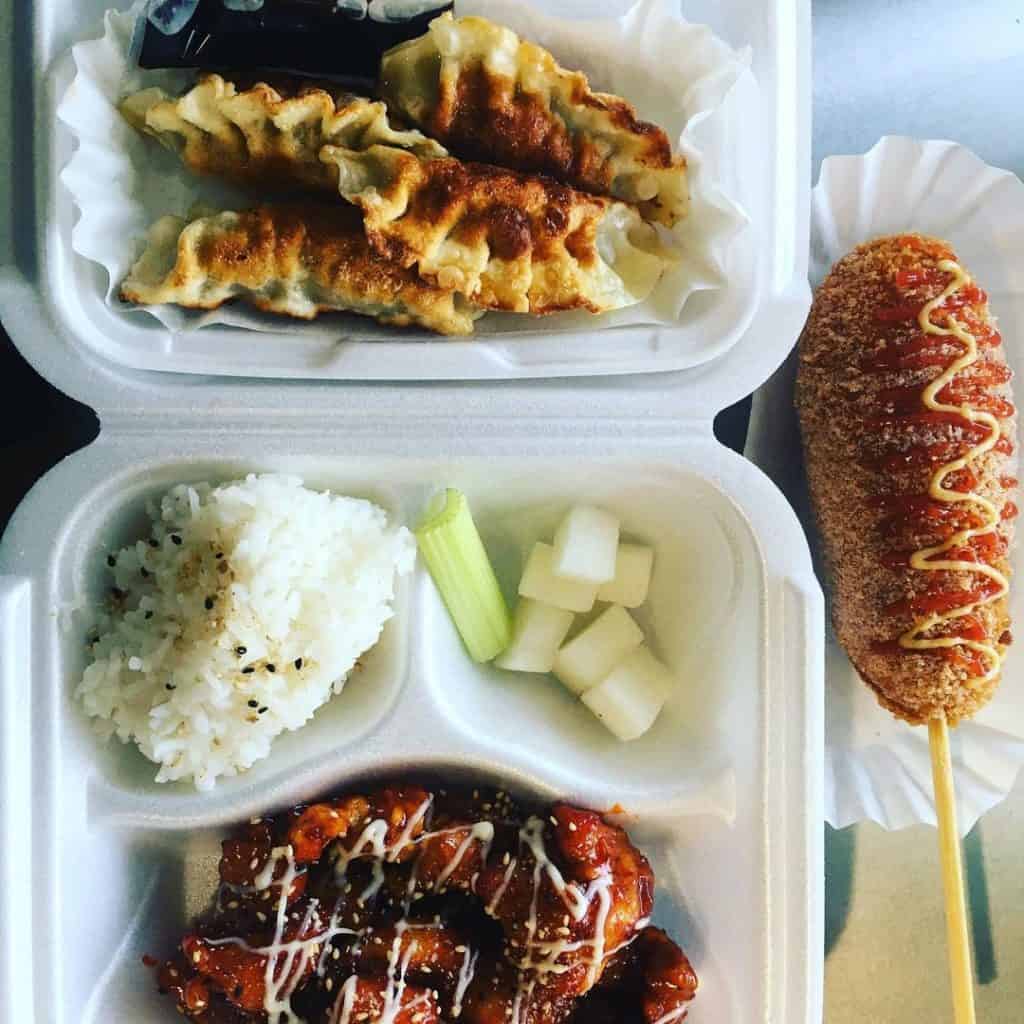 Chef Dong-Jo Kim founded The BoonSeek with the hopes of exposing Pittsburghers to Korean cuisine and has done so by introducing customers to foods that are new yet familiar. Since opening in October 2020, Boonseek has grabbed the attention of city dwellers and Instagrammers with their Korean corn dog, aka the "Korn Dog." Unlike American corn dogs, the Korean version is coated in sugar after they are removed from the fryer, resulting in a sweet, savory, and non-greasy combination. Customers have the option to order theirs with either cheese, sausage, or both. In addition to corn dogs, Boonseek's menu consists of Korean fried chicken or "chi-bob," veggie rolls or "kim-bob," and dumplings or "bulgogi mandoo." Boonseek can be found parked in neighborhoods and college campuses all over the city, so be sure to follow them on Instagram to see where you can find them next.
Forget Soul Cycle, and try out Soul Biscuit. No physical activity is required, but the food cart is pulled by two guys on a tandem bike. Although it is not technically a food truck, this food cart is definitely worth a try. As the name suggests, nearly all of the menu items are served on a homemade buttermilk biscuit whether that is their bacon, egg, and cheese sandwich, their smoked turkey sandwich which is smothered in hot sauce and topped with pickles, or their smoked pork sandwich which is served with kimchi and mustard. Soul Biscuit even has a dessert option that is a biscuit spread with strawberry and raspberry jam. Because the cart is travelled by bike, you can find Soul Biscuit in neighborhoods with flat terrains such as Downtown, Lawrenceville, Shadyside, and the Strip-District. Follow Soul Biscuit on Instagram and Facebook for weekly updates.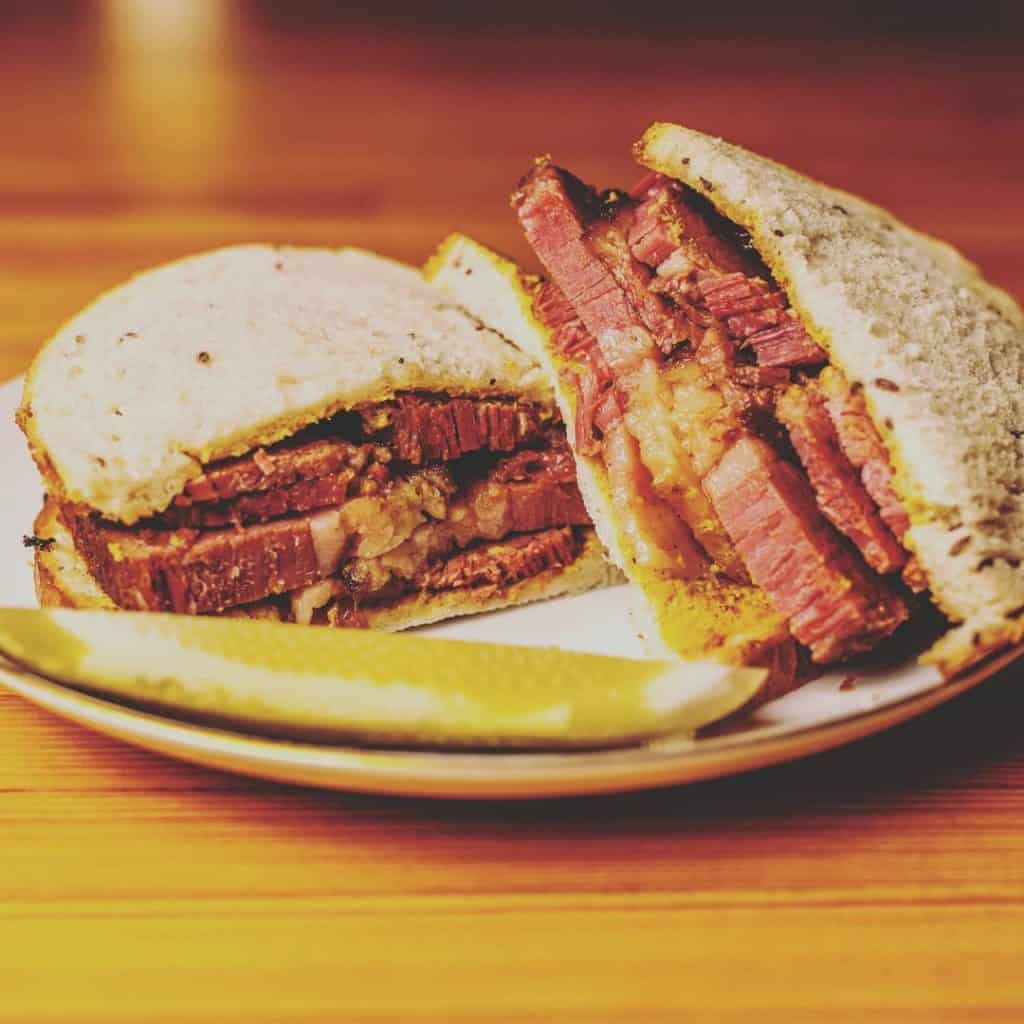 Everything you love about a classic New York deli, but on wheels. At Haskels Delicatessen customers can find old-school Jewish favorites like homemade pastrami sandwiches, potato knishes, matzo ball soup, and chocolate babka; however, these recipes don't come from your grandmother's kitchen. Rather, Haskels Deli creates flavorful reinterpretations of classic dishes and even sells mashups like their pastrami reuben fried rice, matzo ball stuffed chicken wings, or vegan options like their seitan pastrami. Despite their steer away from tradition, everyone, young and old, will find something delicious at Haskels Deli. The food truck is constantly coming up with new items, so visit their website and follow them on Instagram for daily updates.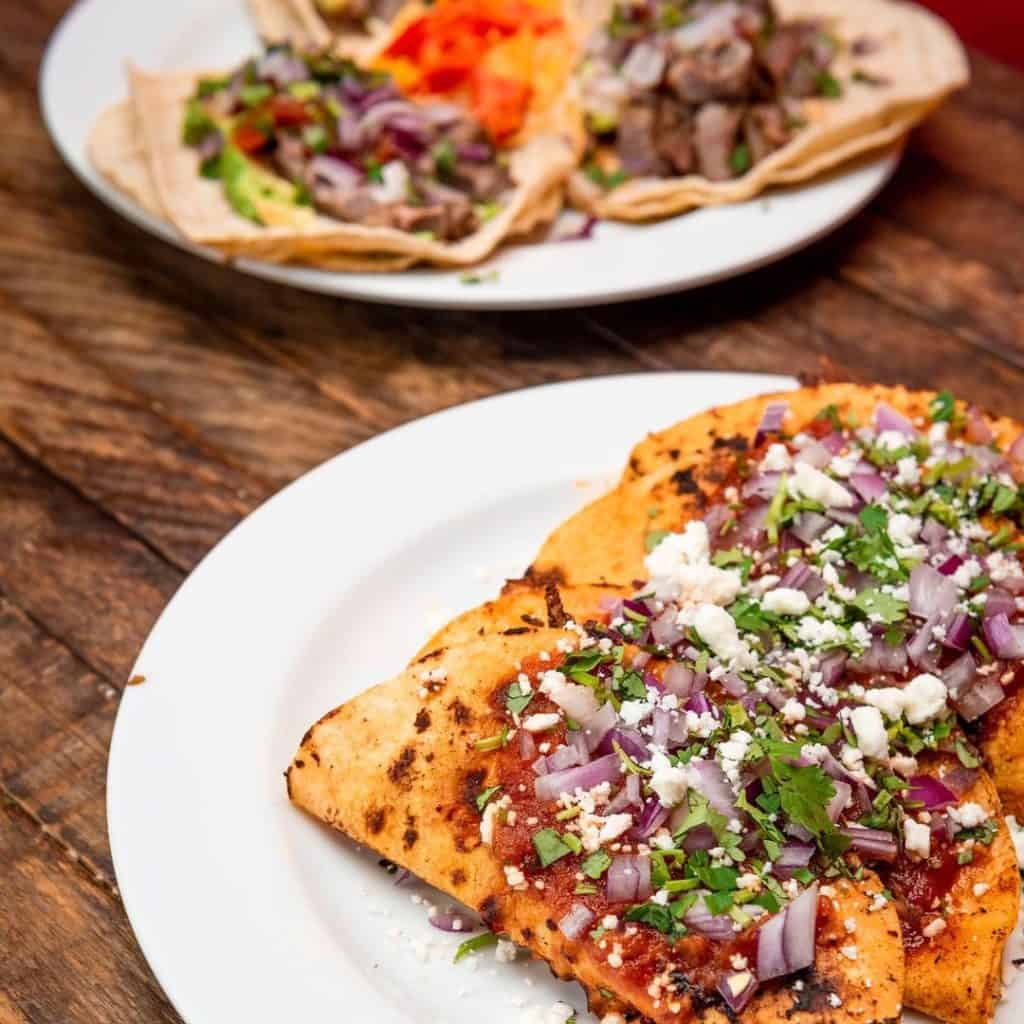 Not only is Secretos de mis Abuelos a food truck in Pittsburgh, but they've also just opened their very own brick-and-mortar restaurant downtown. Felipe Crespo was inspired to open the first Puerto Rican food truck in the 'Burgh after moving across the street from the only Puerto Rican barber shop in western PA. The name, which translates to "secrets of my grandparents" honors Crespo's grandparents as he recreates the authentic Puerto Rican dishes that his grandmother taught him how to make. The menu offers daily specials: Mofongo Mondays, Taco Tuesdays, Wela Wednesdays, Tripleta Thursdays, Fritura Fridays, Steak Saturdays, and Sancocho Sundays. Diners can also find tostones, maduro, yuca fries, empanadas, and tres leches cake for every day enjoyment.
What started as a part-time business making and selling pickled goods, has turned into a full scale food truck. Bridge City Brinery can be found at breweries all over Pittsburgh offering an innovative menu of sandwiches and sides, all of which is "truck-made" from the bread, to the mayonnaise, (and of course) to the pickles. Customers can find hearty sandwiches like the Graceland, which consists of a pickle-brined chicken thigh, smothered with a chili peanut glaze and topped with banana ketchup, napa cabbage, and pickles, or the Seoul of Pittsburgh, which includes bulgogi rib eye with kimchi mayo, Korean seasoned fries, and napa slaw. The truck also serves a vegan sandwich called the Le'burgh Jardin which has roasted mushrooms, spring onion mayo, garlic cashew crumble, and pickled red onion. Visit their website and Instagram to find their full menu and weekly schedule.
The family owned and operated food truck La Petite Tour de France offers a taste of Paris right in the streets of Pittsburgh. Previously known as Chene's a la Carte, this food truck has been operating under its new name since March 2020. While the French menu still features their handmade croissants, customers will be able to find new sweet and savory varieties like their croissant sandwich topped with turkey, bacon, brie, and honey, or seasonal treats like their chocolate pumpkin croissant made from their own pumpkin filling. In addition, their menu consists of other traditional French items like quiche, French onion soup, and a variety of pastries. Follow their social media pages or check their website to see where you can find La Petite Tour de France, or contact them to cater you next event.
The Thyme Machine food cart has been located at Bitter Ends Luncheonette in Bloomfield serving farm-to-table flavors on the road. The cart opened in June of this year and is already selling out of their beloved breakfast sandwiches, like their traditional bacon, egg and cheese or their untraditional varieties, like their mushroom, kale, and Swiss with Russian dressing. Other popular items include their doughnuts with flavors including Cookies & Cream, and Nutella with toatsed hazelnuts, along with their take on the childhood classic treat, the Pop Tart. The Thyme Machine can be found parked outside of the Bitter Ends Luncheonette from 8:00 a.m. to 12:00 p.m. on Wednesdays through Fridays and Saturdays from 9:00 a.m. to 1:00 p.m. at the Bloomfield Farmers Market. Be sure to check their Instagram page as these times and locations are subject to change.
Know of any other new food trucks we should add to the list? Let us know in the comments!