While many Pittsburgh restaurants immediately pivoted to a delivery-and-takeout format once the state's in-person dining restrictions were enacted, some restaurateurs decided to take some time off to re-evaluate their operations.
Now, some of those restaurants are slowly beginning to reopen, offering special takeout menus and order available for pickup or delivery.
Here are some of our favorite Pittsburgh spots that are back open!
Farmer x Baker
Farmer x Baker, the seasonal riverfront dining option in Aspinwall's Riverfront Park, has just launched a new takeout menu, available for weekend pickup. Place an order online for menu items like Asparagus & Farm Egg Quiche, organic dark chocolate cake, or a Sunday Supper box with herb-roasted chicken, spelt grain focaccia and salad, and choose your pickup date and time.
Pear & the Pickle Cafe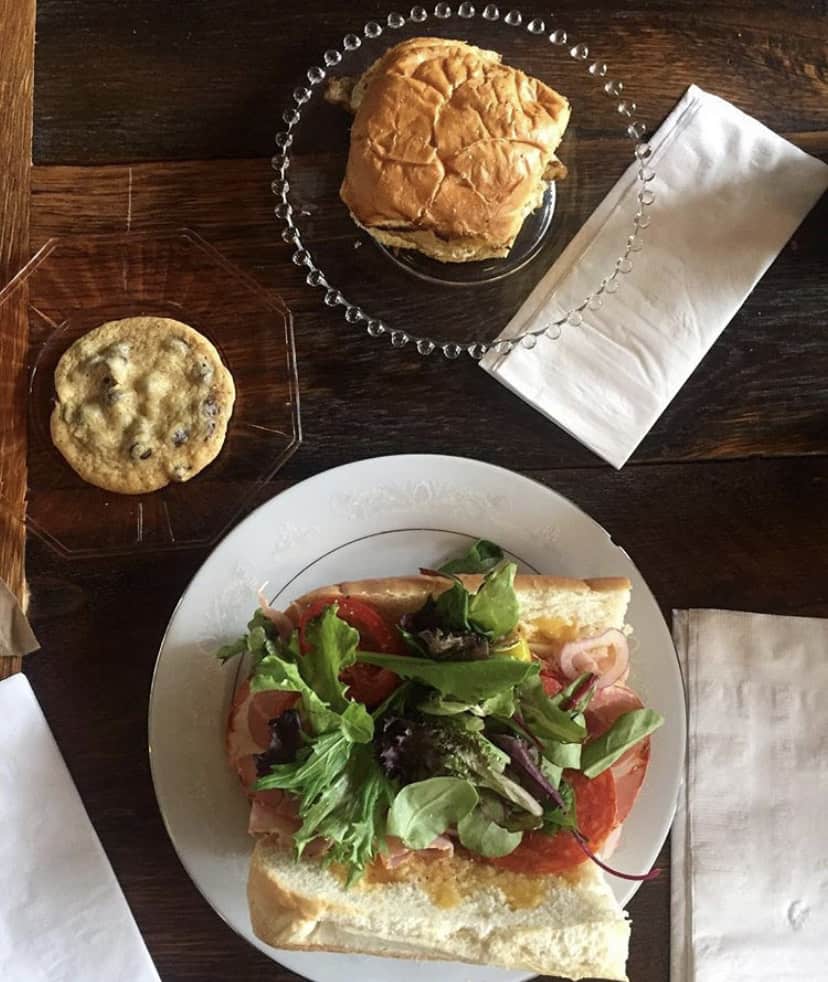 Troy Hill's Pear & the Pickle Cafe is back open for breakfast and lunch takeout, Wednesdays through Fridays from 8:00 a.m. to 2:00 p.m., and Saturdays and Sundays from 9:00 a.m. to 2:00 p.m. They're offering their full menu of breakfast sandwiches, hoagies, salads, and assorted sweet treats. Call 412-322-0333 to place an order.
CHiKN
Get a Nashville-style hot chicken sandwich to go from the newly re-opened CHiKN in Oakland. The fried chicken spot is open daily from 11:30 a.m. to 8:00 p.m. for takeout and delivery. Order online from their takeout menu, which includes sandwiches, tenders, salads, chicken & waffles, and fries.
Spice Island Tea House
Enjoy flavors of South East Asia from Spice Island Tea House, which is now open for limited curbside pickup. Pick up days and times may vary from week to week, so check their website before ordering. Menu items include slow-cooked curries, fried fish cakes, samoosas and more.
Bitter Ends Garden & Luncheonette
Bitter Ends Garden & Luncheonette has been offering some special pre-order and takeout options at their Bloomfield lunch counter. Follow their Instagram page for the latest updates about what's available.
Penn Brewery
Not only can you pick up food to go from Penn Brewery, but they also have a selection of Penn Brewery brews available, too, in six-packs (including mix-and-match), 12-packs, and drafts, available in growlers or half-gallon jugs. Order by calling 412-237-9400 extension 120.
T&T Cantina
T&T Cantina in Mt. Washington (the sister restaurant to Coughlin's Law), is now open for walk-up service and takeout daily from noon to 8:00 p.m. They're serving a variety of tacos (carnitas, carne and vegetarian are just a few options), guacamole, queso and Mexican street corn. Call 412-586-5673 to pre-order.
Union Standard
Starting Thursday, May 14, Union Standard will begin accepting take-out orders again. They've created an all-day menu that features lunch and dinner items (ricotta gnocchi, fried chicken sandwiches, Pot Pie, burgers), along with some of their favorite appetizers (warm potato bread, pimento cheese dip, asparagus salad) and sides. Orders can be placed by calling 412-281-0738 Tuesdays through Saturdays from noon to 7:00 p.m.
Lucca Ristorante
Lucca Ristorante went through some big changes during their six weeks off, spending that time remodeling and cleaning the Oakland restaurant. Now, they'll be back open for takeout and curbside pickup starting Thursday, May 14. Their new limited menu includes salads, Tagliatelle Bolognese, Ragu, Chicken Parmesan, and house-made cannoli. They'll also have family-style meal options. See the full menu online.