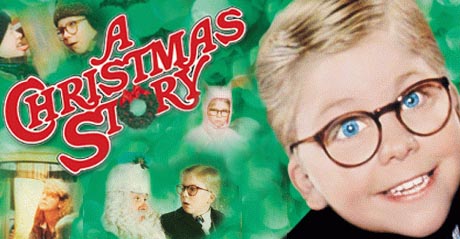 You may not "shoot your eye out" at this event, but you'll definitely be able to get a shot or two.
The Doubletree Hotel in Green Tree has announced that they're hosting a Christmas Story pop-up bar this holiday season, turning their Duquesne Room bar into a tribute to the classic holiday movie.
On Thursday, December 19 and Friday, December 20, the bar will feature vintage décor to celebrate the 1940-set movie, including the infamous Leg Lamp, a Red Ryder BB Gun, and life-size cut outs of the movie's characters. The movie will also be streaming continuously throughout the event.
Three movie-inspired cocktails, including the "Major Award Cocktail," the "Pink Nightmare," and the "Oh Fudge," (with warm cocoa, Bailey's and "red soap" bubbles) will be served.
The event will run from 4:30 p.m. to 9:00 p.m. each day.
Reservations aren't required, but are encouraged by contacting the hotel at 412-920-8073.
Doubletree Hotel in Green Tree (500 Mansfield Avenue)