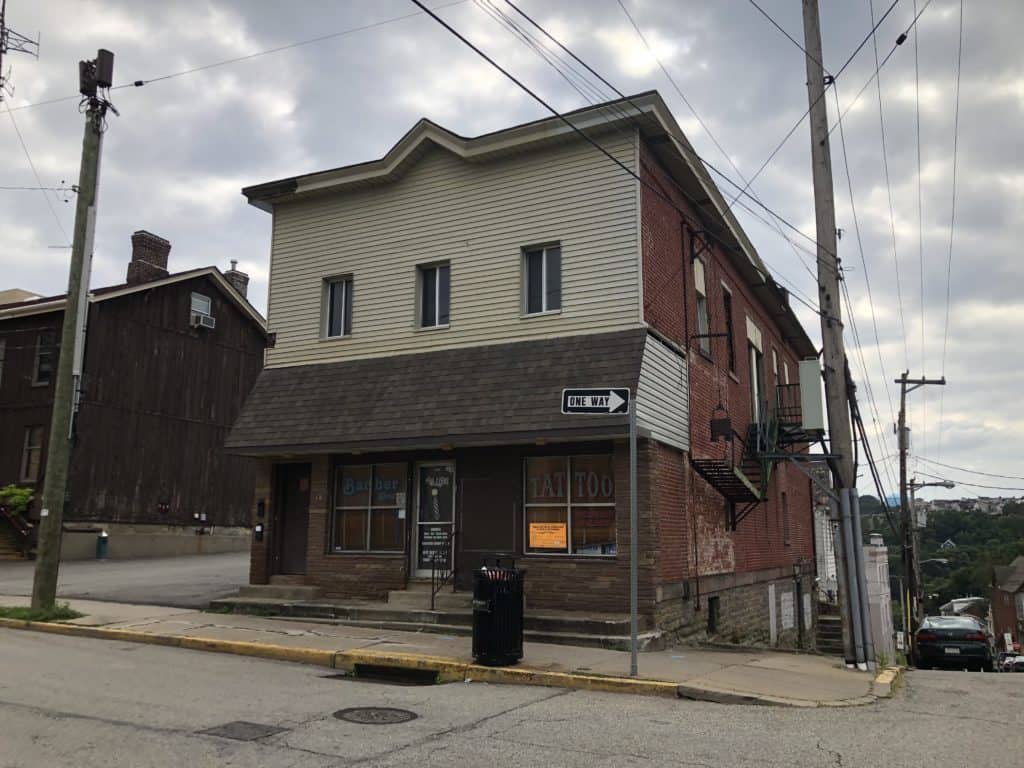 A former barber shop and tattoo parlor is about to become Mount Washington's newest restaurant. 
"We gutted the whole thing down to create one, two-story unit," says owner Brian Gorder of the building.
Coming soon to Shiloh Street is Gordo's Tacos & Tequila, a family-friendly restaurant and bar with a menu inspired by the street foods of Mexico City. Once completed, the space will offer two floors, two bars, and 120 seats for patrons. 
As a taqueria and bar, Gordo's plans to be a colorful and lively space with hand-painted murals and an open-concept kitchen where guests can spy the action in the kitchen.
"We're going to be handcrafting flour and corn tortillas," says Gorder. "People will want to see that. It's kind of a show."
On these handcrafted tortillas, Gordo's plans to serve a menu of Mexico City-inspired tacos. Their Al Pastor will be a showstopper, featuring an adobo-marinated pork cut from a shawarma spit-style grill. They will also have some unique options, including a Nashville Hot Chicken taco and a Baha Tempura taco. Guests will also be able to order burritos, bowls, and quesadillas.
"It's an all-encompassing, knock-out-of-the-park, made-from-scratch taqueria," explains Gorder.
And, as they will also have a liquor license, guests can expect an extensive tequila program.
Prior to working on Gordo's, Gorder, a South Hills native, cooked in country clubs after pursuing a culinary and hotel/restaurant management degree from Penn State. He also worked with Primanti Brothers for several years before most recently working at the Diamond Market, which closed last year in Market Square.
"That's when the whole taco idea came about," says Gorder. "The timing just worked out."
The restaurant's logo, which prominently features a dalmatian, is not only a reference to Gorder's dog ("That's my Maxine."), but also a nod to the restaurant's theme.
"The overall theme is kinda 90s-style, Sublime, Southern California," explains Gorder.
The restaurant is currently under construction and hopes to be open for business in February 2020. Initially, they will be open for dinner with weekend brunch. Eventually, as the weather gets warmer, they plan to open up for lunch as well. 
Keep and eye on Gordo's Social Media for updates.
"It's a really neat area," says Gorder or Mount Washington. " It's such a walking community. It's going to be big for the community, not just the visitors."
More information can be found online.
Gordo's Tacos & Tequila (131 Shiloh St)