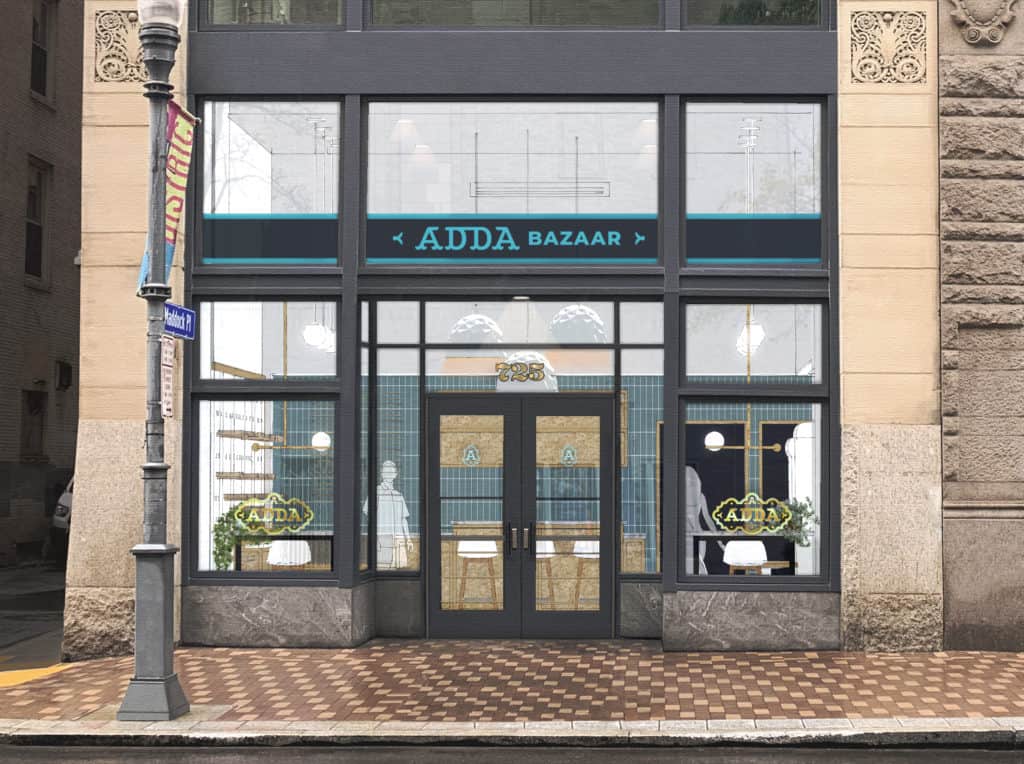 It's been five years since Adda Coffee opened their first location in Shadyside – and now, they've announced plans to open their fourth coffee shop in the Pittsburgh area.
Adda Coffee & Tea will open a downtown location in early Fall at 725 Penn Avenue, in a historic building that also houses the soon-to-open The Eagle restaurant, and Eight & Penn apartments.
This will be the first new build for the Pittsburgh-based independent coffee shop and retail specialty retailer, and the second location modeled under their Adda Bazaar retail concept, which opened last year in Garfield.
The founder of Adda's brand, Sukanta Nag, was born in Dhaka, Bangladesh, and has built his business on a foundation of community, bringing sustainably-sourced wares from local and global merchants into the shop, along with an eclectic menu of coffees, matcha, teas and more.
Nag says that the expansion into Downtown was an easy choice to make.
"We wanted to be part of the downtown's revitalization as life enters into a new normal while we recover from Covid-19. Adda hopes to contribute to rebuilding the downtown community as people return to office and to the theater alike," says Nag.
The Downtown location will eventually host cultural events, including Adda's High Tea service and educational demonstrations.