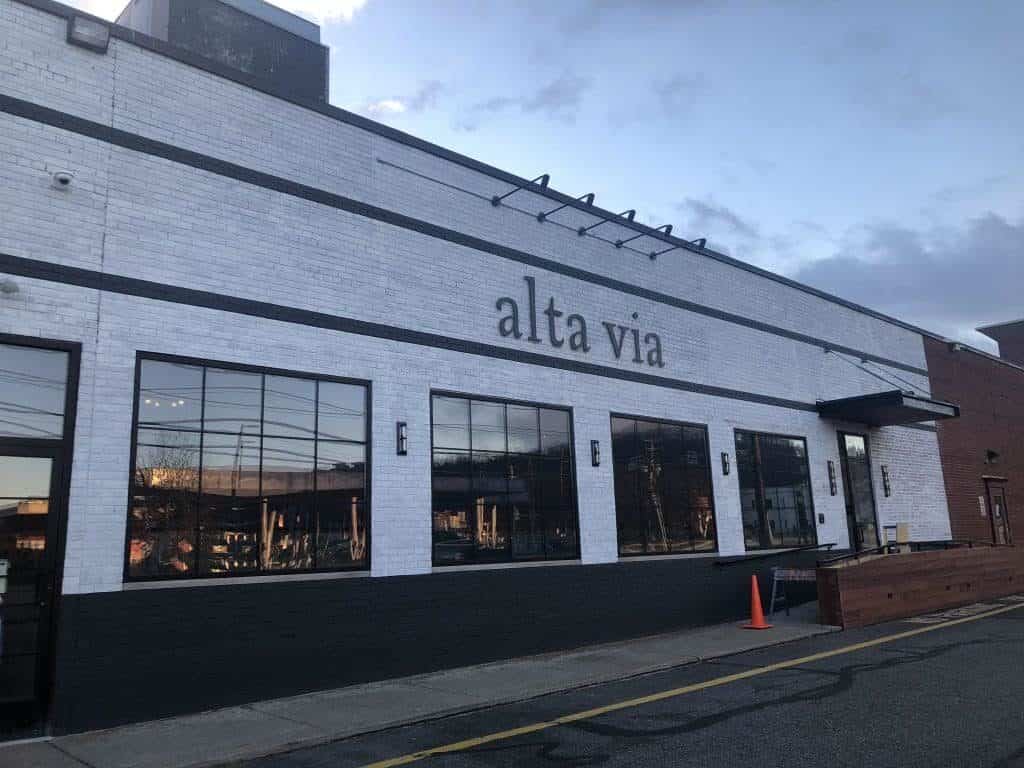 Pittsburgh was excited when Alta Via, the newest restaurant from prolific Pittsburgh restaurant group big Burrito, opened in O'Hara Township in April.
Alta Via is located on Freeport Road in Fox Chapel Plaza in the space formerly occupied by Donato's (next to The Coffee Tree). The name is a reference to the famous footpath through the Dolomites in Italy.
As the name alludes, the concept is inspired by the fresh cuisine and active lifestyle of mountain towns in the Italian Alps and features a menu of fresh-made pastas every day, seasonal vegetables, and comforting wood-hearth cooking.
When the restaurant initially opened it offered dinner service only, but that changed today, Monday, July 29, when Alta Via began their lunch service.
The restaurant is now opens Monday – Saturday at 11:00 A.M. for lunch until 4:00 P.M. (when dinner service begins).
In the "News" section of their website, the restaurant states that the lunch menu "will include our complete dinner menu with a few special lunch sandwiches and smaller dishes offered as well."
The "Lunch Exclusives" currently include: Heirloom Gazpacho, Italian Club, Grain Salad, Grilled Mushroom Sandwich, BLT, Three Greens Caesar, and Grilled Pesto Chicken Sandwich.
The website continues that "on August 4, Alta Via with serve their first brunch from 11-3. The weekly menu will feature traditional brunch dishes like frittatas, French toast, parmesan biscuits and more, all prepared with Alta Via style."
The brunch date is subject to change.
More information can be found online.
Alta Via (46 Fox Chapel Road)