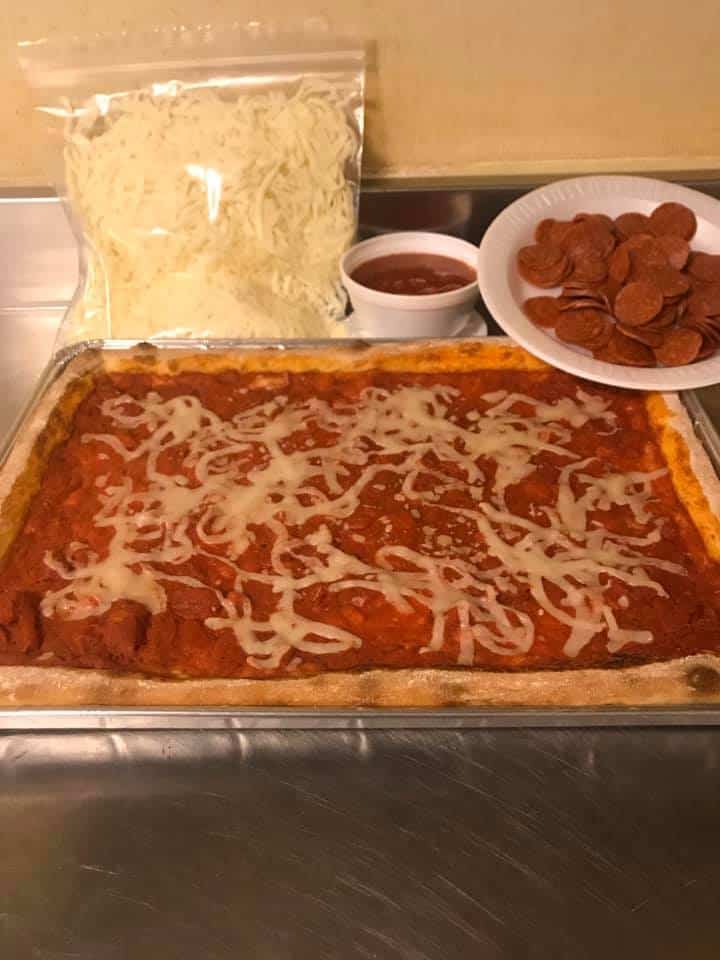 Craving your favorite pizza? Pick up a kit and make it at home!
Beto's Pizza, which is famous for their piping hot pizzas served with cold toppings, is offering take-home pizza kits, available for pick-up at the restaurant.
The pizza kits include a baked pizza crust, mozzarella cheese, sauce, and pepperoni.
Pizza kits are $20 for 12-cut plain pies, and $25 for 12-cut pepperoni pies.
The pizza crusts are frozen, and need to be re-heated before eating.
Beto's says that there are only a limited number of pizza kits available each day, so call them at 412-561-0121 for availability.
Beto's Pizza and Restaurant (1473 Banksville Rd)