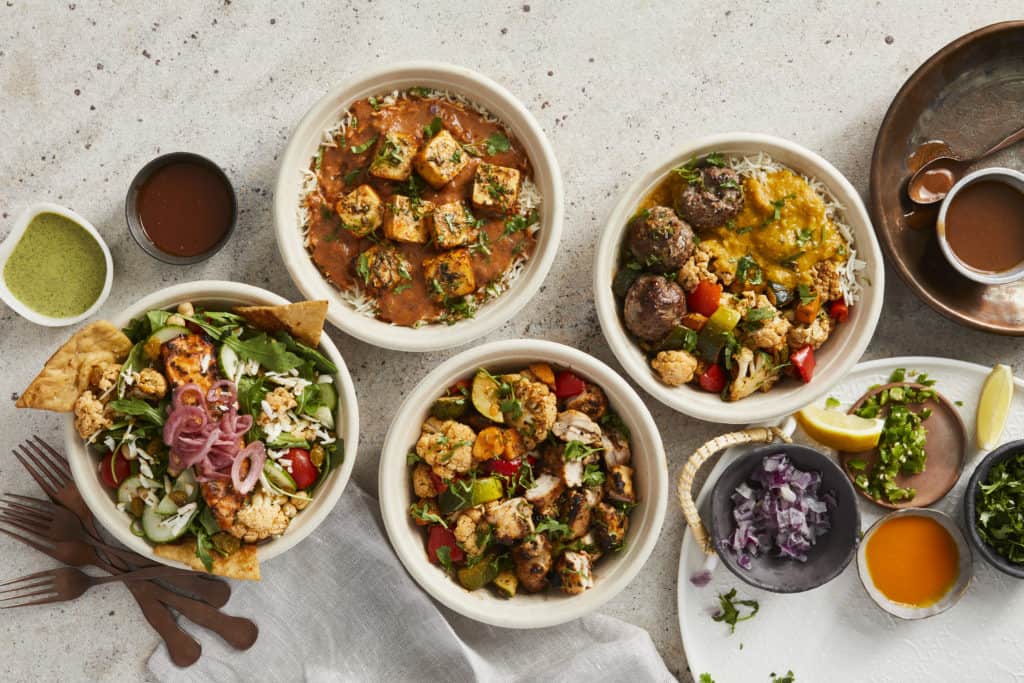 Pittsburgh-based Choolaah Indian BBQ is opening their second Pittsburgh location, this time in Robinson Township.
On June 9, the fast-casual restaurant will open its doors at 227 Summit Park Drive in Robinson, after postponing its original grand opening date in March due to the COVID-19 crisis.
The Robinson location is opening two years after Choolaah's East Liberty flagship location opened.
On the menu, you'll find authentic tandoor-oven Indian cuisine, including build-your-own-bowls with chicken, lamb, salmon, paneer, roasted vegetables, tofu or vegetable croquettes. They also offer wraps, samosas, Pav Bhaji (as they say, it's "kinda like an Indian version of a veggie sloppy Joe), Tikka Masala, Chickpea Masala, and Black Lentil Daal.
Vegetarian, vegan, dairy-free, grain-free, gluten-free and egg-free menu options are available.
Choolaah is also onboarding new technology across all restaurants, with a new point-of-sale system, Kiosk ordering, curbside pickup and delivery options, a branded reward and loyalty program, and a new app for ordering.
Choolaan Indian BBQ's Robinson location will be open daily for lunch and dinner from 11:00 a.m. to 8:00 p.m. The restaurant also offers catering, and Family Meals, available for pickup an ddelivery.
Choolaah Indian BBQ (227 Summit Park Drive)