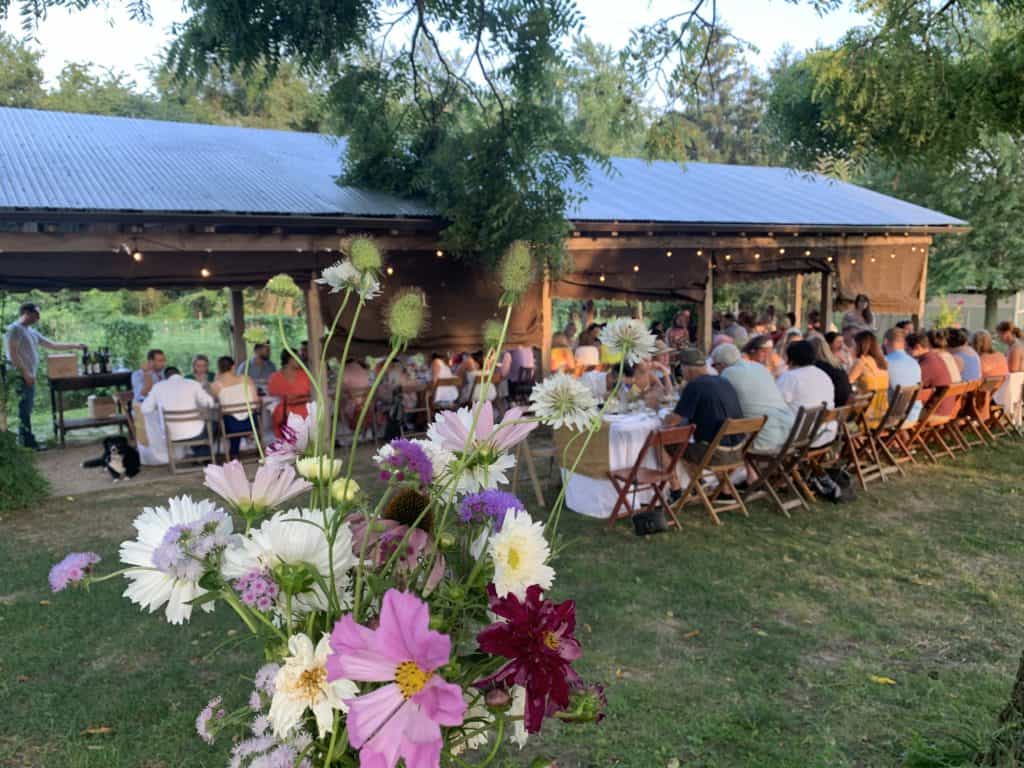 Churchview Farm is offering a new way to bring a farm dinner experience to your home.
The urban farm has just launched a new Pickup Pop Up dinner series, in collaboration with some of Pittsburgh's best chefs and restaurants.
Each dinner series will include a three-course meal (with a starter, main, and dessert) for two people, with everything sustainably packed in a Churchview Farm canvas tote bag. Every package also includes a bottle of wine paired with the meal, a bundle of herbs or other farm-fresh product, a flower bouquet for the table, a Spotify playlist of songs and seating cards and menus – pretty much everything you'd need to recreate a magical Churchview dinner experience in your own home.
The series kicks off on Monday, May 25 with DiAnoia's Eatery, with a Primavera Dinner. The full menu hasn't been released yet, but the vegetarian dinner will include lots of fresh spring vegetables, DiANoia's handmade pasta, house-made pastries, and a bottle of rosé.
Tickets are $165 for each dinner (which serves two), and will be on sale on Monday, May 18 at 9:00 a.m. There are only a limited number of tickets available, and will be offered on a first-come, first-serve basis.
Pickup is available at Churchview Farm (which includes a glass of bubbles, and the opportunity to tour the farm and gardens), and no-contact curbside pickup is also available.
Upcoming chef and restaurant pickup dinners include:
More information can be found online.