It's one of Pittsburgh's most anticipated restaurant dishes of the year – and it's back right now (for a limited time!).
DiAnoia's Eatery has brought back their signature Fall comfort food favorite, their Gnocchi Pumpkin Bowl.
The dish is made by filling a freshly-roasted, individually-sized pumpkin with house-made potato gnocchi that has been tossed in a pumpkin cream sauce, made with cinnamon, nutmeg and allspice. The gnocchi is then covered in melted mozzarella, Parmesan and pecornio cheeses, and topped with fresh basil.
"It's a fun Halloween twist on our Gnocchi Sorrentina Bread Bowl, a year-round favorite at the restaurant," said Chef and Owner Dave Anoia in a release. "The entire pumpkin 'bowl' is edible, so you can scrape bits of roast pumpkin from the sides to enjoy with each bite of gnocchi." 
Gnocchi Pumpkin Bowls ($32 each) are available at Dianoia's Eatery from now through October 31 for dine-in and takeout.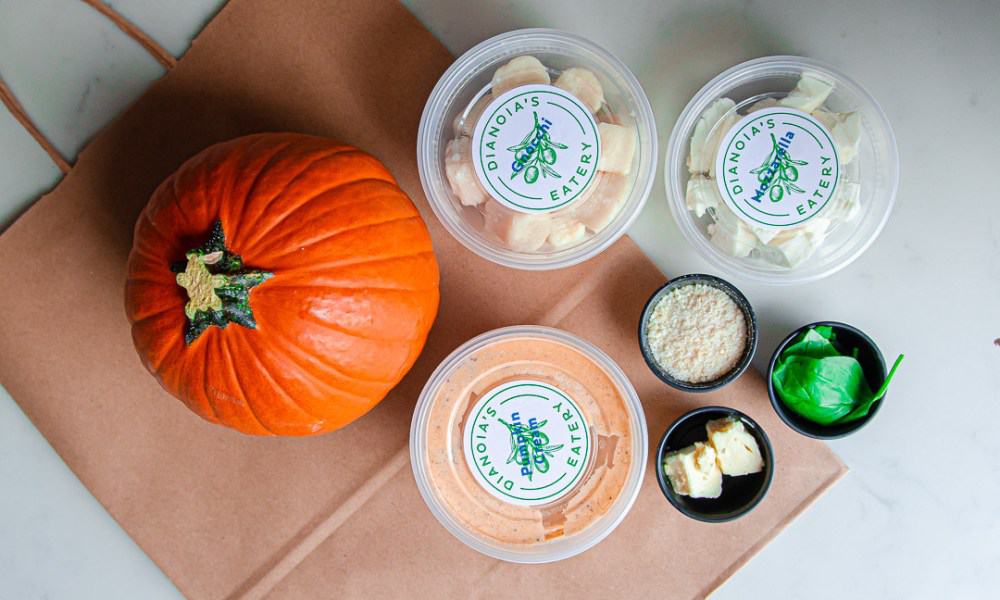 And during Halloween week, from Tuesday, October 26 through Saturday, October 30, the restaurant will be offering take-home Gnocchi Pumpkin Bowl kits for $35, which will include a small pumpkin, plus all of the ingredients needed to make your own dish, including gnocchi, sauce, cheeses and basil.
DiAnoia's Eatery (2549 Penn Avenue)