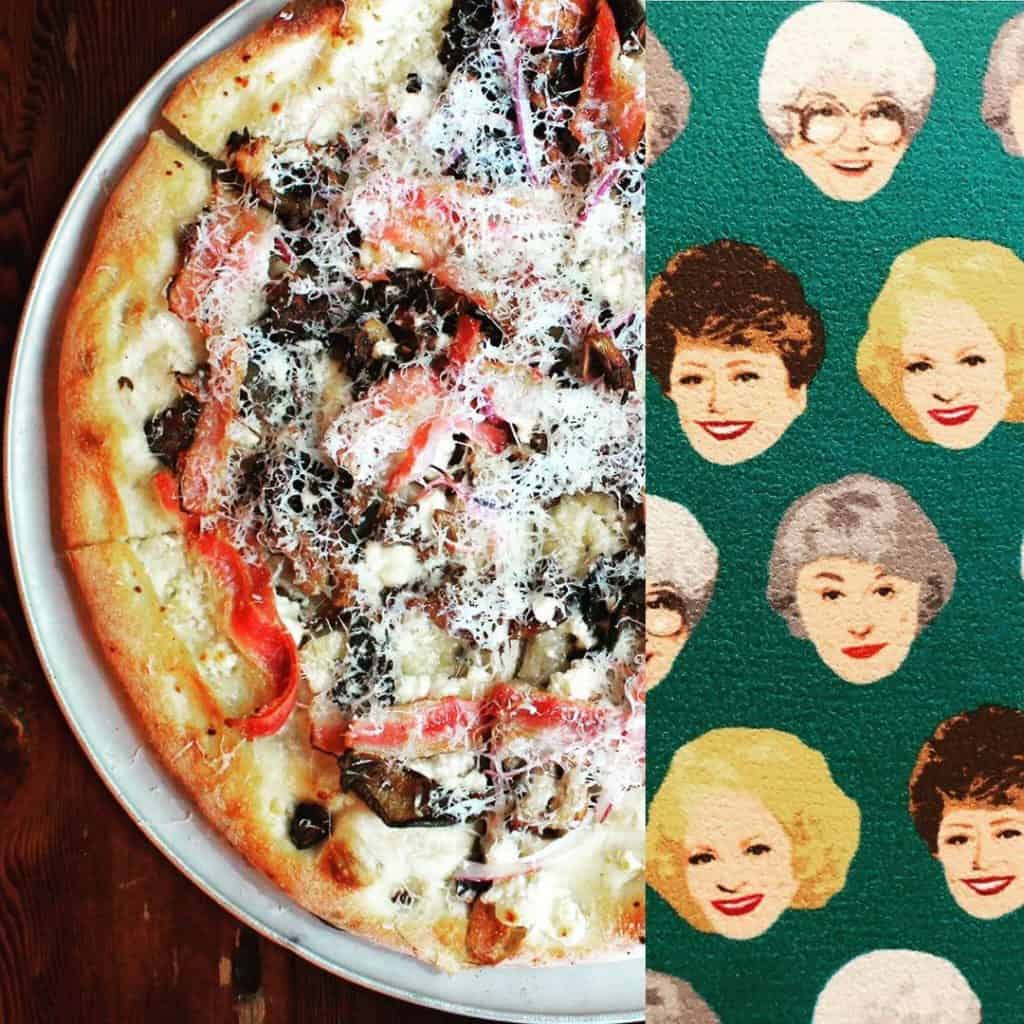 Something new is coming to the South Side.
Doughbar, a new pizza and rotisserie chicken restaurant, is set to open later this month on East Carson Street, in the former Steel Cactus Mexican Cantina location.
Helmed by Matthew Porco and Donnie Amman (veterans of Pittsburgh's restaurant scene as former chefs at Sienna Mercato and Emporio: A Meatball Joint), the menu will feature a selection of 14-inch pizzas, rotisserie chicken served as whole or half birds, and wings, chicken tenders, stone-baked hoagies, salads and more.
The South Side space is currently being transformed into a tribute to 80s and 90s pop culture, with nostalgic touches like a wall dedicated to the Golden Girls, and spray-painted graffiti murals throughout the restaurant.
Chef/owner Matthew Porco says that the eclectic décor is part of the breezy vibe they wanted to create.
"We wanted the next step in our careers to be a party," Porco says. "We aren't taking ourselves too seriously outside of Doughbar's food and drink – we're stone-cold serious about that."
Chris Clark, the former General Manager of Superior Motors will be stepping in as managing partner and will run the front-of-the-house and bar program, which will include a rotating list of draft specials, $5 craft drafts, and a cocktail menu.
Doughbar is set to open in mid-March, and will launch will temporary limited hours, with COVID restrictions in place. Takeout will be available through their website, or with Doordash.
Follow Doughbar on Instagram and Facebook for more updates.
Doughbar (1831 E. Carson Street)