In this episode, Madeline shares a close encounter with a Pittsburgh celebrity, we talk about what we're most thankful for this Thanksgiving season, and Emily and Madeline challenge each other to make a special dish for the holiday.
Part 1
The Milkshake Factory opened their new shop in East Liberty, and Madeline went to their grand opening…. and got to meet her Pittsburgh Penguin idol, Jake Guentzel. She spills the beans on their encounter, and what she said to completely (in her words) embarrass herself.
Part 2
It's almost Thanksgiving, and that means that we have a lot to be thankful for! From Madeleine Bakery & Bistro's chocolate chip cookies to all of the new places where you can get local products (we're looking at you, My Goodness and Mayfly Market & Deli), we share why we're #blessed.
Part 3
This year, we thought that we'd swap recipes to make this Thanksgiving. So, Madeline is in charge of Salted Brown Butter Rice Crispy Treats, and Emily is making a Savory Butternut Squash Crostata. Follow our Instagram to see how they turned out!
Part 4
Looking to connect with other Pittsburgh residents?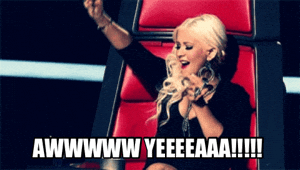 Join our new Facebook Group: Pittsburgh Insiders [Good Food Pittsburgh], a group for Pittsburgh residents to share breaking news, photos, new business openings, vintage photos, fun events, PGH food talk, and to ask questions. We hope to see you there! 
Part 5
We had some pretty amazing dishes this week, but the best thing we ate this week include a sweet treat from Lorelei's pastry chef Dianne DeStafano, and a salad at Burgatory that has made Madeline go back again and again.
As always, thanks for listening! Subscribe on on iTunes, Stitcher, or Google Play, so you'll never miss an episode!