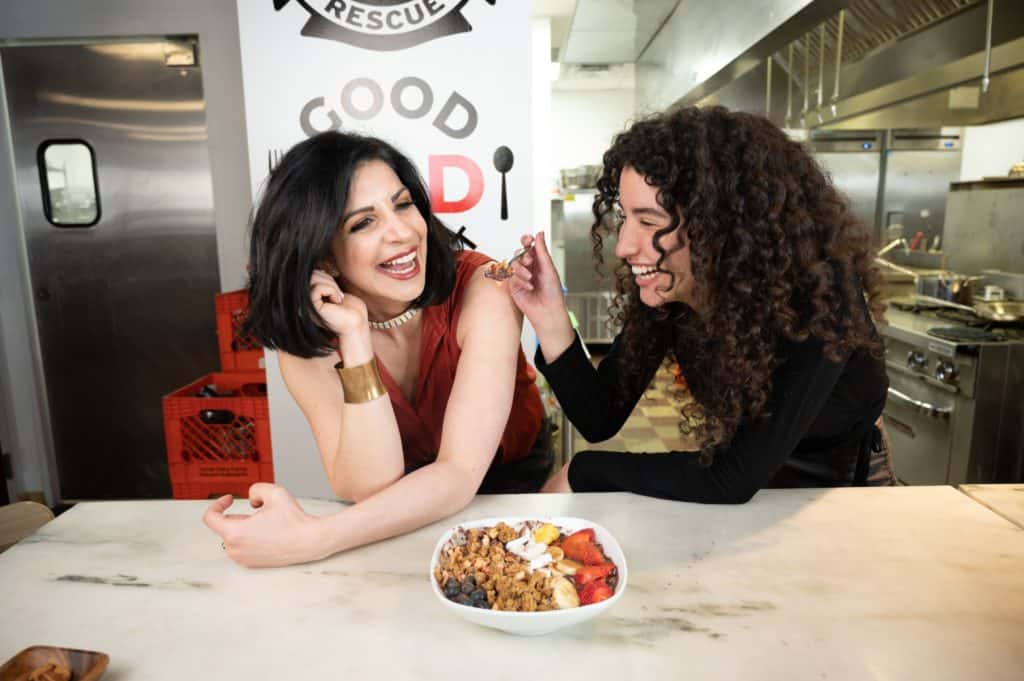 Two Pittsburghers launched a YouTube series last summer that covers vegan cooking and climate change – and all of the episodes are now available.
'Heating Up' is a digital-first show that combines plant-based cooking (with some insanely good recipes), with interesting conversations between journalist Natalie Bencivenga, youth climate-change activist Leandra Mira, and a series of guests, like 412 Food Rescue's Leah Lizarondo and Pennsylvania representative Summer Lee.
Bencivenga and Mira created the series as a way to reach a multigenerational audience (Bencivenga is a millennial, and Mira is a Gen Z-er), and talk about the real ways that climate change is impacting Pittsburgh on a cellular level.
"For us, we felt it was such an important show to do, especially because we thought that we could reach such a large audience who would be interested in this message," Bencivenga says. "We wanted to talk to thought leaders from the Pittsburgh market about the burden of the climate crisis, and what we all can do."
Not only do Bencivenga and Mira both live and work in Pittsburgh, but the two felt that focusing on this area was an especially important choice when discussing climate change.
"We don't really think about it a lot, but we're sort of right in the heart of the climate change crisis here in Pennsylvania," she says. "What we do here can have an impact on the world. The choices that we are making here – both on a personal and local level and with our leadership – are important."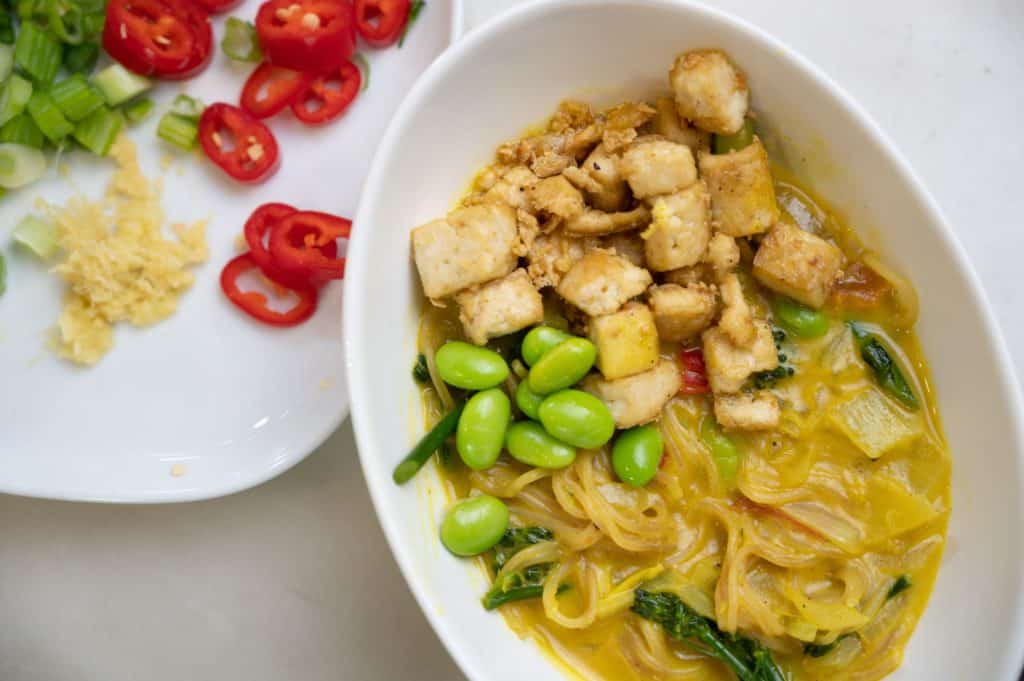 In addition to conversations with climate change leaders in the city, each episode of 'Heating Up' also features a cooking segment, with a healthy, plant-based recipe, like Cuban Burrito Bowls and vegan Mac & Cheese.
"I love to cook, and I've been plant-based myself for about 12 years now," Bencivenga says. "For me, what we put on our plate is a great entry point into working on climate."
Bencivenga and Mira wanted to share easy, plant-based recipes that are nutritious, delicious and affordable. Everybody can make a plant-based meal to help reduce their carbon footprint.
"It's one thing that we as individuals can do to make a real impact," she says.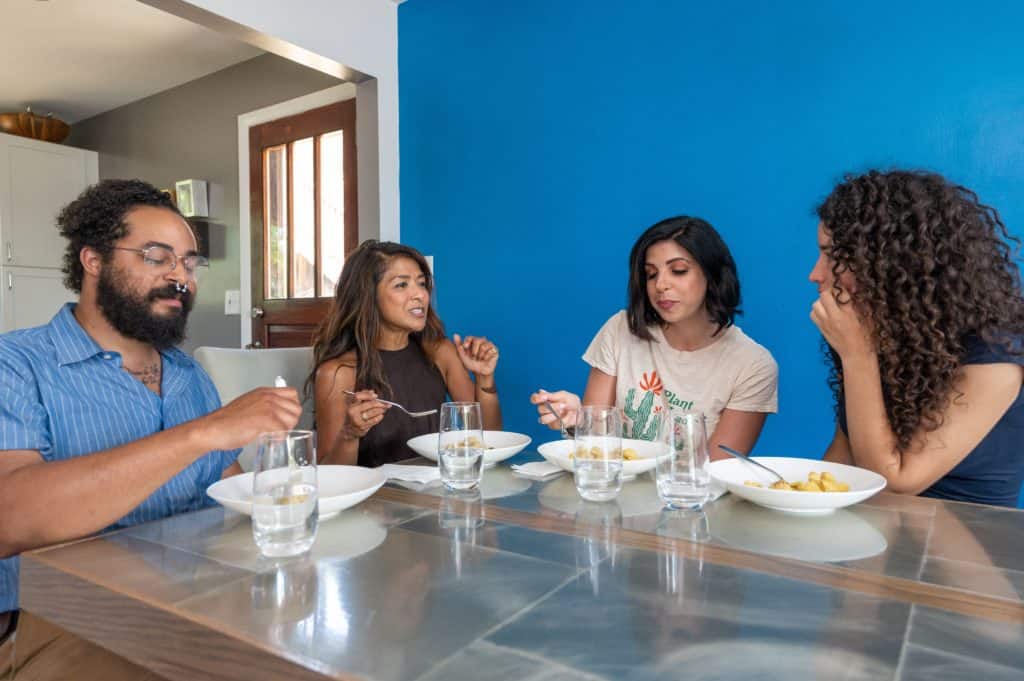 Each episode of the series is now available exclusively on YouTube.
Episode 1: Fighting Food Waste with 412 Food Rescue (Recipe: vegan Mac & Cheese)
Episode 2: Plant-based, lifestyle medicine with Dr. Natalie Gentile (Recipe: Cuban Burrito Bowls)
Episode 3: PA Rep. Summer Lee on environmental racism (Recipe: Kale and Quinoa Salad)
Episode 4: Dr. Ned Ketyer on air quality in the Pittsburgh region (Recipe: Smoothie Bowls)
Episode 5: Talking fracking with Lois Bower-Bjornson (Recipe: Tofu Scramble)
Episode 6: FracTracker's Erica Jackson talks mapping the risks of oil, gas and petrochemical development (Recipes: Black Bean Soup and Mushroom Tacos)
Episode 7: Immigration and environment impact with activist Fernanda Ruiz (Recipe: Asparagus Soup)
Episode 8: Eco-feminist artist Ashley Cecil (Recipe: Kale + White Bean Soup)
Episode 9: University of Pittsburgh's Dean of Public Health Dr. Maureen Lichtveld discusses sustainable health (Recipe: Lemongrass Curry)
Episode 10: President & CEO of Phipps Conservatory and Botanical Gardens Richard Piacentini (Recipe: Vegan Cake)
"Putting these episodes together was such a labor of love," Bencivenga says. "We're so proud that we were able to find a way to share the food that we love to make, and the conversations that we need to have about climate change in this way."
Production of 'Heating Up' was made possible with financial and in-kind support from The Heinz Endowments, 412 Food Rescue, and other community partners.
To see the complete series, visit Heating Up's YouTube channel.
This story is part of a paid collaboration between Good Food Pittsburgh's advertising department and Heating Up.