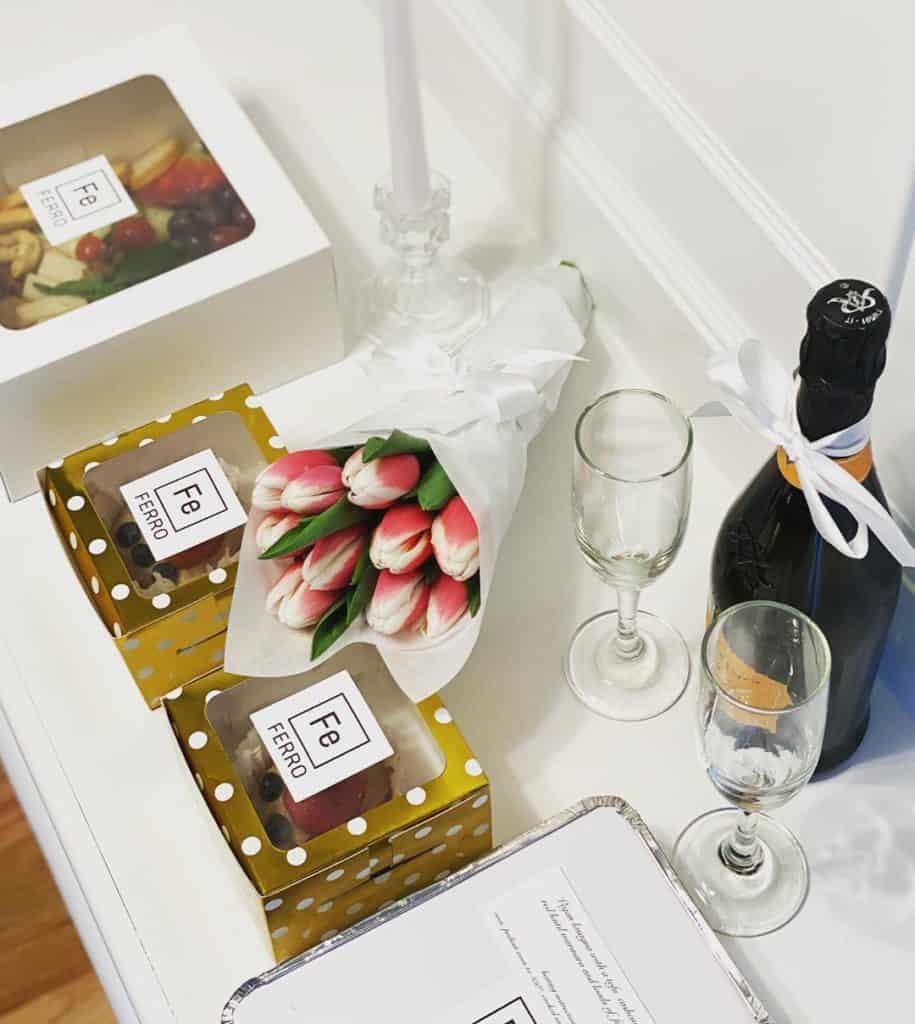 If there's ever been a time to get everything you need for a romantic night in delivered to your door, it's now.
That's why Denise Bortolotti just launched Ferro, a service that offers date-night boxes with a full menu, plus all the extras to create your own special evening in the comfort of your own home.
With her own wedding anniversary coming up on Sunday, Bortolotti wanted to find a unique way to celebrate – and thought that others who have been self-quarantining might be in the same position.
"Nobody right now can create anything, or go out and do anything," she says. "We're all stuck at home. So, I wanted to create an an opportunity for people who needed to create a little magic at home."
Earlier this week, she launched her business on Instagram, offering three levels of date-night boxes.
The 'Tulip Box' costs $80 and includes an appetizer (Buffalo chicken dip, tortilla chips, and an Italian salad), a main course (pasta with Bolognese sauce), and dessert (chocolate chip cookies).
The 'Cherry Blossom Box' costs $150 and includes a choice of an appetizer (Italian rosemary foccacia with cherry tomatoes or eggplant meatballs), a main course (Lasagna with Bolognese and bechamel or Chicken Marsala) and dessert (milk chocolate lava cake).
The 'Full Bloom Box' costs $225, and includes an appetizer (a cheeseboard), a choice of main course (Filet Mignon with Gorgonzola cheese sauce or a Halibut filet), penne alla vodka and salad and dessert (Tiramisu or Fruit cake with Chantilly cream).
Each meal box serves two, and boxes also include a floral arrangement, candles, and a complimentary bottle of Champagne. Menus will change monthly, and Bortolotti says that special menus, including vegetarian, vegan, and gluten-free, can be made.
Bortolotti, a native of Italy, says that though her career has been in fashion and computer design, good food is in her blood.
"My mom is a chef, and my dad is a really good cook," she says. "All of my family is really good in the kitchen."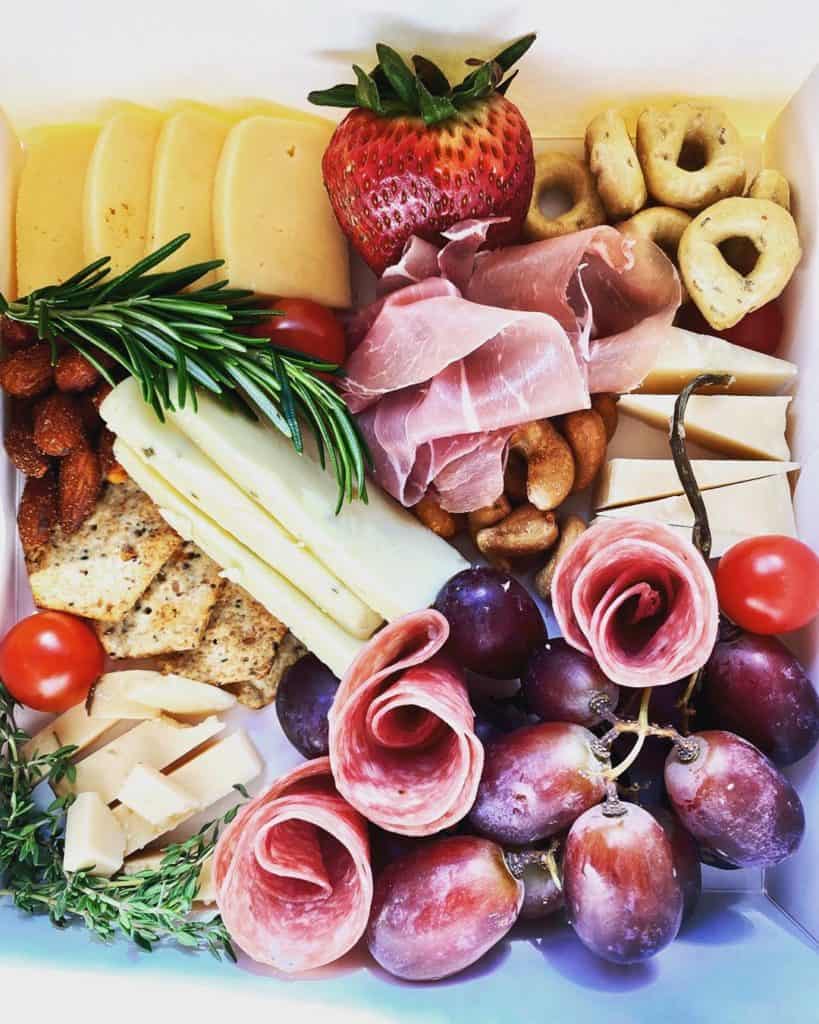 She's been sourcing products from her favorite shops in the Strip District, with a special emphasis on Italian imports. "The ingredients I use are so important," she says. "I only want to us really good products that I love."
Though she's been playing around with the idea of launching a subscription service for awhile, the COVID-19 crisis and Pennsylvania's stay-home order spurred her into action.
"What better time to give this service to people who are looking for something different?"
Orders can be placed by calling 412-515-7199, and all boxes will be hand-delivered to your door.