Anyone ready for a road trip?
Somerset's 25th annual Fire & Ice Festival is happening this weekend, featuring three days of food, fireworks, family-friendly activities… and lots of ice.
The festival kicks off today at 3:00 p.m. with a beer, wine and spirits 'Fireside Lounge,' food trucks, a 'smores bar, and a winter wares market. At 6:30 p.m. this evening, a massive fireworks display will take place in the center of the city.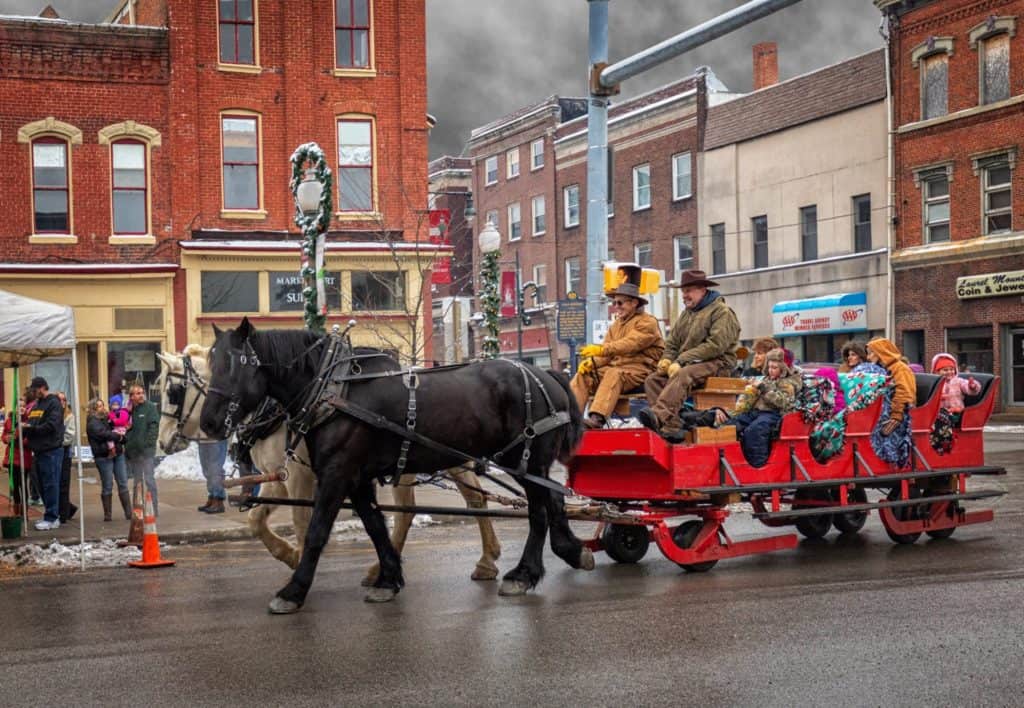 The festival continues throughout the weekend, with live ice carving demonstrations, 50 ice sculptures throughout uptown Somerset, carriage rides, live music, and other special events, including a Frozen-themed tea party, a chili and soup cookoff, kid's yoga classes, and a Sunday roast beef or ham dinner by the Somerset Volunteer Fire Department's Ladies Auxiliary.
This year's event will also feature an ice slide for children and adults, and an outdoor ice skating rink in front of the Somerset County Courthouse. Entry to the rink is $5, and attendees can rent skates for $2.
The Fireside Lounge will feature a special Fires & Ice Festival brew from Whitehorse Brewing, wine from Glades Pike Winery, Arsenal Ciderhouse ciders and moonshine from Old Towne Distillery and Tall Pines Distillery.
While the festival is free to attend, guests can purchase Fire & Ice Festival pins for $6 each, which will give them free admission to the bigger events around town, and $2 rink admission.
The full event schedule, and more information, can be found on the event page.