It's finally happening!
Gaucho Parrilla Argentina has some big news about their downtown location: They'll officially be open for takeout starting at 2:00 p.m. on Wednesday, June 24.
In a Facebook post, the restaurant says that they've just "received [their] sticker from the Health Department" and were celebrating by lighting the first fire in their new grill.
The popular restaurant announced in January that they would be moving 10 blocks away from their Strip District location to 146 Sixth Street (in the former Six Penn Kitchen) to an expanded space that will offer a larger kitchen for the team, a full bar, and more seating for guests (eventually). The restaurant will also eventually house the 'Bodega' on the second floor of the space, offering a private event space for groups, and a "Baby Gaucho" spot where guests can place to-go orders, pick up pre-orders, grab beer and wine to go, and purchase cut steaks to grill at home.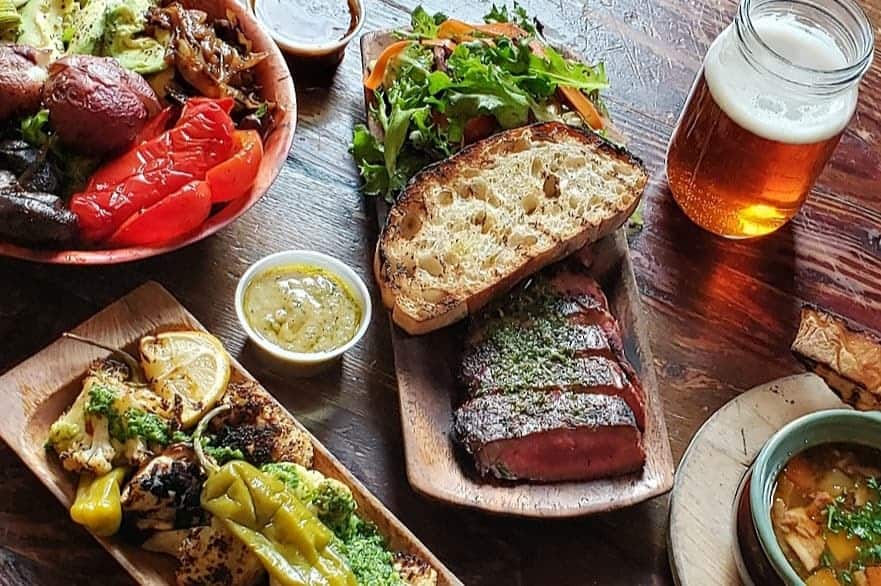 Gaucho, known for their wood-fired meats and sandwiches, will be open for takeout with a limited menu from 2:00 to 6:00 p.m. this week from Wednesday through Friday. Look for menu items like Carne sandwiches, Bondiola sandwiches, and Chor y Pan, plus large plate options including roasted pulled pork, grilled flank steak, and grilled chicken thighs, all served with salad and toast.
While dine-in service is not currently offered at the space, a note on their website shares that they hope to be open by mid-July.
Guests can order online, or place their order in person.
Gaucho Argentina Parrilla 3.0 (146 Sixth Street)