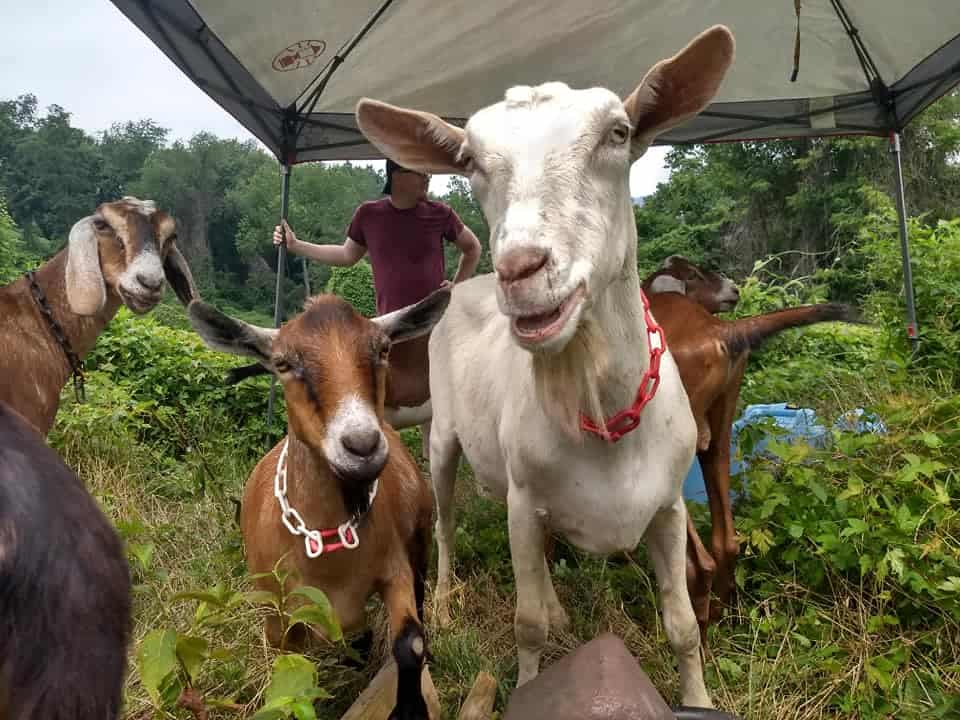 The super popular Goat Fest in South Side Park is back for a third year!
On Saturday, July 27, head to the park from noon to 4:00 p.m. for the free, family-friendly event. For the festival, various locations in and around South Side Park will have fun activities.
From the Goat Fest website:
"Known to locals as Jurassic Valley for its signature jungle-like vine canopy, the central valley of South Side Park in the City of Pittsburgh is the site of a multi-year ecological restoration effort spearheaded by the Friends of South Side Park with the support of countless generous donors and volunteer groups.
Thanks to a grant in 2017 from the Allegheny County Conservation district, the Friends of South Side Park were able to partner with Allegheny Goatscape to bring in a herd of goats (and their donkey friend, too) in order to assist with invasive vine removal, setting the stage for the first Goat Fest.
Now in its third year, Goat Fest is a crowd favorite, featuring food trucks, guided hikes along the wooded slopes of South Side Park, craft vendors, and of course, GOATS!"
Activities at Goat Fest include:
The Bandi Schaum Community Garden is the party hub where you can explore food trucks, live music performances, partner tents and more
Craft vendor market on the driveway from the Mission Street Parking Lot to the Garden
On-site food trucks near Bandi Schaum Community Garden
NamastHay Goat Yoga of Pittsburgh at the Mission Street Pump House for an outdoor yoga session
Hike through the wooded trails (sturdy footwear recommended) of South Side Park to meet the Allegheny Goatscape herd and see their progress eating through the invasive species of Jurassic Valley
The family-friendly event is FREE and open to the public! Held Saturday, July 27th, from 12pm to 4pm, rain or shine!
Please contact Margie at margie@pghhilltopalliance.org with any questions, or visit goatfestpgh.com.