Time is of the essence when you visit a new city. And if you're anything like us, you probably want to spend the majority of that time eating.
To help you out, we've devised a route and plan for how to eat your way through Pittsburgh in 24 hours. Along the way you'll stop at both classic institutions, and new favorites. We promise, if we have anything to say about it, you won't leave Pittsburgh hungry.
From pancakes in Squirrel Hill, to pasta in Allentown, here's how to eat your way through Pittsburgh in 24 hours!
If you visit any of these spots, we want to see! Please tag #goodfoodpgh and @goodfoodpgh.
How To Eat Your Way Through Pittsburgh in 24 Hours
7:00 A.M. Commonplace Coffee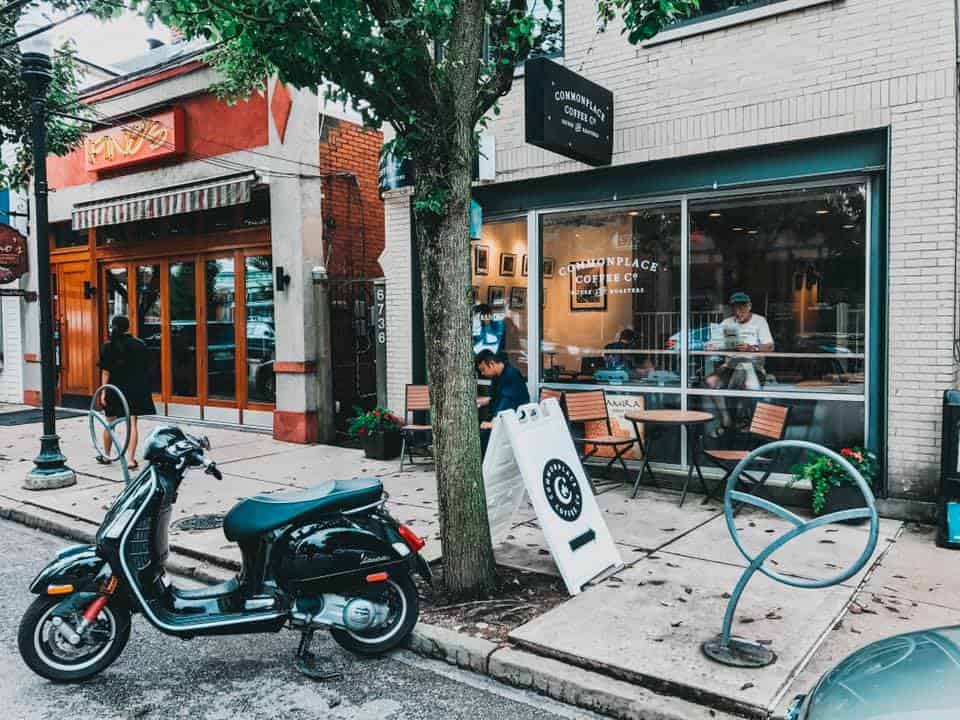 If you're up early looking for a caffeine fix, head to one of Commonplace Coffee's Pittsburgh locations. The company began in the nearby town of Indiana, PA, over 15 years ago. They are now a Pittsburgh coffee institution, and have several locations throughout the city, serving their house-roasted blends. Enjoy a tasty latte while people-watching the regular crowd trickle in. You'll find Commonplace cafes in The Strip, Northside, Squirrel Hill, Point Breeze, and Garfield.
Commonplace Coffee (Multiple Locations)
8:00 A.M. Bitter Ends Garden & Luncheonette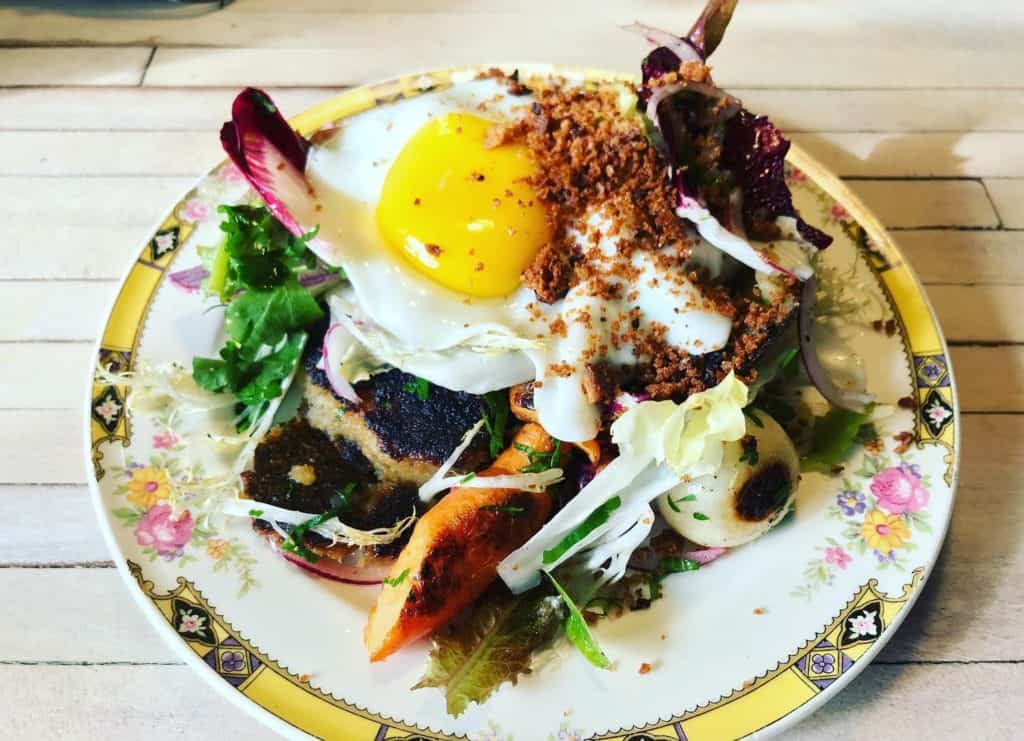 Let's begin! Start your day (of eating) with something healthy and hearty at Bitter Ends Garden in Bloomfield. The aptly named "luncheonette" is tucked in the heart of Bloomfield and is open Wednesday-Sunday until 2:00 P.M. With a vegetable-forward menu of sandwiches, breakfast salads, sides, and pastries, James Beard-nominated chef Becca Hegarty has found her stride with this thoughtful menu of seasonally-inspired dishes. Many of the items on the menu are grown in Bitter Ends very own urban farm in Verona, PA. It doesn't matter what you order, everything is fresh and delicious (though we always recommend the Veggie Hoagie).
Bitter Ends Garden (4613 Liberty Ave)
10:30 A.M. Pamela's Diner
Head to Pamela's to share a stack of Pittsburgh's most famous pancakes. Pamela's is known for their paper-thin, crepe-style hotcakes, served plain (well, with a lump of butter), or "specialty style" with toppings like chocolate chips, blueberries, bananas, walnuts, and whipped cream – lots and lots of whipped cream. Any Pittsburgher will tell you that while it's certainly enticing to down an entire plate of pancakes yourself, if you have an entire day of eating ahead, it's probably best to split a stack.
Pamela's Diner (Multiple Locations)
1:30 P.M. Choose Your Own Adventure Lunch:
Hungry again? It's time for you to decide! Are you craving a sandwich or burger? They're both Pittsburgh classics, so you can't go wrong.
Head to….
Burger: Tessaro's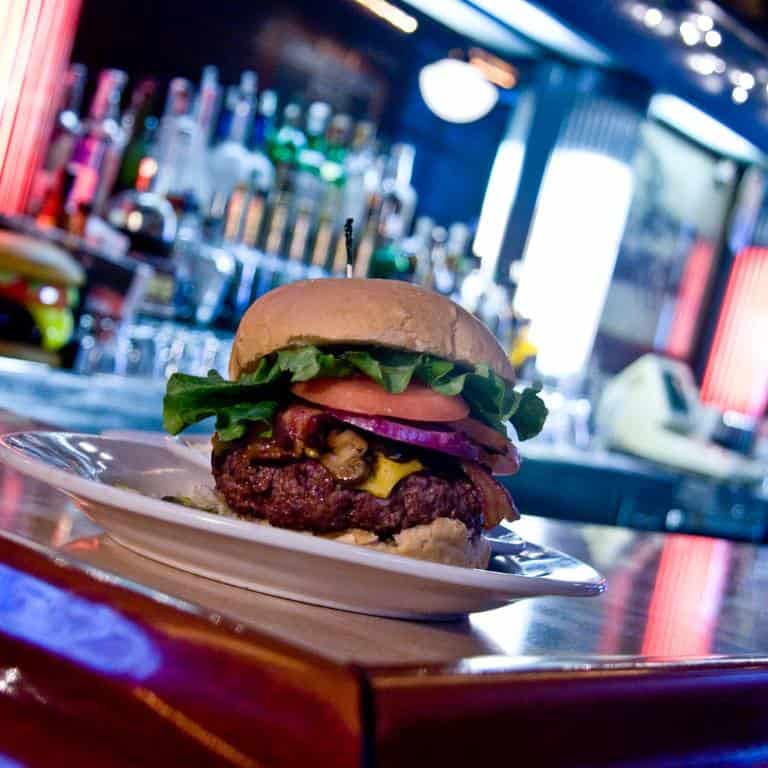 When you say burger in Pittsburgh, most people think Tessaro's. Head back to Bloomfield to enjoy a hardwood grilled burger at this Pittsburgh institution. The experience is no frills, but who needs frills when you have a perfectly cooked burger? Tessaro's has been serving the city with succulent, half-pound burgers for 25 years. Enjoy it loaded up classic style, or with our favorite, blue cheese.
Tessaro's (4601 Liberty Ave)
Sandwich: Primanti Brothers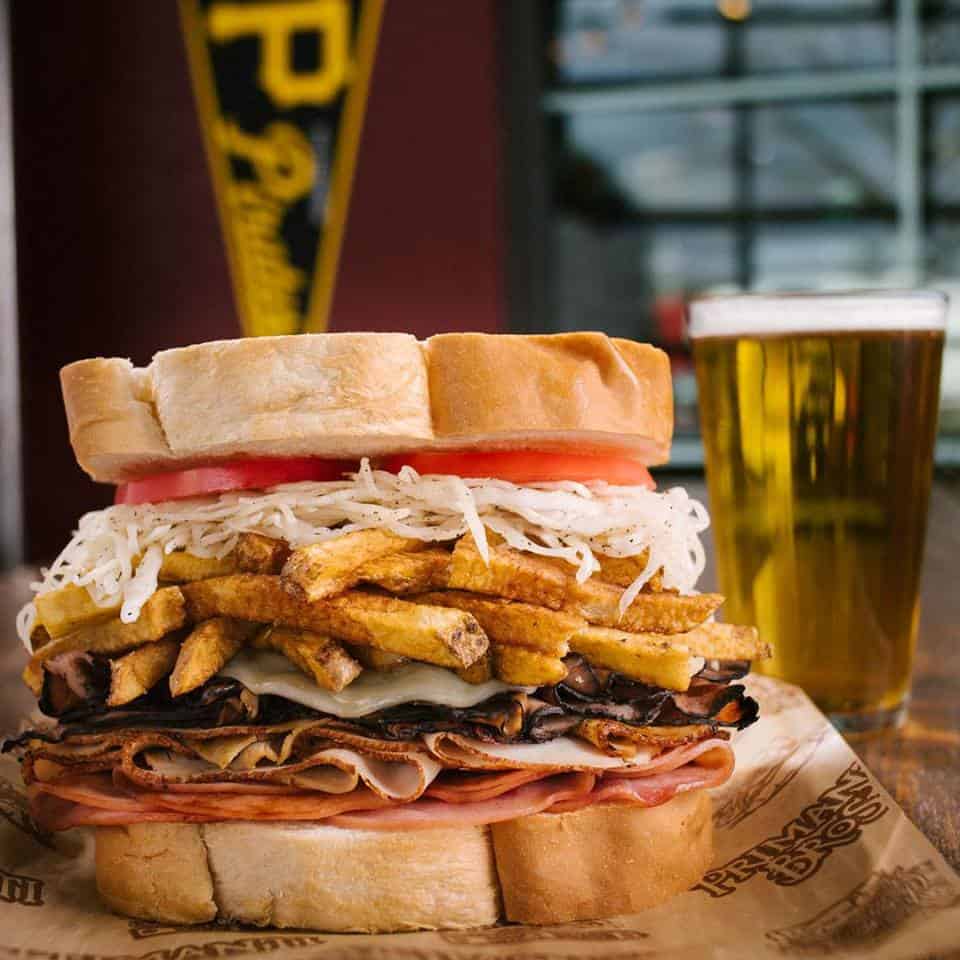 If you haven't heard, Pittsburgh likes to put French Fries on sandwiches. And the spot in town to get a French Fry sandwich is Primanti Brothers. The business began in 1933 when founder Joe Primanti set up a humble sandwich cart to sell sandwiches to workers in The Strip. Although it was the height of the Great Depression, sales were good, so the business moved to their storefront at 18th and Smallman Street where they can still be found today. A serendipitous surplus of potatoes started the trend of loading a their sandwiches with fries – and the rest is history.
Primantis has locations around the city, but we recommend The Strip District and Downtown locations.
Primanti Brothers (Multiple Locations)
4:00 P.M. Pierogies at S&D Polish Deli
Picking a favorite pierogi spot in Pittsburgh is like picking a favorite child. In fact, there are so many essential spots, we created an entire Pittsburgh Pierogi Road Trip so you can try them all. But for today's dining adventure, we picked S&D because it's conveniently located in The Strip District. S&D is a popular Polish market that sells important items from Poland and home cooked dishes from traditional recipes.
After finishing your plate of pierogies, take a break from eating food to look at food. The neighborhood is well known for its collection of specialty food shops. Browse through Wholey's, Mon Amiee Chocolate, Pennsylvania Macaroni Company, Labad's, Stamoolis Brothers, and more.
S&D Polish Deli (2204 Penn Ave)
6:00 Before Dinner Drinks: Monterey Bay
We had to start the evening with a view of Pittsburgh! From the bar at Monterey Bay Fish Grotto, perched on Mount Washington, sip on a cocktail or glass of wine, and soak up an excellent view of the entire city.
Want more options? Check out our Guide to Pittsburgh's Best Happy Hours.
Conveniently, Monterey Bay is located near our dinner dining spot….
Monterey Bay Fish Grotto (1411 Grandview Ave)
7:30 P.M. Dinner: Alla Famiglia
When you talk about classic Italian restaurants in Pittsburgh, Alla Famiglia is always right at the top of the list. This tiny restaurant in Allentown is known for their oldschool atmosphere and decadent dishes, which the restaurant recommends guests enjoy in the Alla Famiglia style: long meals with friends. Dinner begins with "Holy Oil" for dipping artisanal breads, and continues with dishes like veal chops, homemade meatballs, and freshly made pasta. Try side dishes like caramelized leeks, housemade sausage, and wild mushrooms.
Alla Famiglia (804 E Warrington Ave)
9:00 P.M. Dessert: Page Dairy Mart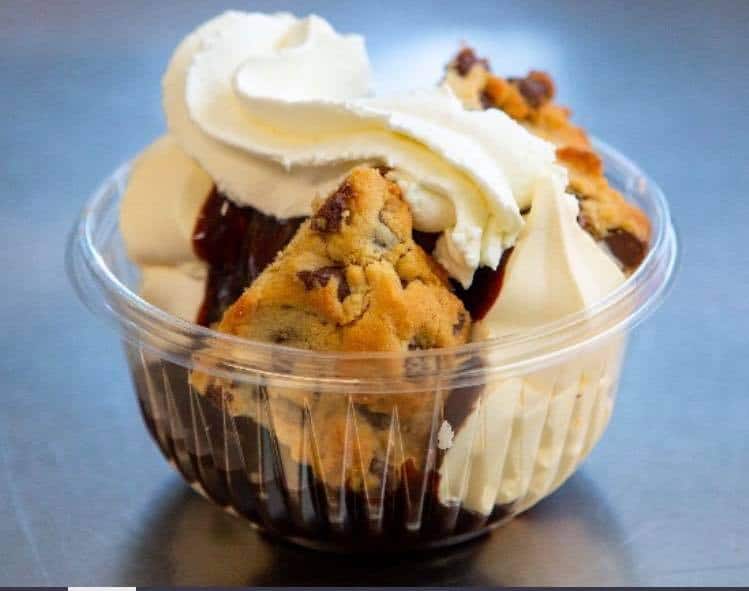 Head back down the hill for dessert! End the meal with something sweet from Page Dairy Mart. This popular soft-serve shop has been serving Pittsburgh since 1951. As with most good ice cream shops, there is usually a line, but we promise it's worth the wait. In addition to classic flavors like vanilla, chocolate, and twist, Page also offers a large variety of specialty flavors, including: Amaretto, Banana, Birthday Cake, Raspberry, Cheesecake, Chocolate Chip, Key Lime Pie, Pina Colada, Pistachio, and more!
We recommend getting the Nancy B's Chocolate Chip Cookie Sundae because you get to try another Pittsburgh classic: a cookie from Nancy B's Bakery!
Page Dairy Mart (4112 E Carson St)
10:00 P.M. After Dinner Drinks: Mixtape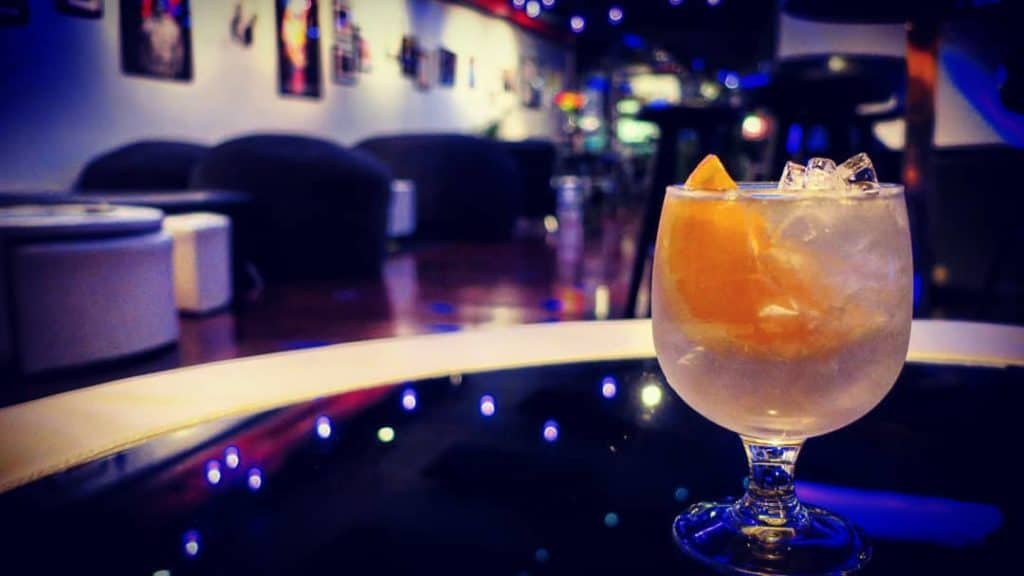 Head across town for post-dinner drinks at one of Pittsburgh's most unique and extraordinary cocktail bars. Mixtape is set up like your dream living room with lots of sofas, bean bag chairs, a projection TV, and a tremendous collection of board games. And to make things even better, they also have one of the best cocktail programs in the entire city. This bar is dedicated to their craft and has a finger on the pulse of cocktail trends, so stop by to try specialty ingredients li hing mui powder, aquafaba, kiwi simple syrup, and more.
The bar's name is, of course, a nod to nostalgic cassette tapes, so you know the music playlist is fantastic, too.
Mixtape (4907 Penn Ave)
11:30 P.M. Late Night Eats: Apteka
Pittsburgh doesn't have the established late-night scene of larger cities which is why Apteka's late-night menu is so crucial to dining in Pittsburgh. From 10:00 P.M. – 12:00 A.M. every Friday – Sunday, Apteka serves a limited version of their Polish, plant-based menu. Munch on pickled veggie sandwiches, burgers, fries, and more pierogies (this is Pittsburgh, after all) – all completely plant-based. And if this menu sounds up your alley, we also recommend the restaurant as a dinner option!
Apteka (4606 Penn Ave)
Honorable Mentions:
It's hard to strike a balance between the old and the new in Pittsburgh dining. On one hand, there are a lot of classic spots that are essential to the Pittsburgh food scene. But on the other hand, there are so many new restaurants that are worth checking out too!
If you're looking for more old-school Pittsburgh institutions, check out our Ultimate Pittsburgh Food Road Trip.
And a few more of our favorites:
– Gaucho Parrilla Argentina: woodfired Argentinian platters, sandwiches, and sides
– Taiwanese Bistro Cafe 33: Tiny restaurant with an expansive menu of Taiwanese dishes
– Poulet Bleu: Charming and delicious French restaurant by the prolific Richard DeShantz Restaurant Group
– Spork: Upscale American eatery with an ever-evolving menu of freshly prepared dishes
– Noodlehead: Fast-paced Thai noodle house (cash only!)
– Legume Bistro: Upscale dining that highlights the Southwestern PA region with a focus on local and seasonal dishes
– Betos: No frills pizza shop serving pizza with uncooked, cold toppings
Did we forget your favorite? No worries! Please leave your must-visit Pittsburgh restaurant in the comments below!