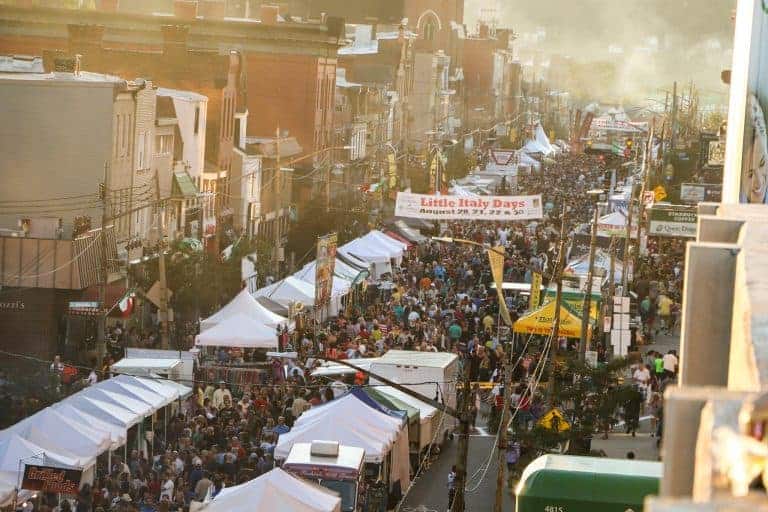 Looking for weekend plans? Little Italy Days, the biggest street festival in Bloomfield, kicks off today.
Running from Thursday, August 15 through Sunday, August 18, the festival will feature streets filled with food vendors, live music and events on three stages, and family-friendly activities.
Spread out over four days, this year's entertainment schedule will feature more than 30 events, like a Celebrity Bocce Tournament (Thursday at 6:00 p.m.), oldie's music from Magic Moments (Friday at 6:00 p.m.), Italian opera vocalist John Lupone (Saturday at 7:30 p.m.), and a pizza stretching demonstration by Caliente Pizza & Draft House (Sunday at 2:30 p.m.).
The festival will be held on Liberty Avenue from Ella Street to Gross Street in Bloomfield. Hours are Thursday from 6:00 p.m. to 9:00 p.m., Friday from noon to 9:00 p.m., Saturday from noon to 9:00 p.m., and Sunday from noon to 6:00 p.m.