Gobble, gobble, Pittsburgh!
To help comfort Pittsburgh during the crisis surrounding COVID-19, Mad Mex is re-releasing the beloved Gobblerito! The Thanksgiving-inspired burrito is now available for pickup and delivery.
The massive dish is filled with an entire Thanksgiving dinner – a soft tortilla stuffed with turkey, mashed black bean potatoes, stuffing and corn. Then, it's all drenched in gravy, and served with a side of cranberry sauce for good measure.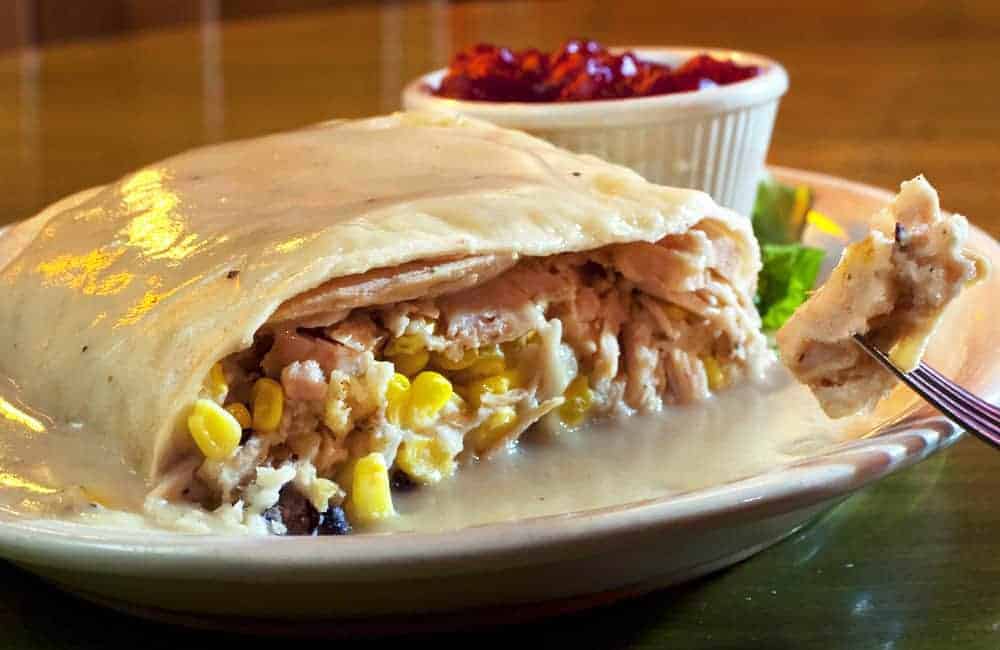 Call or order online for pickup from 11:00 A.M. – 8:00 P.M. Also available for delivery via DoorDash and Uber Eats. Mad Mex did sell out of Gobbleritos on 3/18, so be sure to keep an eye on their social media for updates.
The burrito can be ordered from the Monroeville, Oakland, Robinson, and Shadyside Mad Mex locations.
Mad Mex (Multiple Locations)
Keep Reading: Click here to view our up-to-date guide to on Pittsburgh restaurants offering to-go/delivery options in the time of COVID-19.