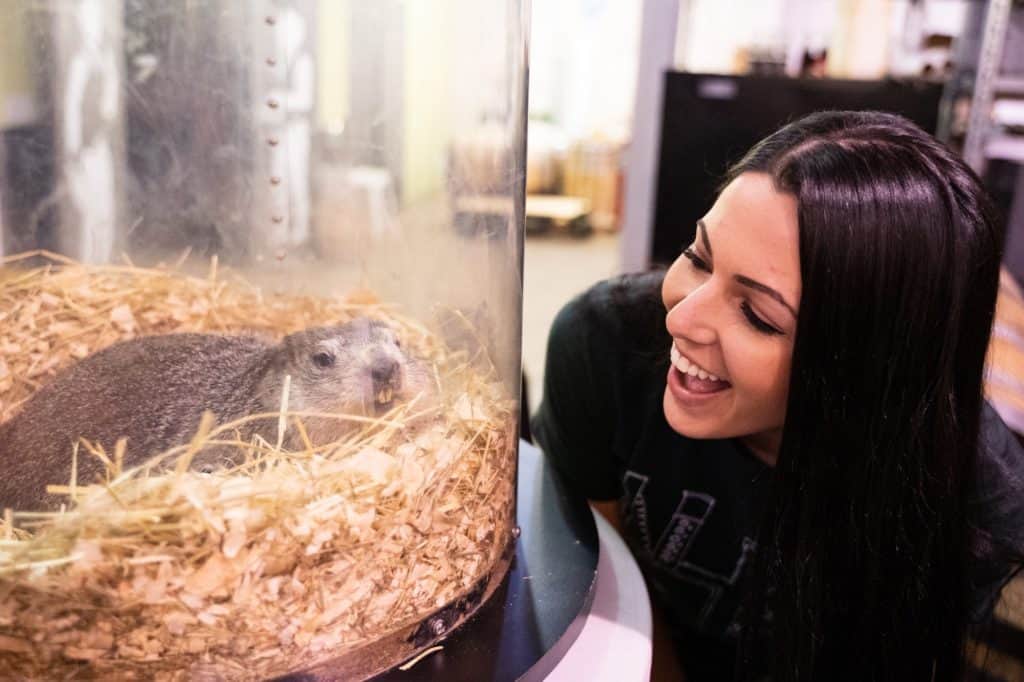 New Year's Day has passed, and the next holiday is just around the corner: Groundhog's Day!
This year, popular Pittsburgh distillery Wigle Whiskey, and their sister company, Threadbare Cider, are starting the celebrations early.
On Friday, January 17 and Saturday, January 18, Punxsutawney Phil will leave his burrow to visit Wigle and Threadbare for the debut of his two namesake products: Phil's Shadow Whiskey and Phil's Burrow Cider.
Both beverages feature Punxsutawney Phil on the label and were developed in partnership with the Punxsutawney Groundhog Club. A portion of both bottle sales support the Groundhog Club and their continuation of this great Pennsylvania tradition.
Wigle Whiskey's Phil's Shadow is made from Wigle's Organic Pennsylvania Rye Whiskey. The whiskey was aged in casks that previously held maple syrup from a regional maple farm. The resulting spirit has notes of maple, vanilla, and baking spices.
Phil's Burrow rum-raisin cider is made from a blend of Pennsylvania dessert and baking apples. 50 pounds of chopped raisins and 2.5 pounds of ground cinnamon were added to the cider and left to macerate for three days. The resulting cider has notes of vanilla, rum, marzipan, and baking spices.
Event details are as follows:
Phil's Shadow Whiskey Release & Cocktails with Phil
January 17, 6-9 PM at the Wigle Whiskey Distillery
$12 tickets can be purchased online
Phil's Burrow Cider Release & Lunch with Phil
January 18, 2019, 11-3 PM at the Threadbare Cider House
Free event, but registration is limited
If you can't make the special events, the special Groundhog's Day whiskey and cider can be purchased online.
More information can be found online.