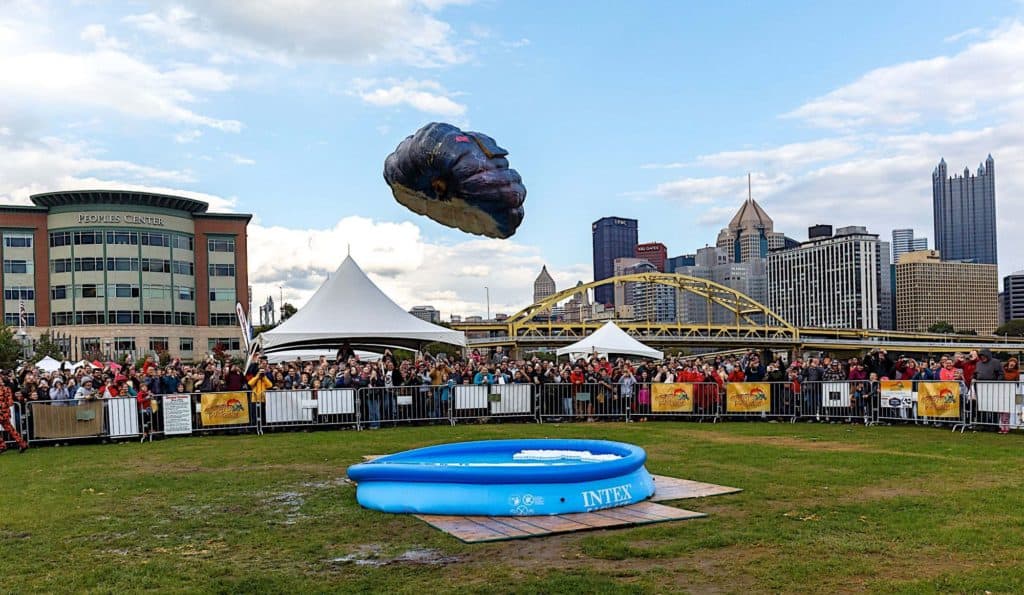 Pittsburgh, get ready for some seriously big pumpkins!
This Saturday and Sunday, October 19 & 20, the Pittsburgh Monster Pumpkins Festival is happening at North Shore Riverfront Park and Riverwalk.
The festival will boast pumpkins that range from 1,000 lbs. to nearly 2,500 lbs. (standing nearly five-feet tall and wide), and guests will be able to walk among the massive squash, and watch along as event hosts "carve them, drop them, hollow them and race them."
Events include the "Great Pumpkin Paddle," where boaters pilot the Allegheny River inside giant pumpkin boats, a Costume Caper 5K run, a world-record attempt to carve a massive Jack-O-Lantern, artist showcases, a pumpkin pie-eating content, giant pumpkin drops, and much more.
There will also be lots of food and drink vendors onsite, serving pumpkin-inspired dishes.
For more information, visit the event page.