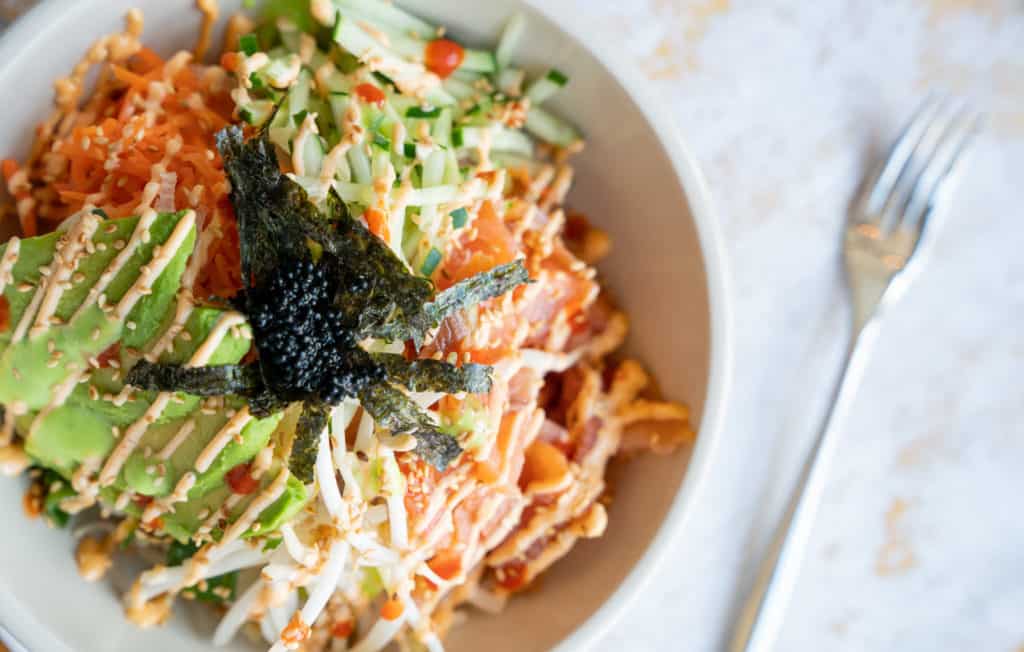 The Federal Galley is welcoming a tasty new concept.
Starting today, Shaka, from Smallman galley alumni Summer Le will be open in the North Side food hall, replacing Michigan & Trumbull ,the recently-closed Detroit-style pizza shop.
Shaka will feature 'progressive Asian cuisine,' and a Hawaiian-inspired menu, with innovative Polynesian dishes, and hints of South Vietnamese flavors.
You'll find poke bowls, pho noodle soups, rice bowls, and snacks, like Hawaiian Egg Rolls (with pulled pork, onions, pineapple and cabbage).
While guests will be able to build-their-own poke bowls on a base of brown rice or mixed greens, the menu will also feature a set of chef-created preparations, including the Truffle Tuna, a poke bowl with avocado, roe and truffle lemon sauce and the Smoke Salmon, with Kimchi slaw, roe, edamame, chickpeas, onions, chives, shiso, nori and togorashi.
Other menu options include Hawaiian Bibimbap, wiht Hawaiian pulled pork, a fried egg, steamed rice and kimchi slaw, and Pho Noodle Soup, with tempura shrimp.
Shaka will also serve weekend brunch from 10:00 a.m. to 3:00 p.m. on Saturdays and Sundays, with items like Truffle Honey Avocado Toast, a spicy smoked salmon toast, and a Hawaiian Brunch Sandwich, made with Kalua pulled pork, a fried egg, avocado, house teriyaki sauce and toasted sesame on sourdough.
The full menu is available here.
Federal Galley (200 Children's Way)