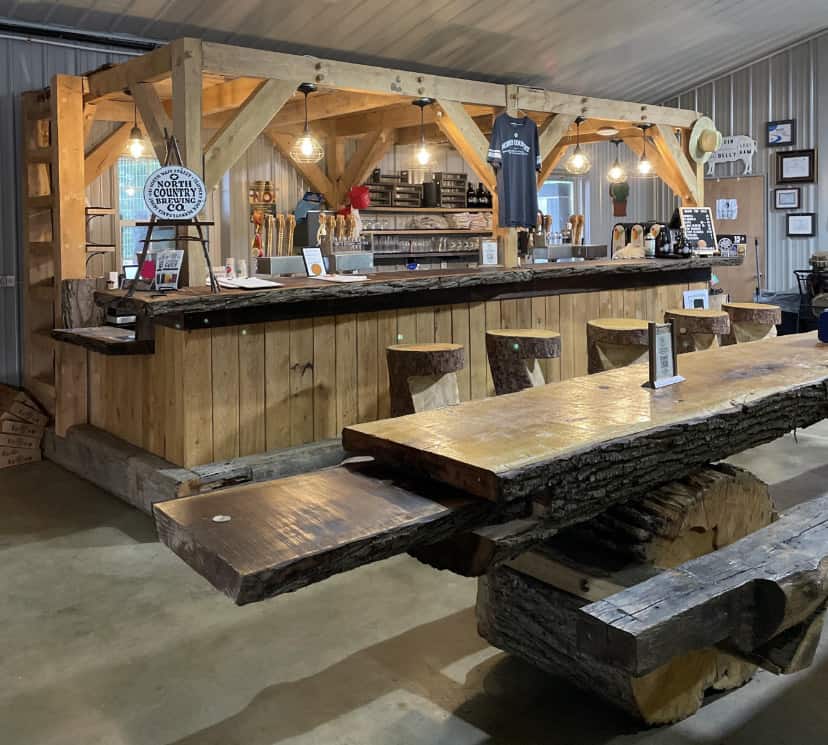 Freedom Farms and North Country Brewing are joining forces and opening the North Country Corn Crib Taproom on Freedom Farms on Pittsburgh Road, just south of Butler.
The taproom, which will share space with Freedom Farms Farmers Market and Kitchen, will feature North Country beer exclusives and new releases, plus wine and spirits from Pennsylvania, and live music when the space officially opens on July 8. While visiting the taproom, guests can also enjoy homemade food and farmers market finds from the Freedom Farms kitchen, with options like pizza, farm salads, and super-stuffed sandwiches.
"We decided it would be fun to collaborate with a community driven mover and shaker like Freedom Farms," Patrick Morris, assistant director of operations at North Country Brewing, says in a release. "No pun intended, but it's a 'natural' fit in our wheelhouse since we both produce quality products for consumption from natural environments." 
The taproom was built with reclaimed wood from from fallen trees, and the two companies will be leaning into its "suds to sustainable" ethos with plans to grow hops on the farm.
"Visitors can walk and be surrounded by the produce and ingredients that make up what they are eating and drinking," says Morris.
The North Country Corn Crib taproom will be open for dine-in or takeout on Wednesdays and Thursdays from 11:00 a.m. to 10:00 p.m., Fridays and Saturdays from 11:00 a.m. to 11:00 p.m., and Sundays from 11:00 a.m. to 9:00 p.m.
North Country Corn Crib (795 Pittsburgh Road, Butler)