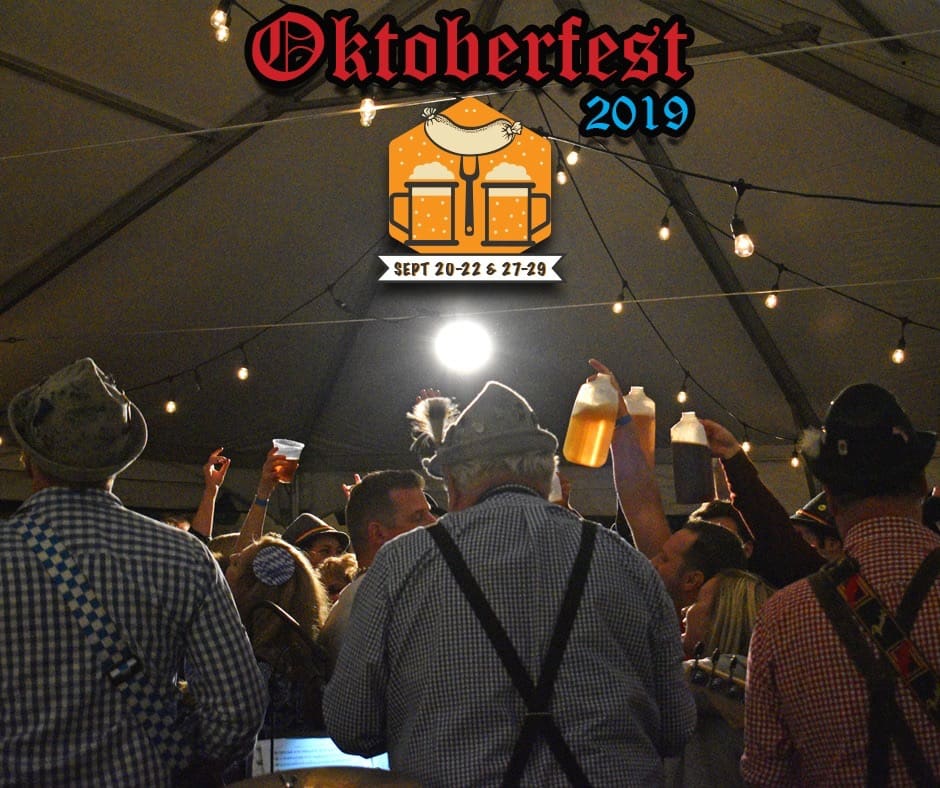 While it feels like just yesterday that we published our Summer Festival Guide, it's already the end of August, and time to start thinking about Fall events – namely, Oktoberfest!
One of the most popular events in Pittsburgh every fall is the Penn Brewery Oktoberfest. The brewery, located in Troy Hill, just announced that the 2019 dates for their Oktoberfest celebration will be September 20-22 & 27-29.
For the event, the beer taps will be flowing with classic German styles including Penn Oktoberfest, Penn Dark, Penn Pilsner, and Kaiser Pils, as well as a few American-style Penn IPA. And in the tradition of Munich's Oktoberfest, Penn will have a Helles-style beer, Penn Gold. (A beer that holds the 2018 World Beer Cup® gold medal.)
The food tent menu will also be reminiscent Munich, featuring a Roasted Half Chicken, Bratwurst, Kielbasa, and Chicken and Vegetarian Sausages with Sauerkraut and hot German Potato Salad, and soft Bavarian Pretzels with Bier Cheese. And since this is Pittsburgh, there will be Potato-Cheddar Pierogies to lend a Pittsburgh flair.
A full menu can be viewed online.
The entertainment lineup includes Autobahn, Kevin Solecki, Madel Jager, North Coast Mix, Mon Valley Push, and Kozmix, offering plenty of oompah, accordions, and horns.
Penn Brewery Oktoberfest will be held September 20-22 & 27-29. Hours are – Friday & Saturday: 5 pm – midnight, Sunday: 12 pm – 10 pm. Admission limited to guests 21 and older after 8 pm.
The brewery also offers VIP Packages with perks like reserved, private seating area directly in front of bands, VIP-only food and beer lines, Private indoor restrooms. More info can be found online.
Penn Brewery also plans to host Oktoberfest celebrations with live entertainment at its Pittsburgh Airport location from 4-6 pm on Friday, September 6 and at its Downtown Taproom & Kitchen location, 432 First Ave., from 5-9 pm on Friday, September 13.
Prost to fall in Pittsburgh!
Penn Brewery (800 Vinial St)