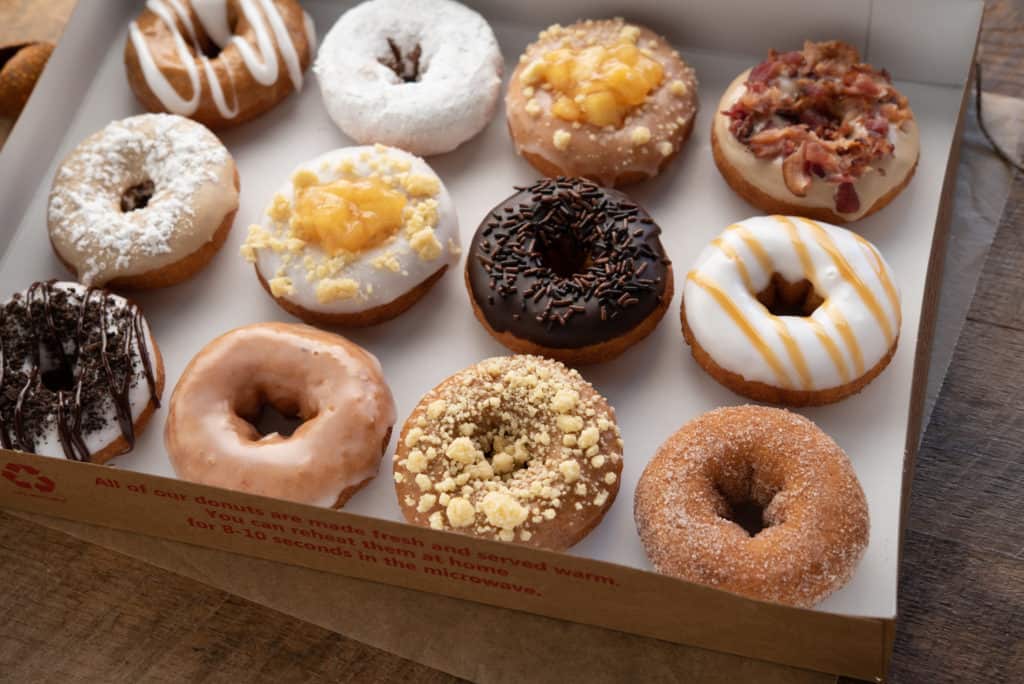 Pie-flavored donuts? We're listening…
With September just around the corner, Duck Donuts has officially announced the return of their fall favorites donuts! These warm and delicious donuts include toppings like pumpkin icing, chopped apple and streusel topping.
For their "Harvest Assortment" collection, Duck Donuts combines these flavors to create pie-inspired donut combinations. The assortment includes donuts such as: Cinnamon Apple, Oreo Dream, Salted Caramel, Maple Bacon, Pumpkin Roll, Pumpkin Streusel, Powdered Sugar, Cinnamon Sugar, French Toast, Midnight Madness, and Apple Pie.
The fall flavors and assortment will be available until November 28, 2019.
Additionally, throughout the month of September, all Duck Donuts locations will be raising money for Gabe's Chemo Duck, a nonprofit that provides a stuffed-animal duck toy to children receiving cancer treatment.
Duck Donuts is a made-to-order doughnut shop that launched in North Carolina in 2006. At each Duck Donuts shop, doughnuts are made in front of guests, hand-dipped in hot icing, and sprinkled with a selection of toppings. The Pittsburgh Duck Donuts location can be found at 100 Siena Dr #220 inside the Siena at St. Clair shopping complex.
More information can be found online.
Duck Donuts (100 Siena Dr #220)