The wait is over.
Pigeon Bagels, the uber-popular bagel pop-up that's been making a name for itself at farmers markets and in select shops around the city since 2017 has officially opened its very own brick-and-mortar.
The Kosher-certified Pigeon Bagels shop opened in Squirrel Hill earlier this week, serving hot and fresh bagels (plain, poppy, sesame, garlic and sea salt, and everything), spreads (tofu schmear, hummus) and extra toppers, including lox, carrot lox, capers, cucumber and microgreens.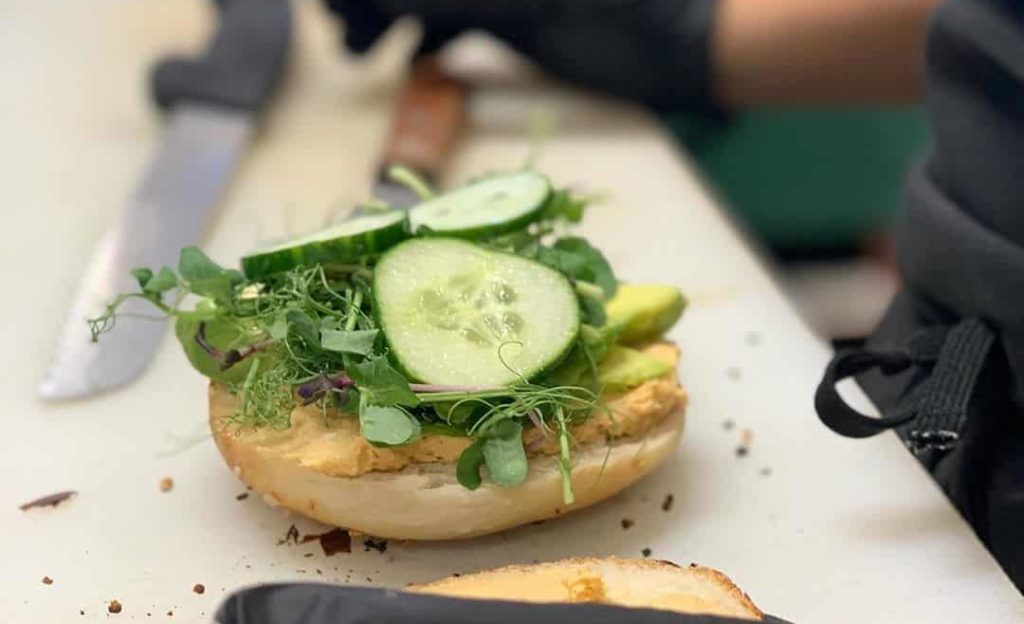 Rounding out the Pigeon Bagel menu is a selection of five sandwiches, including the Nova Classic (lox with onions, capers, and herb cream cheese), Vegan Carrot Lox (with tofu schmear, capers and onions), Whitefish (with cucumber, microgreens and red onion), Veggie (with cucumber, tomato, red onion, microgreens and herb cream cheese) and Hummus (with avocado, microgreens and cucumber).
The shop also serves Redhawk coffee, and Miguel's Magic Soda on draft.
Opening hours are Wednesday through Sunday from 7:00 a.m. to 2:00 p.m.
Pigeon Bagels (5613 Hobart Street)