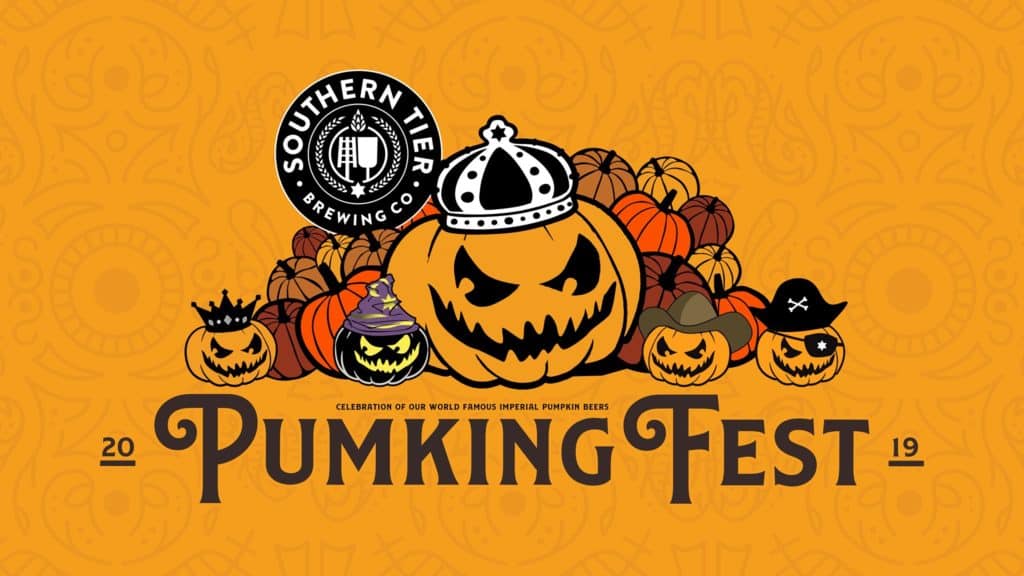 It's one of the most-anticipated brewery events of the year!
Southern Tier Brewing Company's Pumpkingfest 2019 is happening on Saturday, September 28 from 10:00 a.m. to midnight, with samples of the famous Southern Tier Pumpking family of pumpkin and fall-favorite beers, like Warlock Imperial Ale, Chai Tea Infused Pumpking, and Cold Pressed Coffee Pumpking.
This year, guests (18 and older) can do some axe-throwing from Ace Axe Throwing from 10:00 a.m. to 1:00 p.m. They'll also be showing the Pitt game starting at 1:00 p.m., and will offer their limited food menu, with burgers, sandwiches, big pretzels, wings, and more.
Later in the day, enjoy live music starting at 5:00 p.m. with The Skipper Johnson Band, and from 10:00 p.m. to midnight, Different Places in Space will be playing in their beer garden.
Admission is free, and food and drinks are all pay-as-you-go.
For more information, visit the event page.
Southern Tier Brewing Company (316 North Shore Drive)