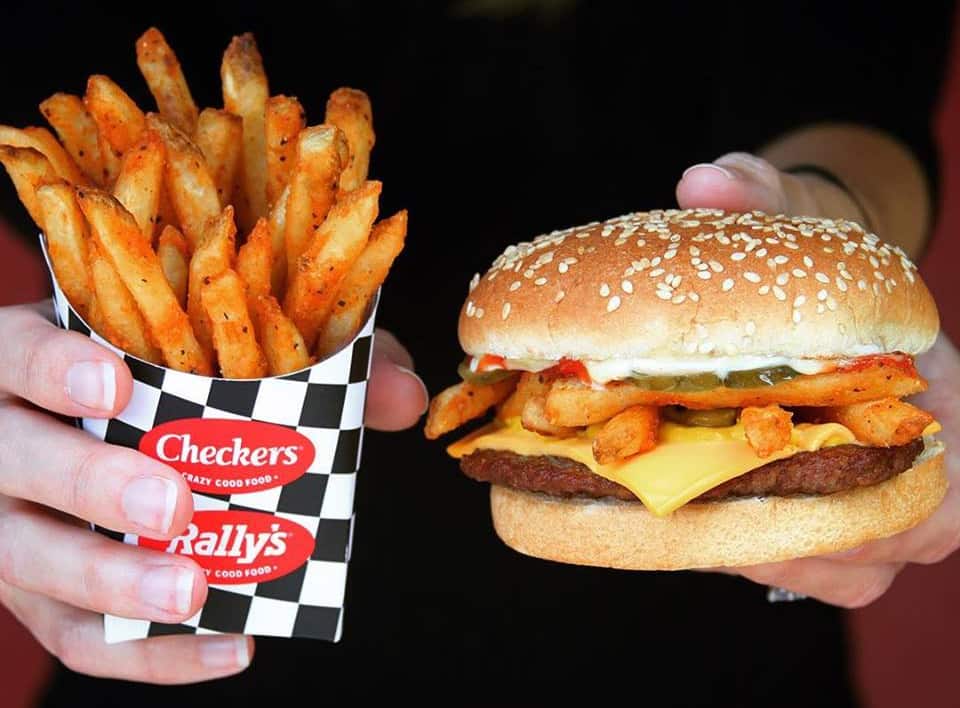 UPDATE, August 28: It looks like Penn Hills will have to wait a little bit longer for Rally's to open. The restaurant missed their original opening date – we'll keep you updated when a new opening date is set.
Burger and fries chain Rally's is coming back to the Pittsburgh market. .
As first reported by Patch, the Tampa-based chain (which merged with Checkers in 1999, and officially goes by "Checkers and Rally's), will open on Frankstown Road in Penn Hills on Tuesday, August 27.
The fast food drive-through restaurant serves burgers, hot dogs, fried chicken and fish sandwiches, and wings, and are known for their "famous" seasoned French fries.
Checkers and Rally's announced in 2018 a plan to bring two dozen locations to the Pittsburgh area, as part of a bigger plan to bring more than 100 new restaurants to locations around the country.