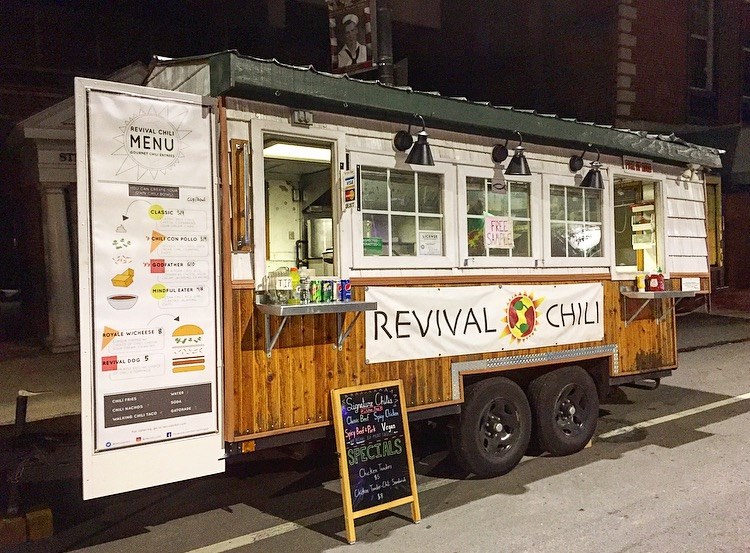 On Thursday, October 10, Revival Chili and several Pittsburgh food trucks are hosting a fundraiser to help rebuild the Revival Chili trailer that was destroyed in a fire on August 23.
Launched in 2017, Revival Chili's mission is to provide employment opportunities to underserved individuals, specifically re-entering citizens. While employed, the staff has access to life skills training that helps with personal growth and professional development.
Without the trailer, Revival has been struggling to provide steady paychecks to at-risk employee. To help get the trailer back up and running, Revival launched a GoFundMe campaign. The food truck festival on Thursday will be the conclusion event for the campaign.
Participating food trucks include:
Hoshi
Vagabond Tacos
Billus
Healthalicious
Mobile Chef
Sinker and Suds
Revival Chili has also operated Nancy's East End Diner (now Nancy's Revival) since January 2019.
The festival will be held outside Nancy's Revival from 5:00 P.M. – 8:00 P.M. More information can be found online.
Nancy's Revival (616 South Avenue)