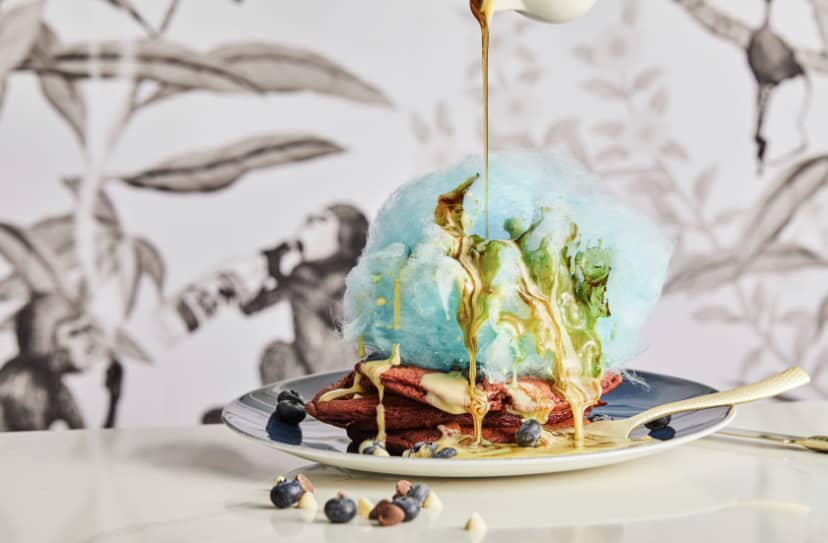 Downtown's Union Trust Building is set to get a brand new restaurant.
Ritual House, a "modern American restaurant with global influencers" is slated to open on Sunday, February 26, kicking off its inaugural service with Sunday brunch.
The restaurant, which originally announced plans to open in 2021, has been created by restaurant vets Herky and Lisa Pollock (who opened Coast & Main in Monroeville), and Michelle and chef Ricky Kirsop.
Lunch will be served daily, and will feature small plates, along with salads, entrees, and salads, including twists on classic Pittsburgh dishes, like Turkey Devonshire (roast turkey, tomatoes, Mornay sauce and candied pepper bacon served on sourdough), and Chip Chopped Ham with BBQ-pineapple juice and fried shallots.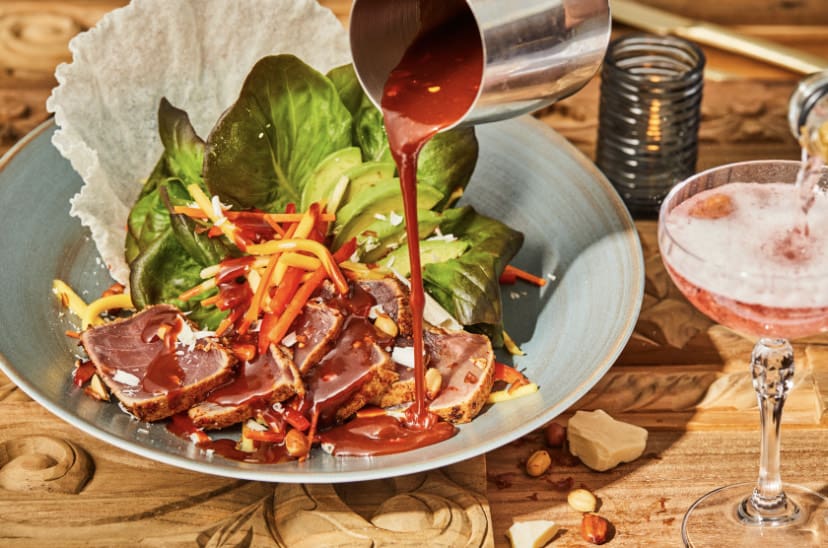 The dinner menu will feature small plates and shareables appetizers (like a daily chef's selection of Crudo, served with yuzu and coconut vinaigrette) and heartier entrees, including Chilean Sea Bass with smoky bacon miso and stir fried vegetables, Chicken Pot Pie, and a double-stacked burger. Pittsburgh-inspired desserts, like the Pecan Ball and a Strawberry Pretzel Salad, along with a 7-Layer Cake, will round out the menu.
"When we started collaborating on the menus, we gave a lot of thought to what people really
want in their dining experience at this unique moment in time," says Michelle Kirsop in a release.
"Having owned and operated restaurants for over two decades, Ricky and I kept seeing this shift
toward nostalgia and, at the exact same time, a craving for more sophisticated and worldly
preparations and flavors. It's a delicate balance, satisfying both at the same time, and this
culinary team has found it. There is magic here."
Weekend brunch will be available, with a menu that includes a ton of Instagram-able dishes, like Fruity Pebble French Toast topped with vanilla bean ice cream, Lemon Meringue Pancakes, Crème Brûlée Waffles, and Fried Chicken Sliders with blueberry jalapeño jam.
Ritual House will be open Tuesdays through Sundays for lunch and dinner, and Saturdays and Sundays for brunch and dinner. Reservations are now available online.
Ritual House (524 William Penn Place)