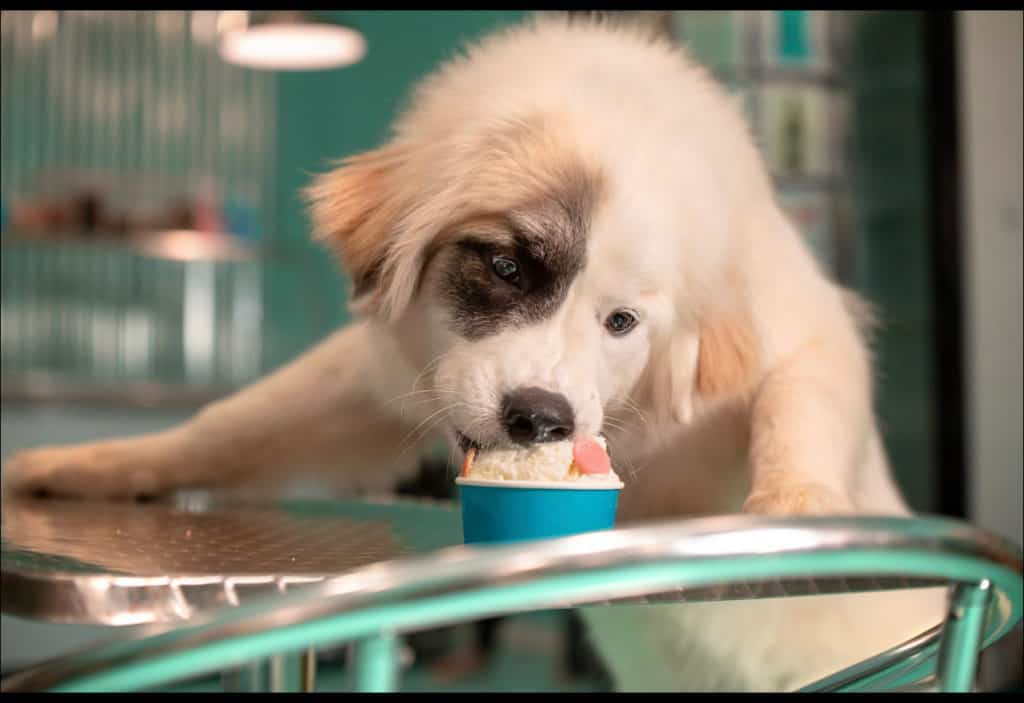 If your favorite four-legged friend deserves a little something special, there's a new shop in Lawrenceville that's catering to pets of all kinds.
Salty Paws has just opened on Butler Street, offering ice cream and baked treats made especially for dogs (and cats, too).
The shop is part of a micro franchise, and is the first location to open in Pennsylvania. Owner Jessica Kury says that she knew it was the right business for her to start, because it combines two things she's always loved: ice cream and taking care of dogs.
Pets are always welcome at the shop, and Kury says that it's important that dogs enjoy their visit.
"With a doggie ice cream parlor, the idea is that we want the dogs to have the same experience that people have when they go into an ice cream store – we have 12 different frozen ice creams, and dogs can sample what they want to make sure they like what you're giving them," Kury says.
The ice cream that Kury makes is lactose and sugar-free to make it easier on an animal's digestive system. And, while everything is human-grade, she doesn't recommend swiping a bite – "Without sugar and without dairy, it's just not that sweet," she says. The ice cream is also appropriate to give to cats.
Dogs (or their human companions) can choose between 12 different flavors at the shop, including their standard eight (like maple bacon, blueberry, vanilla, peanut butter and carob), and four flavors that will rotate based on the season. Ice cream comes in a cup, cone, or waffle bowl.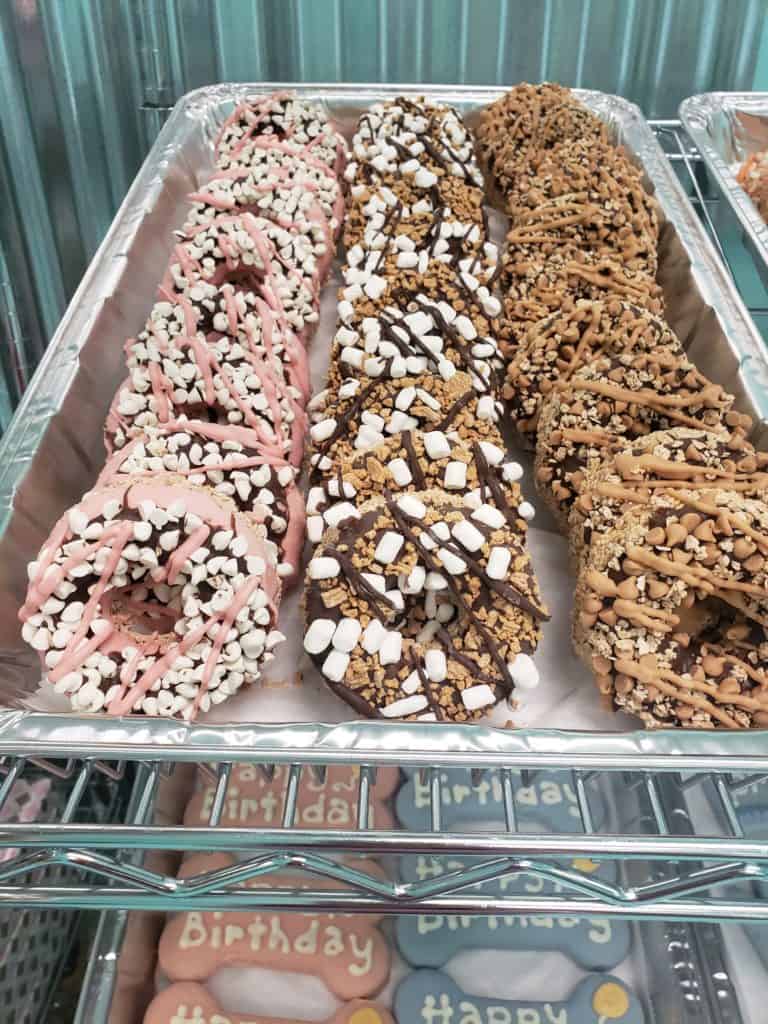 Salty Paws will also sell powder packages, which guests can take home to make their own ice cream treats, along with various other pet supplies and snacks, including birthday bones and doughnut-shaped biscuits.
Eventually, Kury says, they'll be offering to-go pints of ice cream, too.
Salty Paws is open Tuesdays through Saturdays from 10:00 a.m. to 8:00 p.m., and Sundays from 10:00 a.m. to 5:00 p.m.
Salty Paws (4126 Butler Street)