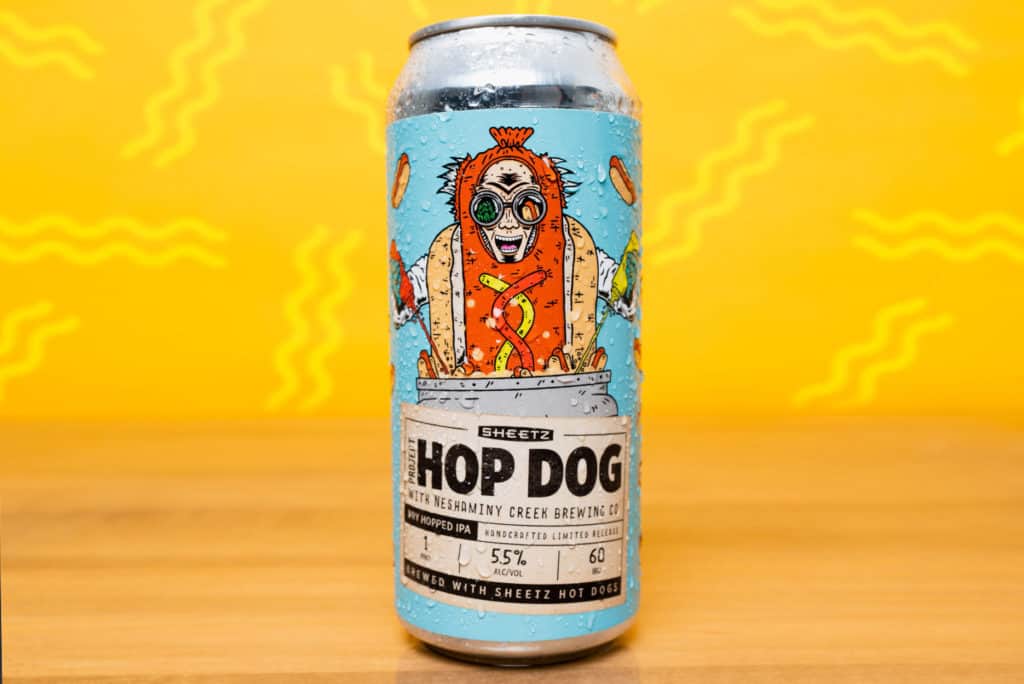 Get ready for your go-to summer beer.
Sheetz has just released their latest collaboration beer with Bucks County's Neshaminy Creek Brewing Company – and it's a seriously good one.
Project Hot Dog is a hot dog-inspired (yes, really!) IPA, dry-hopped with Nugget and Centennial hops, with notes of citrus and pine. A trace amount of Sheetz hot dogs are added to the mash for a bit of fun, but, according to Neshaminy Creek's head brewer Jason Ranck, the bright citrus flavor is what primarily shines through.
"It's very clean, and has a nice balance," Ranck says. "It's something to drink all day. And don't worry – the beer does not taste like hot dogs! We thought it was just a fun concept and the perfect beer for pairing with Sheetz Hot Dogz and warm weather activities."
The West Coast-style IPA has a 5.5% ABV, perfect for session drinking.
Hot dogs and beer was a natural collaboration for the brand, says Sheetz President & COO Travis Sheetz. "Sheetz hot dogs have been an essential part of our business since we began offering food."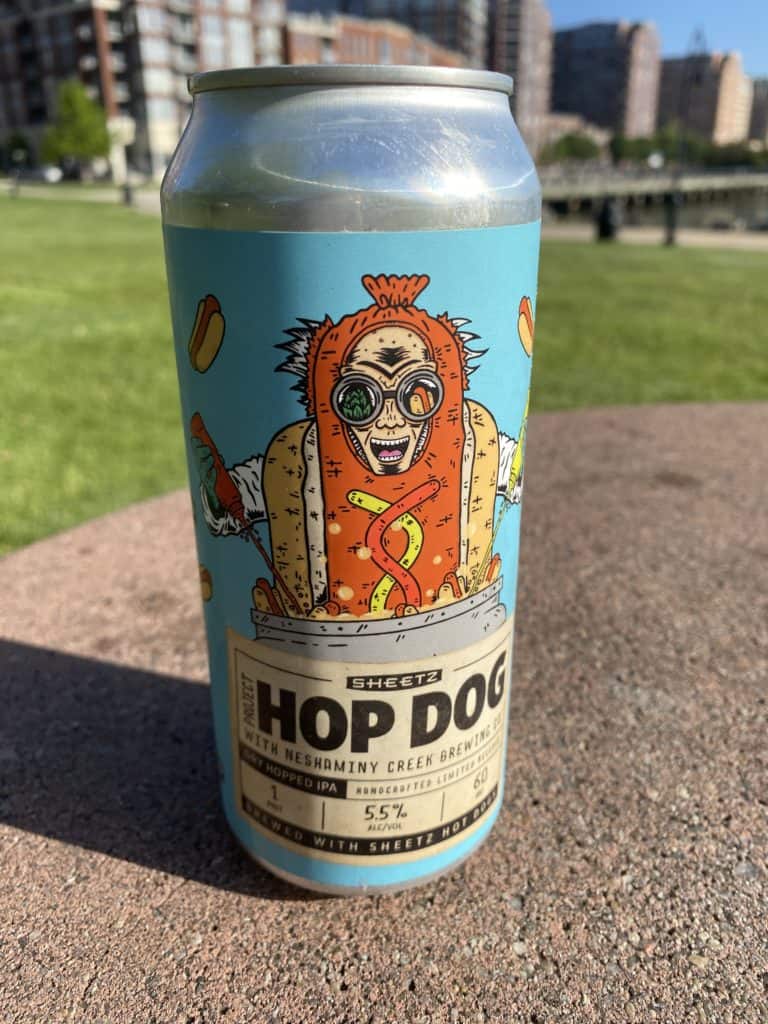 The collaboration with Neshaminy Creek is part of Sheetz's brewery partnership series, with the restaurant and convenience chain working with Pennsylvania breweries to create special brews. Previous collaborations included Project Brewberry Muffinz, a blueberry craft beer made with Evil Genius Beer Co., and Project Coffee Hopz, made with Rusty Rail Brewing Co.
Project Hot Dog is now available at 128 Sheetz stores across Pennsylvania, retailing for $7.99 for a four pack.
Want to try it for yourself? Find a full list of participating locations here.
This story is part of a paid collaboration between Good Food Pittsburgh and Sheetz.