A favorite Southwestern Pennsylvania brewery has moved (across the street!) to a new location.
ShuBrew first opened in 2013 as a restaurant and brewery in downtown Zelienople, Pennsylvania. Since then, the space has developed a stunning reputation as a quality craft beer producer and innovative restaurant, even becoming the first restaurant in Butler county to earn a platinum designation from Sustainable Pittsburgh.
On Friday, November 29, the restaurant took the leap from from 210 Main Street to 205 Main Street in Zeli.
"We've always been looking to expand and looked at a lot of different things," says owner Erika Shumaker. "This time it felt right."
At the new space, the ShuBrew can now seat about 75 guests. They also have an bigger kitchen, which has allowed them to expanded their food menu and offer more options.
"When our staff created the new menu the only thing we said was, 'Everything should go well with beer,'" says Shumaker. "So it's all food you can drink with a beer."
A hallmark of the new kitchen their new smoker, which has allowed them to add barbeque options to the menu. There are also new sandwiches, and plans for a Detroit-style Pizza night on Tuesdays. Another favorite is the "Kid-sized Ramen" on the Children's Menu.
A full menu can be viewed online.
The tap system has also expanded, offering 10 ShuBrew beers, one cider, and one cocktail. For the cocktail, "We usually stick to a Moscow Mule," says Shumaker. "We juice ginger, make the mixer and the simple syrup."
With the change, ShuBrew is also introducing Happy Hour specials from 4:00 P.M. – 6:00 P.M., with half-off drafts, $5 mules, $4 glasses of wine. There are also food specials like $1 wings and a Giant Pretzel from Mediterra Bakery.
"We care so much about the food and drinks," says Shumaker. "It's exciting."
The new location also has a Banquet Room which can accommodate Private Events. ShuBrew works with parties to develop a custom menu and bar package.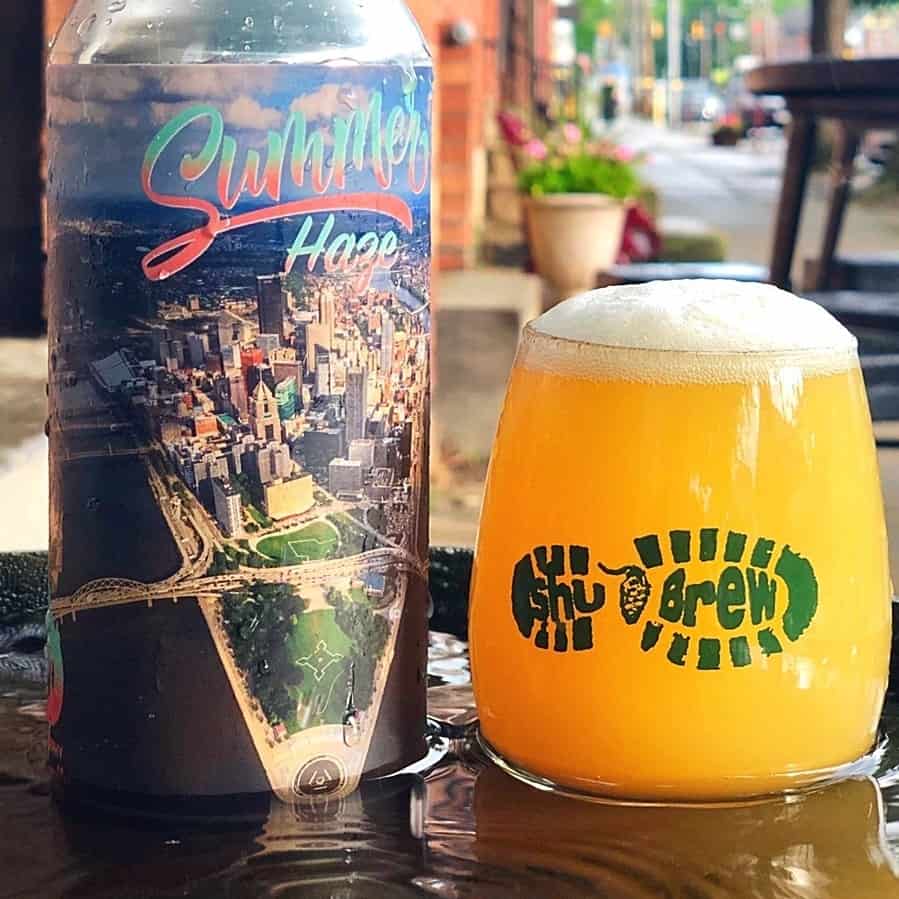 In addition to their bar and restaurant, ShuBrew brews their beer at their brewery warehouse, located in nearby Harmony, Pennsylvania. The brewery has a public taproom that is open Fridays from 4:00 PM – 9:00 PM.
The new ShuBrew location is open Tuesday – Thursday from 3:00 PM – 10:00 PM, Friday & Saturday 11:00 AM – 11 PM, and Sundays from 10:00 AM – 9:00 PM. Sunday Brunch is available from 10:00 AM – 2:00 PM.
More information can be found online.
ShuBrew (205 S. Main Street)