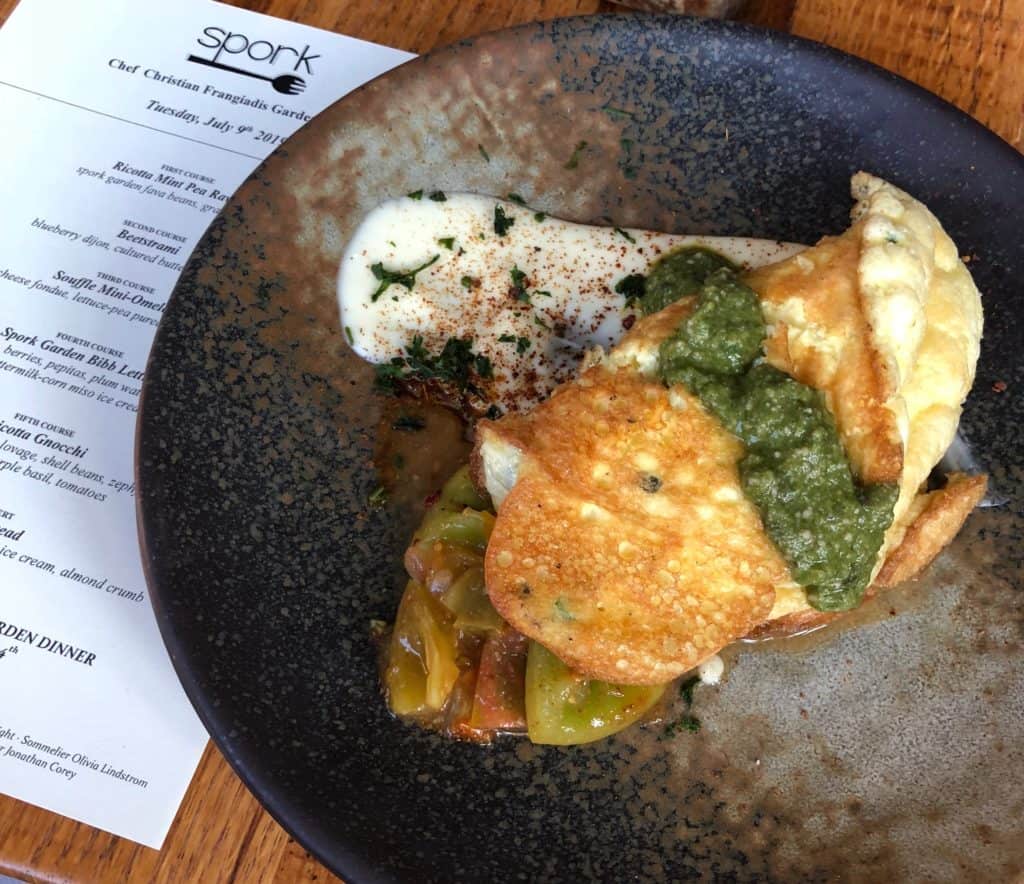 If you've driven down Penn Avenue this summer, you may have noticed an expansive garden in the lot next to Spork restaurant.
This is the "Spork Garden," and this flourishing plot of land is responsible for providing the restaurant with a bounty of fresh and local produce. Yields from the garden makes an appearance on the Spork menu year round, thanks to diligent tending and preservation.
But now that we are in the heart of Pittsburgh's summer growing season, Spork is offering a special "Garden Tasting Menu" so guests can make the most of summer produce.
This completely vegetarian menu is available nightly and features a five course meal designed by chef Frangiadis. The dishes feature all Spork Garden grown vegetables.
The menu changes frequently based on what is in season and available from the Spork Garden. In the past has featured dishes such as: Ricotta Mint Pea Ravioli, "Beetstrami," Souffle Mini-Omelette with cheese fondue and fermented salsa, Bibb Lettuce with buttermilk corn miso ice cream, Ricotta Gnocchi with garden vegetables, and Shortbread with stewed cherries.
To celebrate the menu, Spork is hosting a special Garden-To-Plate extravaganza dinner on Wednesday, August 14. The event will feature a five course garden tasting menu with natural wine pairings selected sommelier Olivia Lindstrom, as enhance this sustainability focused dinner.
Tickets for the Garden-To-Plate dinner can be purchased online.
The natural wine pairings have been specially-selected for this event; however, sommelier Olivia Lindstrom can make pairing recommendations for those who come in to enjoy the vegetarian garden menu any night.
The garden tasting menu is currently available every night that the restaurant is open. Reservations can be made online.
Spork (5430 Penn Avenue)