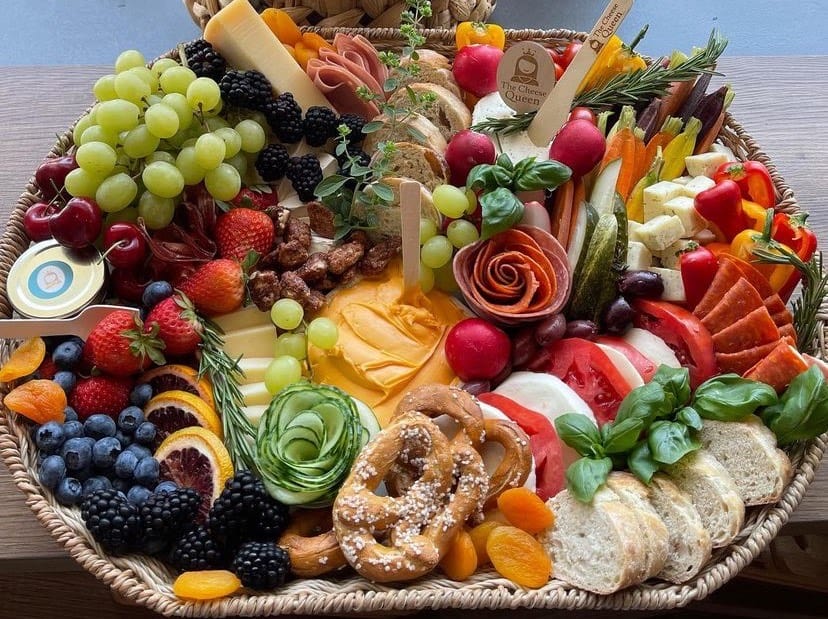 A popular cheese-and-charcuterie board business is about to get its very own storefront.
The Cheese Queen is set to open its doors on Friday, July 22 on Brownsville Road in Mt. Oliver.
Owned an operated by Megan McGinnis, the shop will be used as a space to put together charcuterie and cheese board orders, and host charcuterie classes and cheese tastings. Eventually, McGinnis plans to sell cheese, charcuterie meats, and prepared cheese boards, along with select kitchen wares, locally-made jams, pickled vegetables, pickles, and handmade charcuterie boards.
"It's sometimes better to take baby steps," McGinnis says. "It is going to organically evolve over the next year or so, and I wanted to take my time with some things."
If McGinnis' name is familiar, it's because family is Pittsburgh food royalty – her grandparents owned gourmet markets around Pittsburgh, and her family ran the McGinnis Sisters Special Foods Store for more than 30 years, before they closed the shops in 2018.
McGinnis, who was the specialty grocery buyer and cheese buyer for her family's stores, says that after the business closed, she had plans to start a small event planning and catering company, but her plans were adjusted after the first wave of the pandemic hit in early 2020. She began creating and selling cheese and charcuterie boards through Instagram under the handle, The Cheese Queen, and fell in love with this aspect of the specialty foods business.
"I guess when the shoe fits, you have to wear it," she says. "I love putting together boards, and working with small, locally-owned businesses."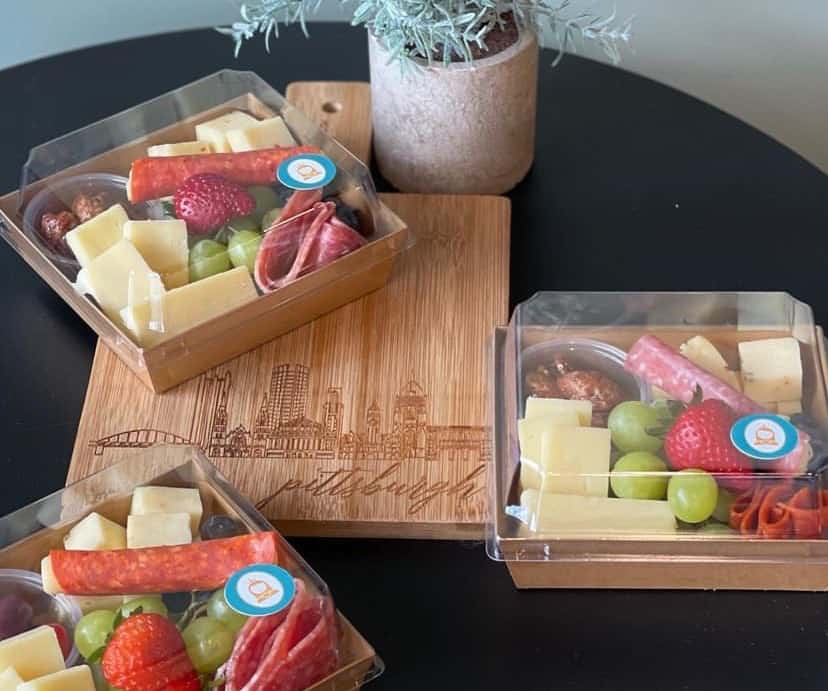 At The Cheese Queen, McGinnis will be featuring cheeses from local producers like Goat Rodeo Cheese ("I am just so excited to be partnering with them, and I can't wait to get their products in bulk, so I have it available on a weekly basis," she says), along with jams and jellies from Batch in Saxonburg, and honey from Pittsburgh Honey, in Squirrel Hill.
She'll also be using honey from Chapel Hill Honey, the business owned by WTAE-TV's Michelle Wright.
"We'll be doing lots of fun things in the future with them," she says.
To start, the shop will be open on a limited schedule (check @TheCheeseQueenPGH on Instagram every Monday for that week's opening hours), offering grab-and-go 'adult Lunchables' (filled with artisan cheeses, meats, fresh and dried fruits and nuts), and prepared boards. Charcuterie and cheese board orders can be taken any time and picked up at the shop, and they're also launching a monthly charcuterie subscription, which starts at $69/month, and features a cheese and charcuterie box that serves four to six. McGinnis also offers grazing table services for large events, like weddings.
Private charcuterie classes will be available, with a minimum of four guests.
The Cheese Queen's grand opening will be Friday, July 22 from 6:00 to 9:00 p.m., with charcuterie, brews from Inner Grover Brewing, wine from J&D Winery, and make-your-own farm bouquets from Armful of Flowers. There will also be live music on "The Deck," Mt. Oliver's public outdoor space, which is located next to the shop.
"We're excited to be in this location, right next to this outdoor space," McGinnis says. "Every Friday through October, there will be live music out there, and so we'll have charcuterie boxes and wine. I was part of the Mt. Oliver revitalization team, and that's why I chose to set up my shop here. It has a special place in my heart."
The Cheese Queen (156 Brownsville Road, Pittsburgh)