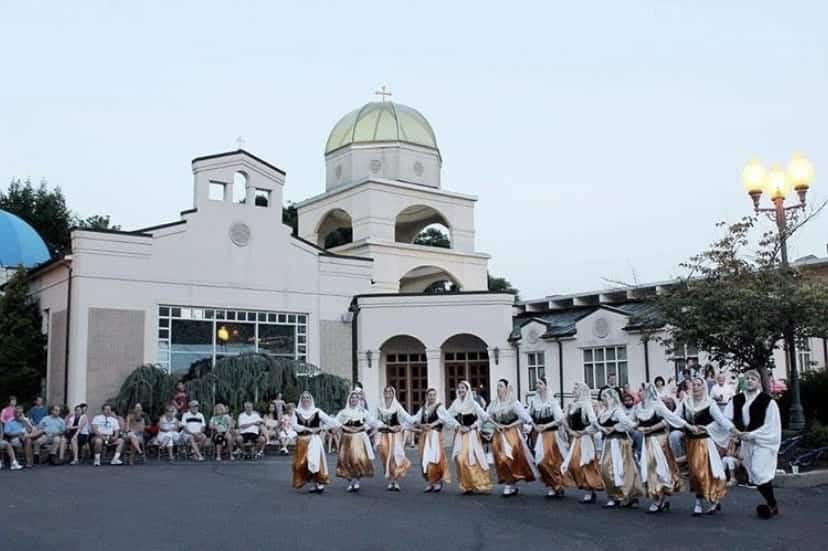 A beloved Pittsburgh food tradition continues – with a twist!
The Oakmont Greek Food Festival returns this weekend on June 25, June 26 and June 27, and this year, everything has moved outdoors
Last year's festival was a strictly drive-thru operation, thanks to the COVID-19 pandemic. But this year, the festival organizers at Dormition of the Theotokos Greek Orthodox Church have decided that the event will be an outside-only, walk-up event with pre-packaged food and pastry items, with outdoor seating, live music and lots of dancing. It will be located outside of the church at 12 Washington Avenue in Oakmont.
The menu will feature traditional Greek dishes, including Pork Souvlaki skewers, Chicken Alexis, Pastitso (layers of pasta and beef topped with béchamel sauce), Moussaka, Spanakopita, Dolmathes (stuffed grape leaves) and Gyros, and pastries that include Baklava, Koulourakia (crispy twisted butter cookies), Kataife, Kourambiethes and chocolates. Drinks will include bottled water, tea, lemonade, beer and wine.
Food and pastries will be available from noon to 9:00 p.m. each day, while supplies last, and only debit and credit cards will be accepted for payment.
The Greek Food Festival has been hosted by the Dormition of the Theotokos Greek Orthodox Church for more than 40 years, and is one of the most popular food festivals in the area.
For more information, and to see the full menu, visit their event page.