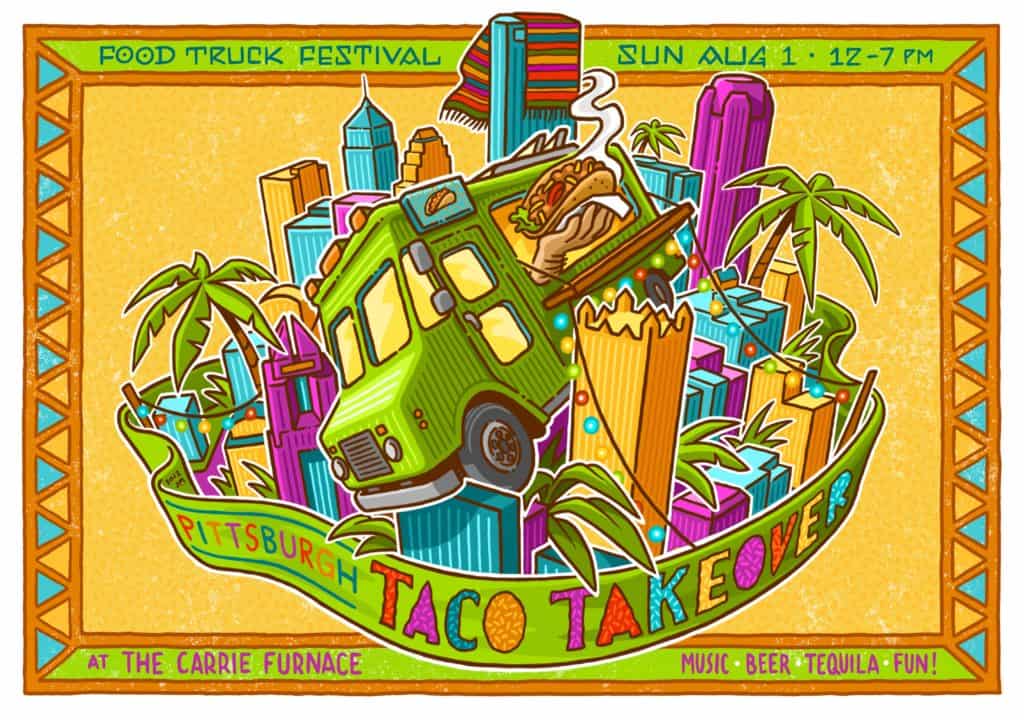 It's been a long time since we've reported on a food festival, but as more people get vaccinated and Pennsylvania slowly begins to open up, and plans are in place for summer events.
The Pittsburgh Taco Takeover has just announced that it will be back this year, with more than 20 food trucks serving up their best takes on tacos and more.
The family-friendly event will take place on Sunday, August 1 at Carrie Furnace in Rankin, with the space allowing for vendors and guests to spread out, and this year, they're encouraging guests to bring their own blankets or camp chairs to create their own separate picnic area in the grass.
Tickets go on sale on May 4 at start at $8 each, which includes entry to the festival and live music.
Participating trucks include:
Curbside Cocina
La Palapa
La Catrina On Wheels
Cilantro and Ajo
Rolled Up Food Truck
Brisketburgh
Taquitos
Cool Beans Taco Truck
Tocayo Taqueria
Pittsburgh Sandwich Society
Pittsburgh Smokehouse
Totopo Mexican Kitchen
Mr. Bulgogi
Tango Food Truck
Rogue BBQ
Ash & Kris Food Truck
Progression Bistro
Millie's Homemade Ice Cream
Stickler's Ice Pops
… and more will be announced soon.
More information can be found on the Pittsburgh Taco Takeover's event page.