If you've never made it to beloved Butler road attraction The Snowman, now's your off-season chance.
The shaved ice and ice cream stand in Portersville is reopening for the season for one weekend only.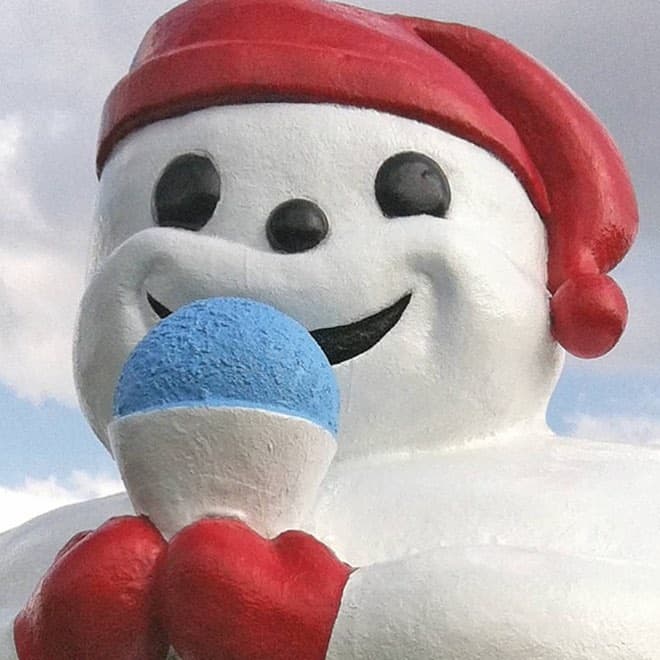 From Friday, November 27 through Sunday, November 29, you can enjoy shaved iced (available in more than two dozen flavors, including Cherry, Dreamsicle, Bubble Gum, Peach, Red Velvet Cake, Candy Apple, Grape, Banana, Lemon Lime, Root Beer and Sour Lemon), Yeti sundaes and milkshakes (any flavor of shaved ice, combined with Hershey's vanilla or chocolate ice cream), and ice cream cones and sundaes.
During this weekend, the shop will also have gift cards available for purchase, along with adult and youth tee-shirts, and sweatshirts.
Hours are Friday, Saturday and Sunday from 11:00 a.m. to 4:00 p.m.
The Snowman is a 13-foor-tall custom-built roadside attraction, originally from New Mexico. The shop has been open seasonally since 2013.
The Snowman (238 E. Portersville Rd., SR 488, Portersville, PA)