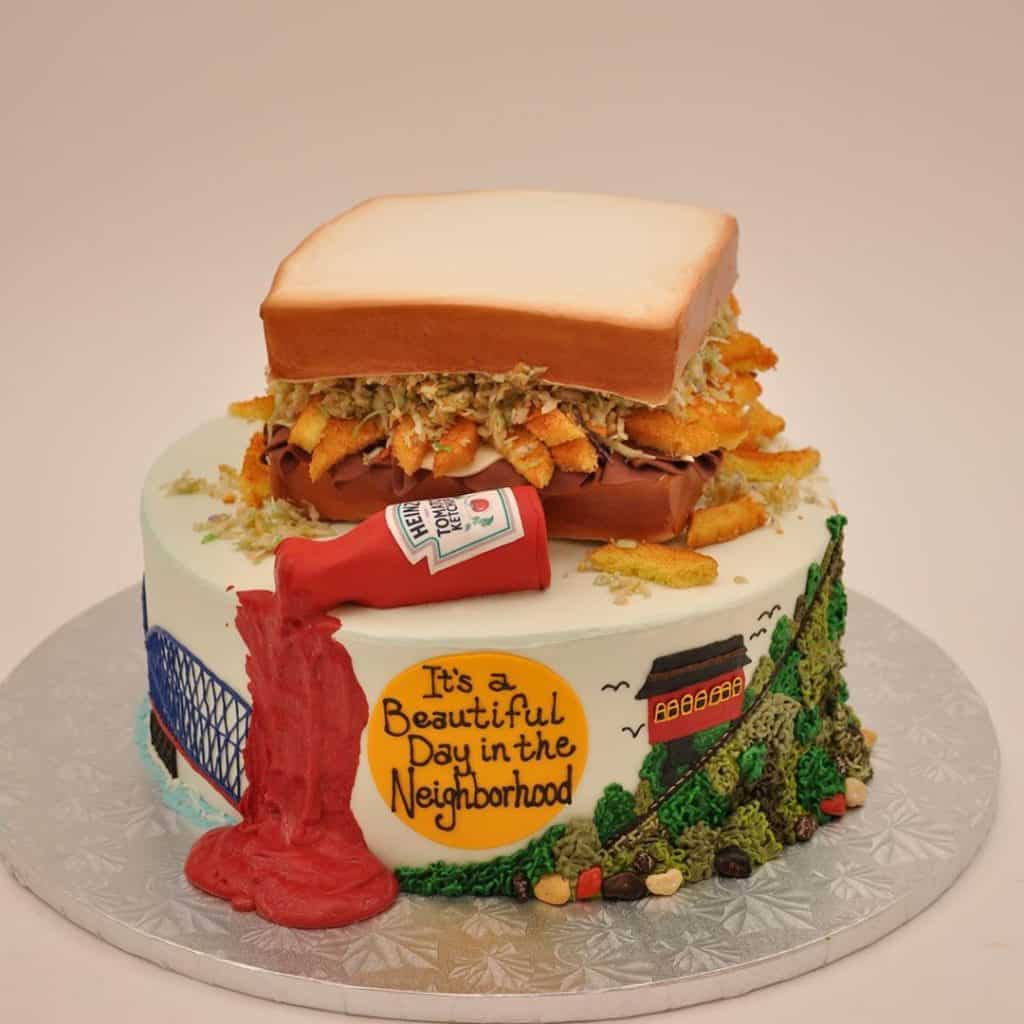 It's Pittsburgh… in cake form.
Bethel Bakery recently shared a city-themed cake that their decorators created on their Instagram page, sparking lots of love from their Pittsburgh fans.
The 'Pittsburgh Cake' was originally created several years ago for an event with WDVE, but has been customized for a number of customers in the years since. This time, the cake was made for a rehearsal dinner an decorated by decorator Katelyn Walker.
Amanda Tomnay of Bethel Bakery says that while the cake features some iconic Pittsburgh imagery, including Pittsburgh bridges, a bottle of Heinz ketchup, and the Incline, this one also included some personal touches, like a street sign showing where the groom grew up.
The yellow cake is made with Bethel's signature French buttercream, and features an additional "Primanti's sandwich" cake on top, complete with shredded coconut "Cole slaw" and "fries" made out of cake and airbrushed with food coloring.
Want to get your own Pittsburgh cake? Bethel Bakery says that they can be customized for any size or occasion.