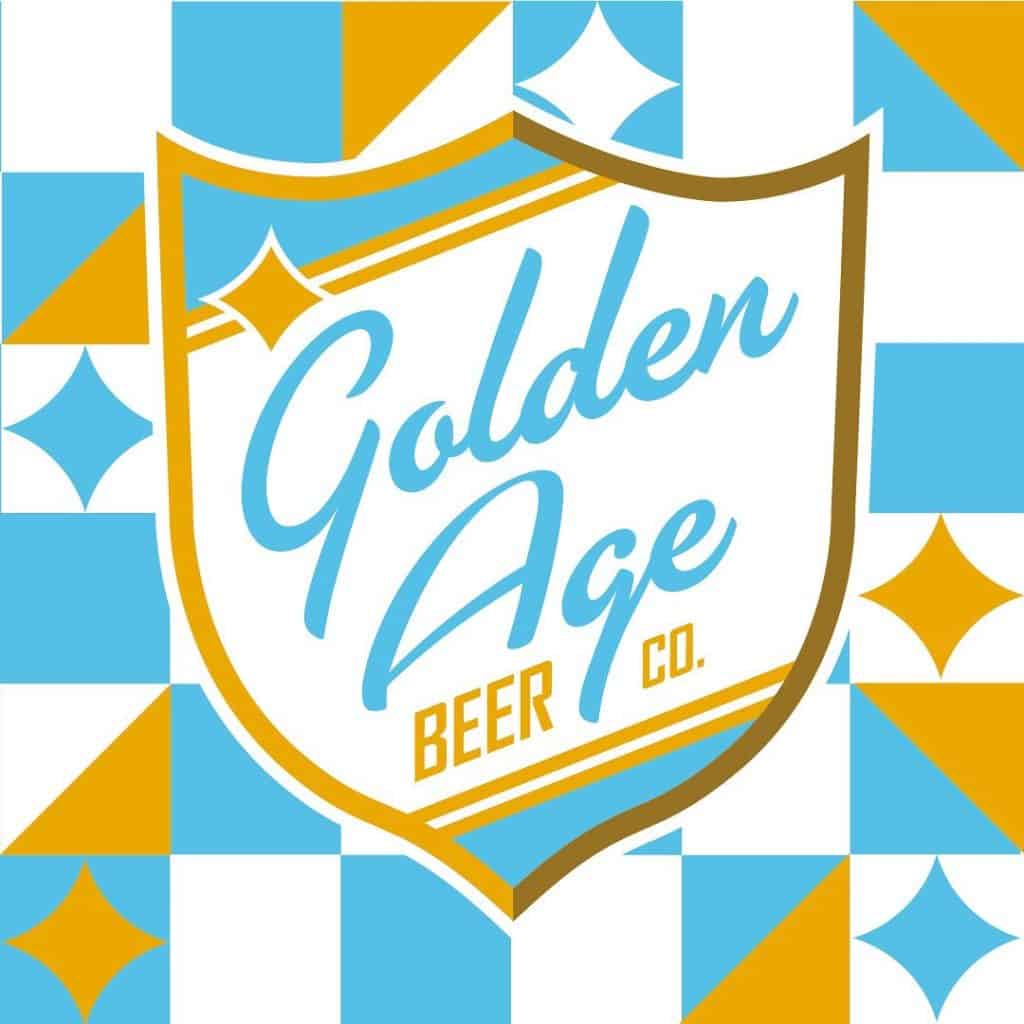 The owners of some of Pittsburgh's most-loved restaurants and bars have announced a brand-new project: Their very own brewery.
Pete Kurzweg, who owns the Independent Brewing Company, Lorelei, and Hidden Harbor, says that he and his team are opening Golden Age Beer Company, a brewery and taproom in Homestead that will primarily produce "lager-forward" brews.
The first pours of the brewery's inaugural beer, Golden Age Pale Ale, will go on tap at the Independent and Lorelei this Friday, November 5.
Plans for the brewery came together for Kurzweg in the last six months, after taking a tour of what is now the brewery's new home base, which is housed in the former Enix Brewing space (Enix closed its doors in early 2020).
"We had been exploring possible ways in which we could get into the manufacturing side of things in Pennsylvania, and at the same time we were starting to get more into these European-style lager beers," Kurzweg says. "We were going to greater and greater lengths to get them fresh, and we wanted to explore taking our own journey of being able to control for ourselves the production and care and maintenance of these beers."
Kurzweg says that after he was encouraged to look at the brewery space, he immediately saw that it would lend itself really well to the types of lager brews that he wanted to make.
"The brewing system already in place is a BrauKon, which is made in Bavaria, and is specifically-designed to make beers that get a lot of character out of mashing, which is the process from which fermentable sugars are extracted from grains and malts," he says.
Paying extra attention to that mashing process can result in a better lager, and a clean and refreshing beer that's not devoid of character, Kurzweg says, and has "great head retention and a mouth feel that feels like the sun shining down on you when you first taste it."
The location of the brewery was appealing to Kurzweg, too. Not only were the bones of the brewery still in place, but the neighborhood has been welcoming.
"We really fell in love with the neighborhood and with the building when we saw it," he says. "Homestead has a long tradition of German immigrants and Eastern European immigrants that would have been making beers like this, and it has a continuing tradition of having a community that supports it. We've gone out quite a bit in that community to understand what is there, what they're drinking, and we think that we're putting the right product in the right place."
The brewery also boasts an outside beer garden, with seating areas (it seats about 75 with tables and chairs, and up to 300 as a standing-room space), and a stage.
"The outside beer garden was one of the best kept secrets in Pittsburgh," he says. "I'm really excited to bring live music there on a consistent basis, and fire pits that will keep it being a really nice experience during colder months."
Kurzweg says that the beer garden will be opening for weekend pop-up dates soon (keep an eye on their Instagram for date announcements), and he hopes that the taproom will be open by the end of the year, after some cosmetic construction is complete. The first floor of the taproom will feature a large bar with all of the Golden Age beers on draft, along with wine, spirits, and cocktails.
And, they're keeping Enix Brewing's second-floor bowling alley space, too – that space will be opening with a redesign (Kurzweg says they're keeping those details as a surprise for now) sometime in 2022.
The team at Golden Age Beer Company will include head brewer Aaron Dahl, who comes from Chicago's Alarmist Brewing, and who will be overseeing the recipe development and brewery transition. Bar Manager Jamie Lesh will oversee the spirits, wine and cocktails program, and Maddie Burton will be in charge of the wine program at the taproom.
In addition to drafts of the brewery's first beer being made available at the Independent and Lorelei on Friday, Golden Pale Ale will also be featured at the Pittsburgh Vintage Mixer at Nova Place on the North Side this Saturday.
"This one uses exclusively Citra hops, so it's got this very bright citrusy and fragrant aroma, but it's also go a crispness that lets you know that actual hops were used in the brewing process," Kurzweg says. "We're kind of a nostalgic brand, and we thought it would be such a nice opportunity to put that beer in front of an audience that we think will really appreciate it."
A Kolsch will be released from Golden Ale Beer Company in the next week or so, and they'll then roll out their first lagers and an IPA.
"Right now, we're planning on keeping everything on draft, because we want to always serve it super fresh," he says.
Golden Ale Beer Company (337 E. 8th Avenue, Homestead)