Cherry, blackberry, pumpkin, coconut, chocolate! Any way you slice it, Pittsburgh has a hankering for delicious, homemade pie! All around the city there are shops, diners, and restaurants ready to fulfill all your pie fantasies…. and we've listed eight of our favorites below!
From the traditional (berry), to the unique (Steak & Ale), the best way to discover your favorite Pittsburgh pie is to try them all. Sounds like a summer bucket list to us!
Help us extend the road trip by leaving YOUR favorite Pittsburgh pie spot in the comments below!
If you try any of these pies, we want to see! Be sure to tag @goodfoodpgh and #goodfoodpgh in all your food pics!
The Ultimate Pittsburgh Pie Road Trip
Stop 1: Sand Hill Berries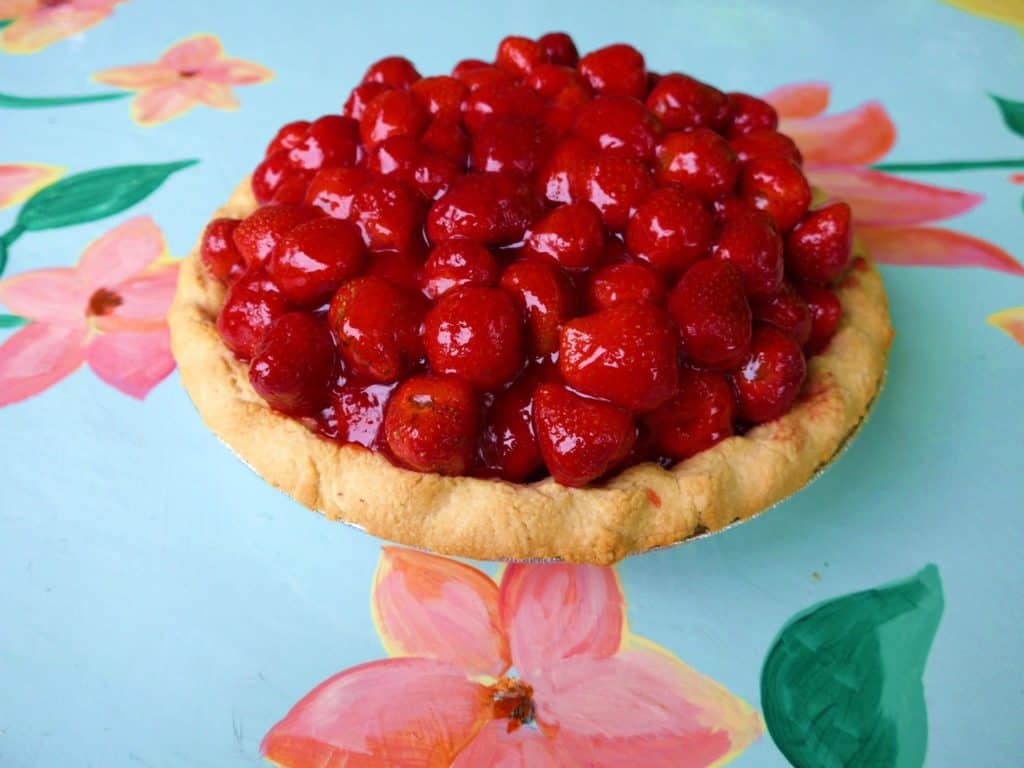 Located south of the city of Mt Pleasant, Sand Hill Berries is a popular fruit farm with a winery, market, and cafe. They are known for their fruit, jams, jellies and pies, available in a variety of flavors including: red raspberries, red currants, black currants, gooseberries, yellow raspberries, blackberries, blueberries, and strawberries. Sand Hill Berries pies are piled high with fresh fruit, and can be purchased whole from their market, or by the slice (did someone say à la mode?) in their cafe.
Sandhill Berries (304 Deerfield Rd)
Stop 2: The Pie Place
The name says it all! The Pie Place is your pie destination on Highland Road in the South Hills. The shop offers various pie flavors (and other baked goods), including Mixed Berry, Pineapple, Pumpkin, Royal Blueberry, Strawberry Rhubarb, Southern Pecan, and many more. The bakery is proud to be a true "scratch" bakery, and also serves gourmet coffee from 19 Coffee Co. and Betsy's Homemade Ice Cream.
The Pie Place (1219, 1775 N Highland Rd)
Stop 3: Pitaland
Pitaland is a Mediterranean restaurant and shop in Brookline and one of the few places in the city where you can watch fresh pita bread pop to life via the shop's oven/conveyer belt. Pitaland has been serving Pittsburgh with an authentic and expansive menu of various Mediterranean dishes since 1969. There are many favorites on the menu, including their popular Pita Pies, available in flavors like spinach & feta, meat, pep & cheese, and lamb.
"Our best seller is spinach pie with feta cheese," says owner Joe Chahine.
More information on the fascinating history of the shop can be found online.
Pitaland (620 Brookline Blvd)
Stop 4: The Pub Chip Shop
Looking for a Steak & Ale Pie? Head to The Pub Chip Shop on East Carson Street. This tiny hotspot, the sister restaurant of Piper's Pub, offers a fast-casual selection of cozy British dishes like fish 'n' chips, baps, pasties, paired with a large selection of homemade sauces and spreads.
The restaurant is known for their menu of savory, English-style pies, made fresh daily with their house made lard crust. Pie options include: Scotch Pie, Chicken Pot Pie, Steak & Ale, and Brisket Cheddar.
The Pub Chip Shop (1830 E Carson St)
Stop 5: Dean's Diner
Located in Blairsville, Dean's Diner is your classic, old-school diner. Dean's Diner has been serving all your breakfast favorites (eggs, hotcakes, omelettes) since 1934. The restaurant is famous for its homemade pies, available in flavors like apricot, coconut, peanut butter, cherry, blackberry, and more! If you're hankering for a quintessential diner experience, look no further than Dean's. The best part? They are open 24 hours a day.
Dean's Diner (2175 Rte 22 Hwy W Blairsville, PA)
Stop 6: Pie for Breakfast
As the name would suggest, this all-day European diner offers a huge selection of fresh, homemade pies. The vinegar pie has already made a name for itself in Pittsburgh, with the restaurant describing it as a "pecan pie without the pecans." The Chocolate Chess is another favorite pie, mimicking the texture and flavor of a half-baked brownie. And that's just the tip of the iceberg on their pie selection. Pie for Breakfast also has a funky breakfast menu with options like buttermilk pancakes, mujadara, kielbasa & eggs, and more. Don't forget to pair your pie with a mule, spritz, or coffee cocktail from their beverage menu.
Pie for Breakfast (200 N Craig St)
Stop 7: Piebird Pastry Kitchen
Pie Bird's slab pies combine the delicious, gooey flavors of pie with the convenience of sheet cake… which sounds great to us! Operating from their Lawrenceville kitchen, they can found serving pie at popups and events around the city.
Pie Bird also runs a "Pie Club" where subscribers get a fresh and seasonal pie every month. Know someone with a birthday coming up? A pie subscription is a great gift!
Piebird Pastry Kitchen (5304 Butler St)
Stop 8: Grant Bar Inc
The coconut cream pie at Grant Bar is one of the most famous pies in Pittsburgh! Just like all the pies offered at Grant Bar, the coconut pie is made fresh daily and features a mountain of whipped cream topped with crunchy coconut flakes. Pie lovers from all over Pittsburgh head to Millvale to grab a slice, so be sure to stop by early, as it sells out almost every single day!
Grant Bar Inc (114 Grant Ave)
Did we forget your favorite pie? Don't fret! Please leave it in the comments below!