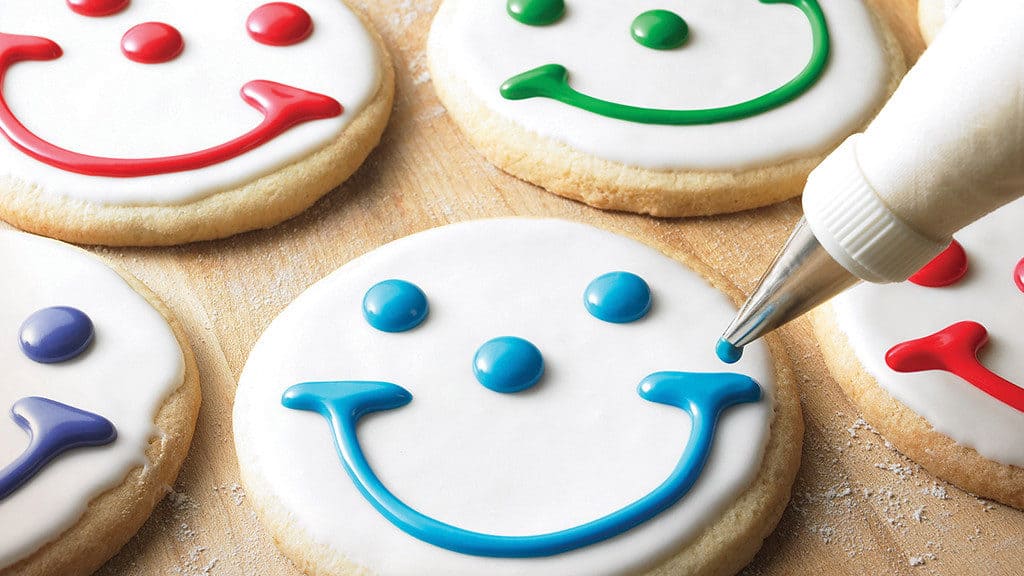 Do you remember your first Smiley Cookie from Eat'n Park?
"If you grew up in Pittsburgh, everybody goes to Eat 'n Park eventually, and part of growing up in Pittsburgh is you get a free Smiley Cookie with your kids meal," said Kevin O'Connell, Chief Marketing Officer at Eat'n Park Hospitality Group. "It's ingrained in the growing-up experience in Pittsburgh. It's a rite of passage. After that, you always have the connection."
Eat'n Park was established in 1949 as a carhop "like Happy Days," said O'Connell, "no roller skates though."
"Larry Hatch [the owner at the time] wanted to call it Park'n Eat, but you couldn't trademark Park'n Eat, because it was in the public domain. Back then if you drove on the highway, there wasn't always restaurants off every exit, so people would bring picnics and stop at a park 'n eat area."
Hatch flipped the words, and Eat'n Park was born. Thirty-seven years later, in 1986, the Smiley Cookie was introduced along with the inclusion of bakeries in all Eat'n Park restaurants. Jim Broadhurst, then CEO of Eat'n Park, (Broadhurst bought the Eat'n Park Company from Hatch in 1984) looked to his hometown in Titusville for guidance.
"When he [Broadhurst] was a kid growing up in Titusville, his mom would give him a nickel every day and he would stop at Warner's Bakery and get a smiling cookie. He partnered with Warner's Bakery to teach us how to do baked goods."
Broadhurst obtained the rights from Warner's Bakery to allow Eat'n Park to create the Smiley Cookie and trademarked it. The Smiley Cookie is inspired by the Warner's Bakery cookie, but not an exact replica.
The intention for the Smiley Cookie was solely to be a giveaway for kids. That didn't last long; everyone wanted one. Eat'n Park began selling the popular cookie in restaurants and continued this for the next five years.
"In 1991, our agency person at the time who became our head of marketing, Cliff Miller, said to the President, 'This could be your Mickey Mouse, it shouldn't just be a cookie, it should be your brand.' From that point on, we became 'Eat'n Park, The Place for Smiles.'"
The Smiley Cookie became synonymous with Eat'n Park, even gaining national recognition. But, make no mistake; the Smiley Cookie is a Pittsburgh thing.
The Smiley Cookie skyrocketed in popularity in 2006 when the Pittsburgh Steelers became Super Bowl XL Champions, defeating the Seattle Seahawks. With gold for the base icing and black icing for the smile, the Smiley Cookie was a great party accessory. There were 350,000 Smiley Cookies sold in one week. The Eat'n Park website crashed fulfilling orders.
"Every able-bodied person who could hold a spatula when out to ice," said John Frick, Director of Menu Development for Eat'n Park Hospitality Group, remembering the craziness of that week.
In 2009, when the Steelers clinched another Super Bowl, Super Bowl XLIII, Eat'n Park sold 500,000 Smiley Cookies during the week leading up to the game, and 600,000 the following week.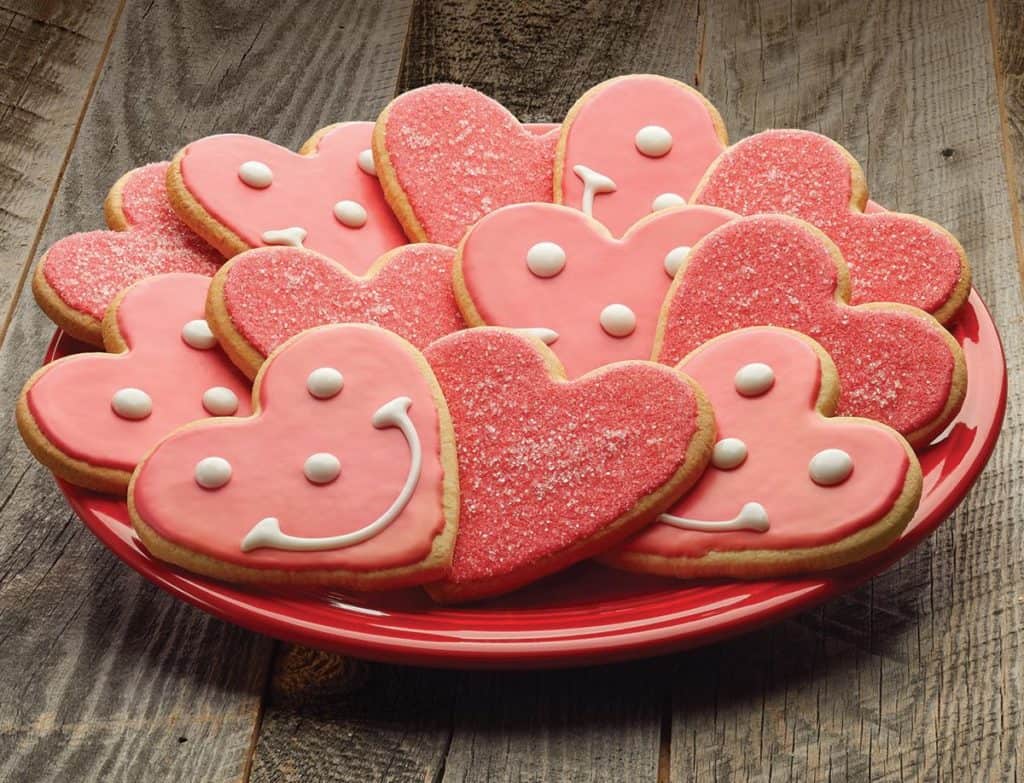 The fame of the Smiley Cookie continues to grow with new designs, including seasonal and holiday offerings. The week of Valentine's Day is the biggest selling week. The most popular design is the Classic Halloween Smiley Cookie, where candy corn replaces icing for the eyes and nose.
Eat'n Park produces more than 10 million Smiley Cookies annually. This number includes the free cookies given to children, online and restaurant sales as well as donations to local events and nonprofits.
"We used to roll them [Smiley Cookies] out in restaurants," said Frick. "When you see the number how many we go through, there is a reason why we have a cookie factory now."
The dough is processed in their Distribution Center in Robinson. Frozen dough is then sent to all the restaurants where they bake and hand ice each one.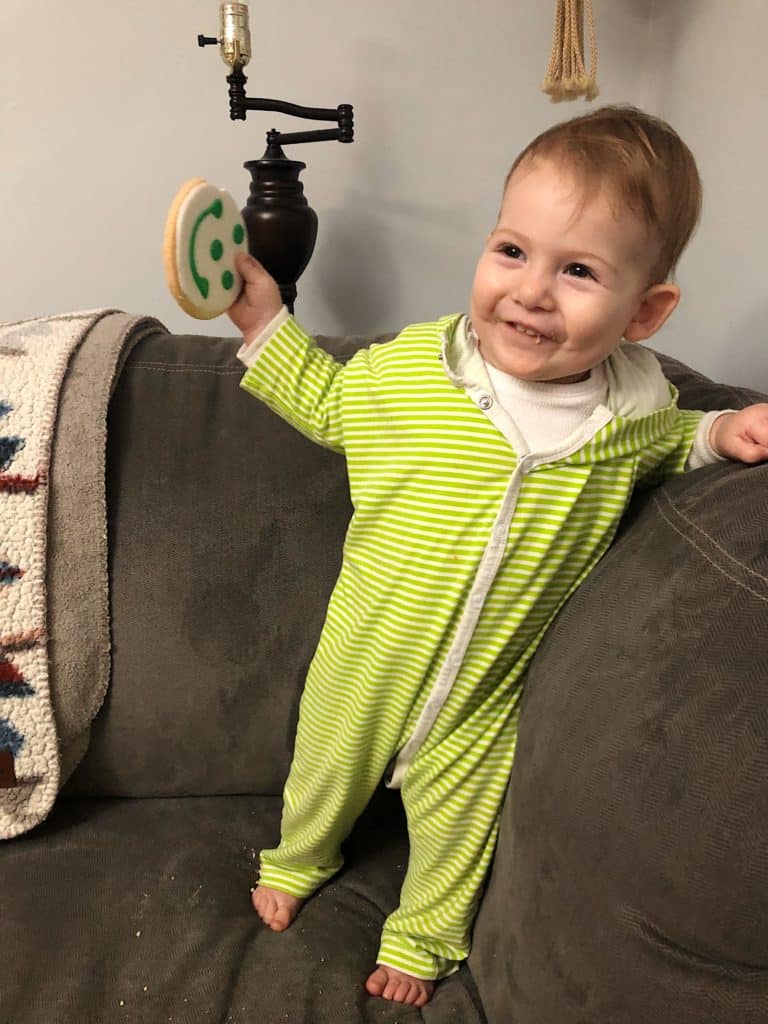 Icing the iconic smile is harder than it looks – and I got to try it for myself. The icing is fluid, and you have to let the icing guide you. With a brief tutorial from Frick, I gave it a go. It was intimidating. The smile represents so much – connection, togetherness, comfort and most importantly, the warm culture of Pittsburgh.
"Whenever people talk about what is uniquely Pittsburgh, it's the Smiley Cookie," said O'Connell.
Smiley Cookies can be purchased at any Eat'n Park Restaurant or online.