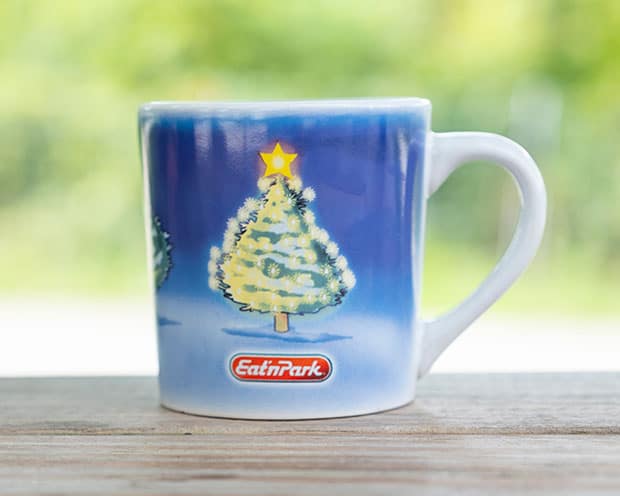 Feeling nostalgic?
As part of their annual Caring for Kids campaign, Eat'n Park has released a limited edition mug featuring their iconic Christmas Star from their holiday TV commercial.
The famous commercial was created in 1982. It features a Christmas tree bending over to help a star that can't reach the top of the tree.
It might surprise fans that the commercial is actually older than Eat'n Park's mascot, the Smiley cookie, which was released in 1986.
10% of proceeds from the ceramic Christmas Star Mugs go to the Caring for Kids campaign. The mug is available at all Eat'n Park locations for only $6.99.
The Caring for Kids campaign was started 1979. During November and December, Eat'n Park staff members and restaurants guests team up to raise funds for local children's hospitals. Since the start of the campaign, Eat'n Park has raised over $11 million in total contributions.
Be sure to hurry to pick up your mug – they're only available while supplies last!
More information on Caring for Kids can be found online. (They are also raffling off a 2019 Ford Ranger!)